2019 One Health One Planet™ Symposium
One Health and the Future of Food
Opening Reception and Keynote Wed., March 13; 5:30 – 8:30 p.m.
Symposium Thurs., March 14; 8 a.m. – 5 p.m.
Phipps Conservatory and Botanical Gardens
Pittsburgh, PA
NOTE: All tickets are now SOLD OUT.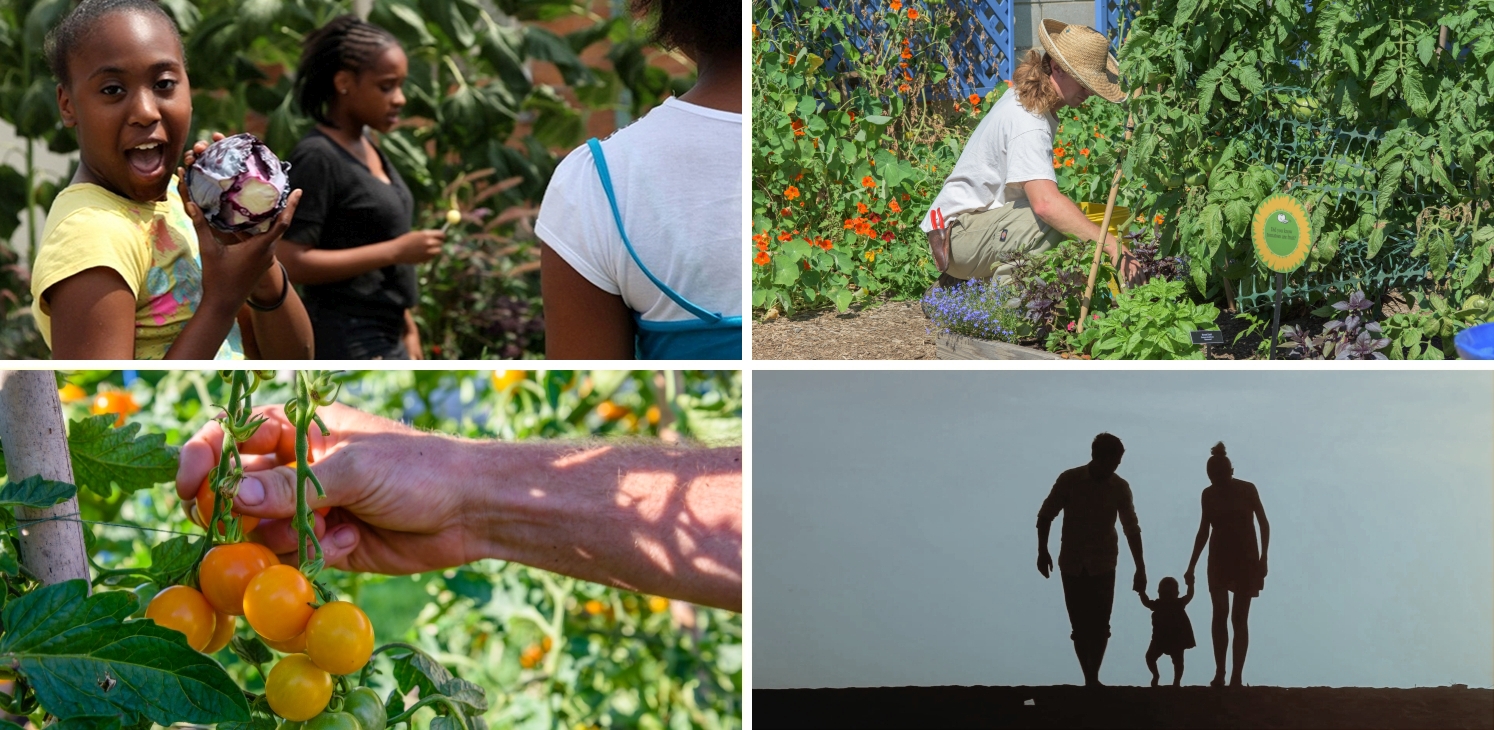 Join hundreds of attendees in addressing the effects of food systems, habits and culture on human, animal and environmental health at the 2019 One Health One Planet™ Symposium to be held March 13 – 14, 2019 at Phipps. This year's symposium theme is "One Health and the Future of Food", as experts from healthcare, environmental, veterinary and other disciplines will share groundbreaking new insights on the human, animal and ecological impacts of food and diet, including large-scale agriculture, plant-based diets and diet trends, antibiotics and pesticides in foods and more. Organizational leaders, M.D.s, D.V.M.s, public health specialists, ecologists, scientists, researchers, students and anyone who is interested in exploring the intersection of human and environmental health are invited to attend. Together with our expert panelists, we will seek to answer these and other questions:
How do our diets impact human and environmental health?
How do our food systems affect environmental processes?
What are the agricultural impacts of climate change?
What are the direct impacts of plant-rich diets on human and non-human health?
How can the future of food embrace One Health solutions?
The Pennsylvania Medical Society designates this live activity for a maximum of 7.5 AMA PRA Category 1 Credit(s)TM. Physicians should only claim credit commensurate with the extent of their participation in the educational activity.
Full Agenda Now Available
A full agenda for this year's symposium, including abstracts and speaker bios, is now available for download.
---
Keynote Speaker: Frank B. Hu, M.D., Ph.D.
Optimal Nutrition for Personal, Population and Planetary Health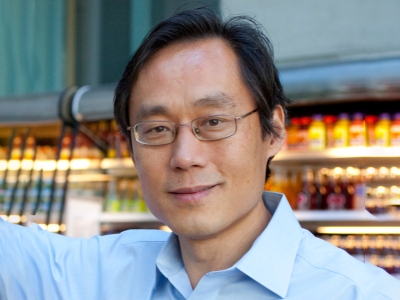 Dr. Frank Hu is Chair of Department of Nutrition and Fredrick J. Stare Professor of Nutrition and Epidemiology at Harvard T.H. Chan School of Public Health and Professor of Medicine, Harvard Medical School and Brigham and Women's Hospital. He serves as Co-Director of the Program in Obesity Epidemiology and Prevention at Harvard and Director of Boston Nutrition and Obesity Research Center (BNORC) Epidemiology and Genetics Core. Dr. Hu received his M.D. from Tongji Medical College in China and a Ph.D. in Epidemiology from University of Illinois at Chicago. Dr. Hu is the recipient of the Kelly West Award for Outstanding Achievement in Epidemiology by the American Diabetes Association in 2010. He was named the American Heart Association's Ancel Keys Memorial Lecturer in 2018. He has served on the Institute of Medicine (IOM) Committee on Preventing the Global Epidemic of Cardiovascular Disease, the AHA/ACC Obesity Guideline Expert Panel and the 2015 Dietary Guidelines Advisory Committee, USDA/HHS. He currently serves on the editorial boards of Lancet Diabetes & Endocrinology, Diabetes Care, and Clinical Chemistry. Dr. Hu is a member of the National Academy of Medicine.
Abstract
Diet-related chronic diseases and the food production system's environmental impacts are pressing threats to worldwide personal, population and planetary health. Fortunately, shifting current global dietary patterns towards high-quality plant-based diets could alleviate these health and environmental burdens. Compared to typical western diets with high amounts of animal products, healthy plant-based diets are not only more sustainable, but have also been associated with lower risk of chronic diseases such as obesity, type 2 diabetes and cardiovascular disease. For personalized disease management and prevention, precision nutrition has the potential to offer more effective approaches tailored to individual characteristics such as the genome, metabolome and microbiome. However, this area of research is in the early stages and should not overshadow public health nutrition strategies, which have the power to improve health and sustainability on a larger scale. If widely implemented, interventions and policy changes to shift the globe towards healthy plant-based dietary patterns could be instrumental in ensuring future personal, population and planetary health.
---
Featured Speakers
Selena Ahmed, Ph.D. — Assistant Professor of Sustainable Food Systems and Principal Investigator, Agroecology and Ethnobotany Group of the Food and Health Lab, Montana State University
Bonnie Buntain, M.S.c., D.V.M., D.(E).A.B.V.P., D.A.C.V.P.M. — One Health Consultant, University of Arizona
Neil Clancy, M.D. — Associate Professor of Medicine, University of Pittsburgh
Patricia DeMarco, Ph.D. — Senior Scholar, Chatham University
Elizabeth Fox, Ph.D. — Hecht-Levi Postdoctoral Fellow, Johns Hopkins Berman Institute of Bioethics
Alison Franklin — Ph.D. Student, Soil Science and Biogeochemistry, Pennsylvania State University
David Galligan, V.M.D., M.B.A. — Professor of Animal Health Economics, School of Veterinary Medicine, University of Pennsylvania
Alice Julier, Ph.D. — Associate Professor and Director of the Graduate Program in Food Studies, Chatham University
Kathryn Michel, B.A., D.V.M., M.S., M.S.E.D. — Professor of Nutrition and Associate Dean of Education, School of Veterinary Medicine, University of Pennsylvania
Anja Mikic — Nourishment Concept Lead, International WELL Building Institute™
Megan O'Rourke, Ph.D. — Assistant Professor of Sustainable Food Production Systems, Global Change Center, Virginia Tech
Michael Parkinson, M.D., M.P.H., F.A.C.P.M. — Senior Medical Director, Health and Productivity, UPMC Health Plan and WorkPartners
Caroline West Passerrello, M.S., R.D.N., L.D.N., C.L.T. — Registered Dietitian Nutritionist, Spokesperson for the Academy of Nutrition and Dietetics
Richard V. Piacentini, WELL AP — President and CEO, Phipps Conservatory and Botanical Gardens and Board Member, International Living Future Institute
Matthew Royer — Director, Agriculture and Environment Center, College of Agricultural Sciences, Pennsylvania State University
Leonardo Trasande, M.D., M.P.P. — Professor and Vice Chair, Department of Pediatrics, NYU School of Medicine
Lightning Talks
This year's symposium will also feature five-minute lightning talks by local Pittsburgh leaders in food security and related disciplines, including:
Maris Altieri — Program Coordinator, Let's Move Pittsburgh
Raqueeb Bey — Founder and Managing Director, Black Urban Gardeners and Farmers of Pittsburgh Co-Op
Christine Grady — General Manager, Rivendale Farms
Callie Gropp — Board Member, OMA Center for Mind, Body and Spirit
Learning for a Greener Future — High School Interns, Phipps Conservatory and Botanical Gardens
Rosemarie Perla — Steering Committee Member, Slow Food Pittsburgh
Gabriel Tilove — Associate Director of Adult Education and Community Outreach, Phipps Conservatory and Botanical Gardens
Hana Uman — Program Director, Special Programs and Projects, 412 Food Rescue
---
Sessions
Session 1: Direct Impacts of Diets on Health
Session 2: Indirect Impacts of Our Diets on Human and Environmental Health
Session 3: Effects of Human Diets on Environmental Processes
Session 4: Agricultural Impacts on Climate Change and the Environment
Session 5: Future Food Trends That Embrace One Health Solutions
---
Hotel Accommodations
Attendees of One Health One Planet™ may take advantage of special room rates from our local partner:

---
About One Health One Planet™
We are seeing unprecedented changes in the earth's environmental and physical processes. Climate change, air pollution, reduced availability of clean water, and persistent toxic chemicals threaten human, animal, and environmental health and well-being.
To build a shared interdisciplinary vision of "health" and serve as a catalyst for positive change, Phipps Conservatory brings together leaders to explore global and local environmental issues and their effects on human, animal and environmental health through the One Health Initiative. One Health is a movement that is forging a new level of collaboration among physicians, veterinarians, scientific-health and environmentally-related disciplines. Thought leaders from disparate fields promote strategies to expand interdisciplinary understanding and communication in all aspects of healthcare for humans, animals and the environment.
---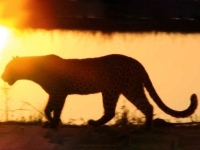 One Health One Planet™ 2018 Symposium Highlights
On March 7 – 8, 2018 the second-annual One Health One Planet symposium united thought leaders across disciplines to discuss Chemicals of Concern in the Environment, from routes of exposure and potential impacts to actions that the public can take to minimize risk with thought leaders from Université de Montréal, Carnegie Mellon University, Environmental Working Group, Environmental Health Sciences and elsewhere.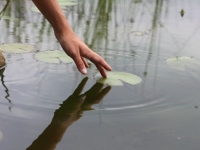 One Health One Planet™ 2017 Symposium Highlights
The 2017 One Health, One Planet™ Symposium connected hundreds of attendees with thought leaders from UCLA Fielding School of Public Health, Harvard School of Public Health, Women for a Healthy Environment and numerous other prestigious universities and institutions for talks on epidemics, epigenetics, community health, zoological medicine and more.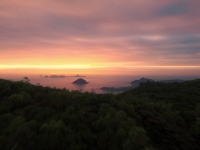 The Story of One Health One Planet™
Watch our series of videos for an introduction and summary of the One Health One Planet™ movement.
---
Join the Movement!
Stay informed on upcoming One Health One Planet™ initiative events:
The Phipps Research Institute for Biophilia and Science Engagement acknowledges the connection between human and environmental health. The institute studies the built and natural environments and their intersection with human health and wellness.
Questions? Contact Dr. Sarah States at sstates@phipps.conservatory.org.
Sponsored in Part by

An Anonymous Family Foundation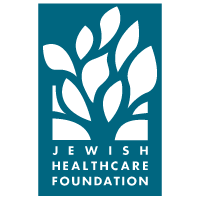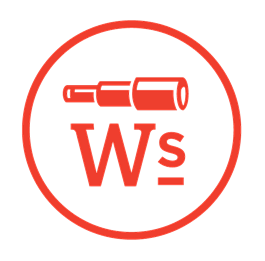 Presented in Partnership with