2020 One Health One Planet™ Symposium
"One Health and the Air We Breathe"
April 14 - 15, 2020
Phipps Conservatory and Botanical Gardens
Pittsburgh, PA
The 2020 One Health One Planet symposium will focus on the topic of air quality. Pittsburgh's air quality ranks in the dirtiest 8 percent of U.S. cities, contributing to higher rates of heart and lung disease and other serious health issues. Join hundreds of attendees and experts from across the country to discuss this critical issue and explore ways to address it.

Phipps is pursuing professional continuing education credits for M.D.s, D.V.M.s and nurses. Details will be announced soon
---
About One Health One Planet™
We are seeing unprecedented changes in the earth's environmental and physical processes. Climate change, air pollution, reduced availability of clean water, and persistent toxic chemicals threaten human, animal, and environmental health and well-being.
To build a shared interdisciplinary vision of "health" and serve as a catalyst for positive change, Phipps Conservatory brings together leaders to explore global and local environmental issues and their effects on human, animal and environmental health through the One Health Initiative, a movement that forges collaborations among physicians, veterinarians, environmental and health sciences, and environmentally-related disciplines, promoting strategies to expand interdisciplinary understanding and communication in all aspects of healthcare for humans, animals and the environment.
---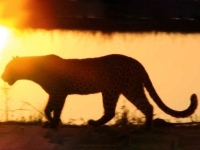 One Health One Planet™ 2018 Symposium Highlights
On March 7 – 8, 2018 the second-annual One Health One Planet symposium united thought leaders across disciplines to discuss Chemicals of Concern in the Environment, from routes of exposure and potential impacts to actions that the public can take to minimize risk with thought leaders from Université de Montréal, Carnegie Mellon University, Environmental Working Group, Environmental Health Sciences and elsewhere.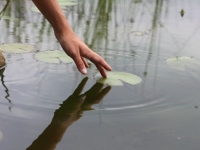 One Health One Planet™ 2017 Symposium Highlights
The 2017 One Health, One Planet™ Symposium connected hundreds of attendees with thought leaders from UCLA Fielding School of Public Health, Harvard School of Public Health, Women for a Healthy Environment and numerous other prestigious universities and institutions for talks on epidemics, epigenetics, community health, zoological medicine and more.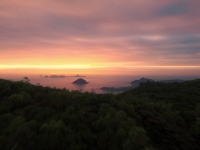 The Story of One Health One Planet™
Watch our series of videos for an introduction and summary of the One Health One Planet™ movement.
---
Join the Movement!
Stay informed on upcoming One Health One Planet™ initiative events:
The Phipps Research Institute for Biophilia and Science Engagement acknowledges the connection between human and environmental health. The institute studies the built and natural environments and their intersection with human health and wellness.
Questions? Contact Dr. Sarah States at sstates@phipps.conservatory.org.
Sponsored in Part by

An Anonymous Family Foundation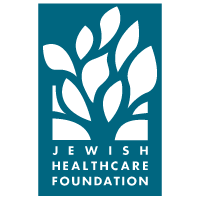 Presented in Partnership with