One Health One Planet™ 2017
This page contains archival information about the 2017 One Health One Planet Symposium. Click here for information about the 2019 symposium.
Wed., April 5, 2017; 8:30 a.m. – 5 p.m. (Opening Reception Tues., April 4; 5 – 9 p.m.)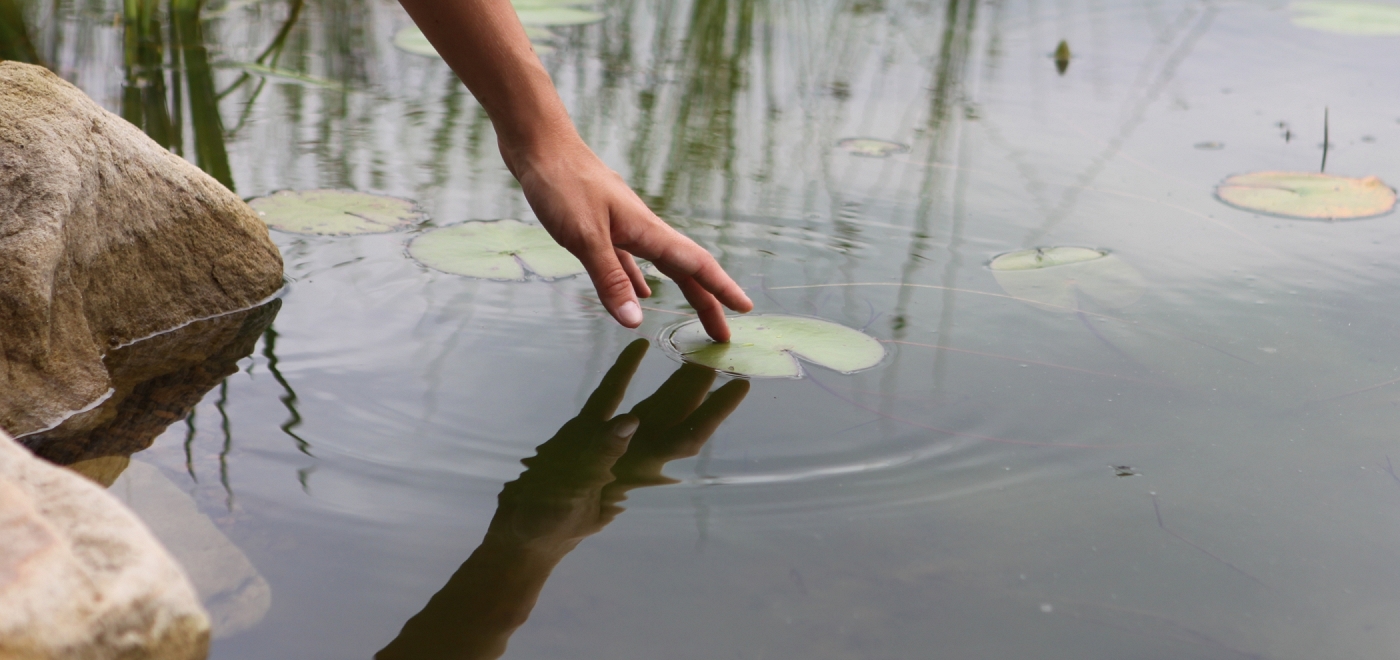 Scientists, medical and public health professionals, animal health professionals, ecologists, architecture and green building professionals, community officials and organizers, educators, and students came together on April 4 – 5, 2017 for One Health One Planet, an exciting new symposium held at Phipps to explore the interconnectedness of environmental, human and animal health and examine the relationship between health and the built and natural environments in which we live, work, learn and play. Through this novel connection between the One Health Initiative and Phipps's Research Institute for Biophilia and Science Engagement, we united experts from disparate fields around the shared goals of tackling environmental issues, addressing disease prevention and improving health and well-being.
---
Opening Reception and Keynote

TUES., APRIL 4; 5 – 9 P.M.
The symposium opened with an evening of tours, networking, and a keynote by Dr. Richard Joseph Jackson, a professor at the UCLA Fielding School of Public Health. Jackson is the co-author of the books Urban Sprawl and Public Health, Making Healthy Places, and Designing Healthy Communities, for which he hosted a four hour PBS series. A pediatrician, he has held many health leadership positions, including as the California State Health Officer. For nine years he was Director of the CDC's National Center for Environmental Health. He is an elected member of the National Academy of Medicine of the National Academy of Sciences. He is an elected honorary member of the American Society of Landscape Architects and the American Institute of Architects, and served on the AIA Board of Directors.
---
Symposium

WED., APRIL 5; 8:30 A.M. – 5 P.M.
Following is a summary of the sessions and presenters. A complete agenda with abstracts can be downloaded here.
Session One: Environmental Issues and Effects on Human Health
Dr. Donald Burke, Dean and Associate Vice Chancellor for Global Health, University of Pittsburgh Graduate School of Public Health
Dr. Mary Beth Mannarino, Associate Professor in Graduate Psychology, Chatham University
Dr. Michael Parkinson, Senior Medical Director of Health and Productivity, UPMC
Dr. Michael Lotze, Vice Chairman of Research, Department of Surgery and Assistant Vice Chancellor, University of Pittsburgh Schools of the Health Sciences
Session Two: Environmental Issues and Effects on Animal Health
Dr. Val Beasley, Professor of Veterinary, Wildlife, and Ecological Toxicology, Pennsylvania State University
Dr. Ginger Sturgeon, Director of Animal Health, Pittsburgh Zoo & PPG Aquarium
Dr. Corinne Richards-Zawacki, Associate Professor of Biology and PLE Director, University of Pittsburgh
Dr. Chris Mullin, Professor of Entomology, Pennsylvania State University
Session Three: Healthy Ecosystems, Healthy Communities
Julia Africa, Program Leader, Nature, Health, and the Built Environment, Harvard School of Public Health
Dr. John Stolz, Director of the Center for Environmental Research and Education and Professor of Environmental Microbiology, Duquesne University
Dr. Peter Adams, Professor of Civil and Environmental Engineering & Engineering and Public Policy, Carnegie Mellon University
Michelle Naccarati-Chapkis, Executive Director, Women for a Healthy Environment
Session Four: Finding Inspiration in Nature to Promote Health and Improve the Places Where We Live, Work, Learn and Play
Richard Piacentini, President and CEO, Phipps Conservatory and Botanical Gardens
Jessica Cooper, Executive Vice President and Director of Sustainability, Delos Solutions
Sonja Bochart, Principal, Shepley Bulfinch
Vivian Loftness, University Professor of Architecture, Carnegie Mellon University
Photos © Paul g. Wiegman