The Impact of Nature in Child Development: A Review of the Evidence through the Lens of a Local Pediatrician
Catalina Hoyos, M.D. | Pediatrician, UPMC Children's Community Pediatrics – GIL, Assistant Clinical Professor of Pediatrics, University of Pittsburgh School of Medicine
Watch This Presentation:
---
Have you ever heard of going outside as medicine? In her presentation entitled "The Impact of Nature in Child Development: A Review of the Evidence through the Lens of a Local Pediatrician," Dr. Catalina Hoyos, a UPMC pediatrician and University of Pittsburgh assistant clinical professor, explained the importance of spending time outdoors for a child's growth.
The "park prescription" is a method of treatment that Dr. Hoyos often recommends to her patients and their guardians. But why aren't children spending time in nature in the first place? Many things can contribute to the lessening instances of children going outside, but some major factors include accessibility, safety concerns and a lack of high-quality green spaces. In addition to this, the rising use of technology has resulted in more kids spending more time on screens and less in nature.
"The three main things that the [studies] significantly positively reported on were self-esteem, autonomy and decision making." Through an investigation of four real physician-patient cases, Dr. Hoyos highlighted the benefits of going outside for a child's development. Advantages included decreased stress, improved peer relationships, improved mental and social health, higher physical fitness levels, and, for children with a history of behavioral issues, less problematic behaviors.
For children with autism or ADHD, Dr. Hoyos says these park prescriptions can be especially helpful, citing sensory, motor-sensory and emotional benefits from contact with nature. "The attention restoration theory comes into play here in autistic children as well as children with ADHD, which basically shows us that if we step out into nature – for some of the studies are showing a period of even five minutes – our attention can be greatly restored. So I think of that as something that can be implemented in these kids' lives on a daily basis when they're showing poor activity or an inability to focus in school." According to one research study, children with ADHD scored higher on attention testing after a 20-minute walk in a city park versus other urban settings.
Dr. Hoyos added some important action points that we can pursue to build a better environment and community, such as keeping nature accessible, protecting and expanding existing nature, and engaging the curiosity of our children. "Go outside. Enjoy nature. Wander and wonder. Encourage the children in your life to explore nature and to be curious. Show them that you care about them and nature."
---
Additional Resources: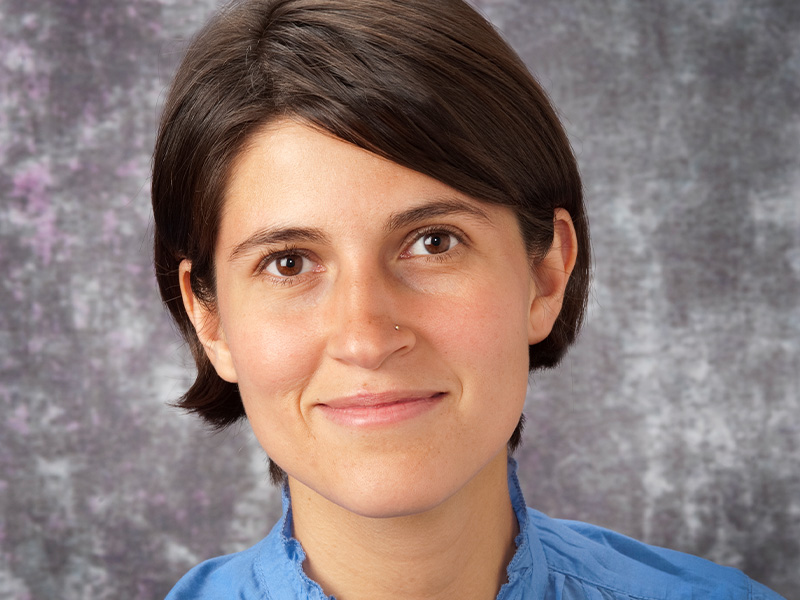 About the Speaker
Dr. Catalina Hoyos graduated medical school in 2008 from the State University of New York at Stony Brook and completed her residency in pediatrics in 2011 at the University of Massachusetts. She moved to Pittsburgh in 2011 to work in the Diagnostic Referral Group at UPMC Children's Hospital of Pittsburgh. While working as a pediatric hospitalist until 2018, Dr. Hoyos directed the international health training for pediatric residents at UPMC and founded the Booksburgh program to promote early childhood literacy in children admitted to the hospital.
With a passion for addressing social determinants of health and promoting healthy early child development, Dr. Hoyos moved in 2018 from UPMC Children's Hospital to UPMC Children's Community Pediatrics – GIL, a primary care center located in the East Liberty neighborhood of Pittsburgh. At CCP – GIL, Dr. Hoyos has had the opportunity to partner with Let's Move Pittsburgh, Phipps Conservatory, Carnegie Library of Pittsburgh and other community organizations working to help all children in the Pittsburgh community thrive.