Time in Nature: The Impact on Childhood Health
Keith Somers, M.D. | Pediatrician, UPMC Children's Community Pediatrics-GIL
Watch This Presentation:
---
Nature surrounds us, yet the relationship between time spent in nature and health often goes unrecognized. As a pediatrician focused on preventative care and the well-being of children, I am constantly reminded of the role nature plays in shaping a child's development through observational and interactive opportunities. Research demonstrates a clear association of the positive impacts of nature on intellectual, social, psychological and physical health. Our current experience with the pandemic has highlighted the critical role nature can play in a child's development and well-being.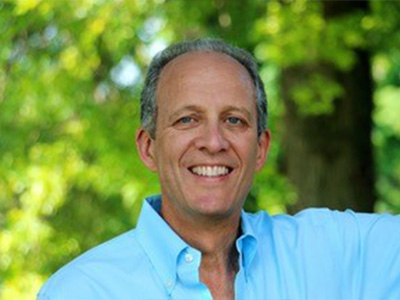 About the Speaker
Dr. Somers is a practicing pediatrician with UPMC Children's Community Pediatrics-GIL for the past 30 years. Born and raised in Pittsburgh, he received his medical degree at Hahnemann University School of Medicine (now Drexel University) and completed his pediatric training at Children's Hospital of Pittsburgh. Dr. Somers has been passionate about a wholistic approach to health and in 2008, his practice was recognized by the Green Building Alliance for opening the 1st Green Pediatric Office in Pittsburgh and Western Pennsylvania. In addition, he completed a certificate in Plant-Based Nutrition from the T. Colin Campbell Center for Nutrition Studies at Cornell University to help address the nutritional challenges facing many children and families. In the community Dr Somers has partnered with organizations to improve childhood health including Let's Move Pittsburgh (a collaborative program at the Phipps modeled after Michele Obama's "Let's Move" campaign), the Pittsburgh Parks Conservancy's "Parks Rx" initiative, the Homewood Children's Village Baby Promise program and the Allegheny Health Department's "Plan for a Healthier Allegheny's Childhood Obesity Task Force".