Black Neighborhoods Matter
Ariam Ford | Executive Director, Grounded Strategies
Watch This Keynote:
---
This talk will describe the current state of vacant land in Pittsburgh, particularly in Black and low-income communities and share how structural inequities have perpetuated Black land loss and environmental racism. To counter these injustices, Grounded will share how to adopt an approach to land restoration projects that are initiated, led, and stewarded by community members in order to achieve equitable outcomes.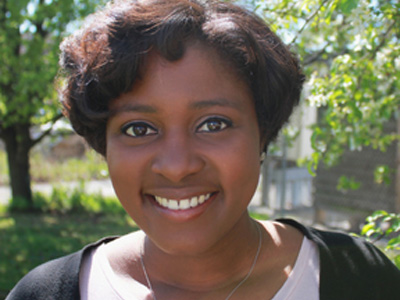 About the Speaker
Ariam is a City Planner by trade and self-driven by choice. She is deeply passionate about equitable development, community planning, and land-use policy. Her professional work has focused on community-led land use interventions, resident empowerment, civic education programs, geospatial statistics, and GIS mapping.
Ariam holds a Master of City Planning from Boston University and a Bachelor of Arts in History from the University of Virginia. An active resident of the Overbrook neighborhood of Pittsburgh, Ariam serves on the board of the Watersheds of South Pittsburgh and is President of the Overbrook Community Council. Most recently, Ariam was honored to join the board of Propel Schools.