America's Next Top Model: What Do We Really Know About Her?
Tyrone Hayes, Ph.D. | Class of 43 Chair and Professor of Integrative Biology, Museum of Vertebrate Zoology, Endocrinology, Molecular Toxicology, and Energy and Resources Group, University of California, Berkeley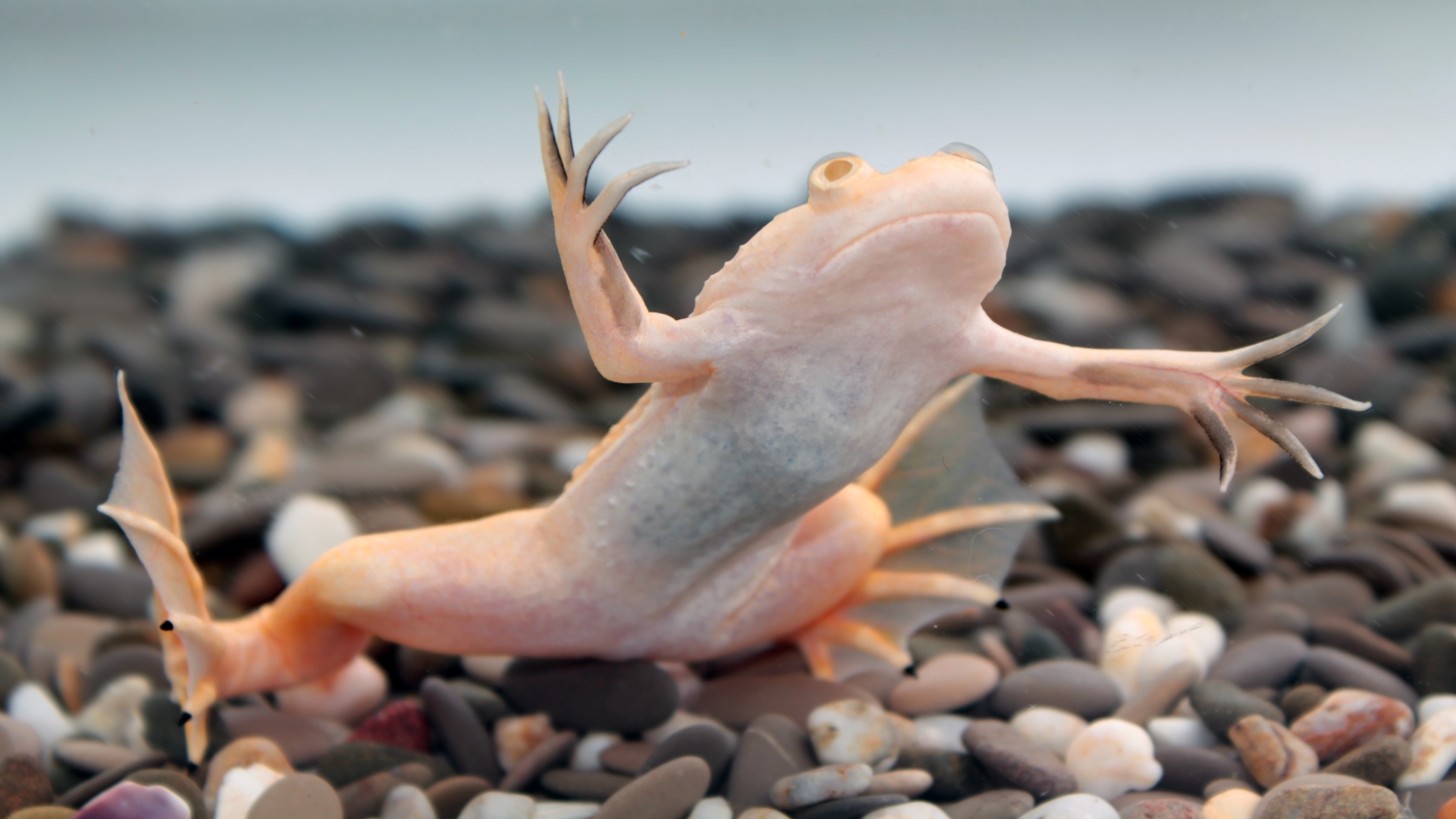 Listen to This Presentation:
---
Tyrone Hayes, Ph.D., presented on his inquiry into how the herbicide chemical atrazine disrupts the endocrine system of the African clawed frog (Xenopus laevis) — as well as other vertebrates.
The weed killer has been in use since 1958, mostly applied to corn fields. Up to 80 million pounds is spread on crops annually in the U.S.; Europe banned the use of the chemical in 2003. It is the most commonly detected contaminant of groundwater, surface water, and precipitation.
In his years of research on atrazine, Dr. Hayes, professor of integrative biology at the University of California Berkeley, found that the chemical inhibited the growth of the larynx in exposed male frogs, suggesting reduced testosterone levels. He also went on to show that some of the frogs developed both testes and ovaries, and that depending on the population, some genetic males completely transformed into functioning females.
"This is not normal," Dr. Hayes said. "Amphibians don't naturally develop as hermaphrodites, even though there are some fish that do."
Furthermore, Dr. Hayes' lab showed that the males that didn't become females had very reduced fertility. The control males fertilized about 85 percent of females' eggs, while the atrazine-treated males exhibited fertility rates at about 15 percent.
"What I became concerned about is if the runoff is affecting frogs and fish, how is that runoff also affecting animals that come to drink from that water? How is it also affecting humans who are using that water as a source of drinking water? I believe that environmental health and public health are one and the same," Dr. Hayes said. "I study frogs though. I can't study everything."
With more than 20 other researchers worldwide, Dr. Hayes published findings that atrazine demasculinized male gonads across vertebrate species, including fish, amphibians, reptiles, and mammals (Hayes et al., 2011).
"So our top model is maybe not only a good model for amphibians but maybe a good model for vertebrate animals in general," Dr. Hayes said, referring to the title of his presentation.
For amphibians, exposure to just 0.1 parts per billion (ppb) concentration of atrazine is the level at which "chemical castration" begins, Dr. Hayes said. He cited research revealing migrant farm workers who apply atrazine to fields have exhibited up to 24,000 ppb atrazine in their urine (Lucas et al., 1993) and that has been associated with decreased sperm count in human males (Swan et al., 2003).
---
Additional Resources:
"Demasculinization and Feminization of Male Gonads by Atrazine: Consistent Effects Across Vertebrate Classes." T. Hayes, L. Anderson, V. Beasley, S. de Solla, T. Iguchi, H. Ingraham, P. Kestemont, J. Kniewald, Z. Kniewald, V. Langlois, E. Luque, K. McCoy, M. Muñoz-de-Toro, T. Oka, C. Oliveira, F. Orton, S. Ruby, M. Suzawa, L. Tavera-Mendoza, V. Trudeau, A. Victor-Costa, E. Willinghamr. The Journal of Steroid Biochemistry and Molecular Biology (2011)
"Determination of Atrazine Metabolites in Human Urine: Development of a Biomarker of Exposure." A. Lucas, A. Jones, M. Goodrow, S. Saiz, C. Blewett, J. Seiber, B. Hammock. Chemical Research in Toxicology (1993)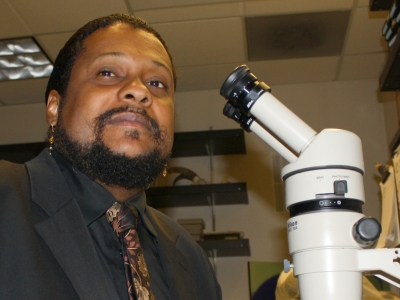 About the Speaker
Tyrone B. Hayes was born and raised in Columbia, South Carolina, where he developed his love for biology. He received his Bachelor's degree from Harvard University in 1989 and his Ph.D. from the Department of Integrative Biology at the University of California, Berkeley in 1993. After completing his Ph.D., he began post-doctoral training at the National Institute of Child Health and Human Development, National Institutes of Health and the Cancer Research Laboratories at UC Berkeley (funded by the National Science Foundation), but this training was truncated when he was hired as an Assistant Professor at UC Berkeley in 1994. He was promoted to associate professor with tenure in 2000 and to full professor in 2003. Hayes' research focuses on developmental endocrinology with an emphasis on evolution and environmental regulation of growth and development. For the last fifteen years, the role of endocrine disrupting contaminants, particularly pesticides, has been a major focus. Hayes is interested in the impact of chemical contaminants on environmental health and public health, with a specific interest in the role of pesticides in global amphibian declines and environmental justice concerns associated with targeted exposure of racial and ethnic minorities to endocrine disruptors and the role that exposure plays in health care disparities.