Fall Flower Show: Hometown Harvest Opens Sat., Oct. 7
For Immediate Release: Mon., Aug. 7
Contact: Joe Reed | Senior Director of Communications
412-622-6915, ext. 3801 | jreed@phipps.conservatory.org
Fall Flower Show: Hometown Harvest Opens Sat., Oct. 7
Enjoy the Longest Running Chrysanthemum Show in the Nation and the Return of Garden Railroad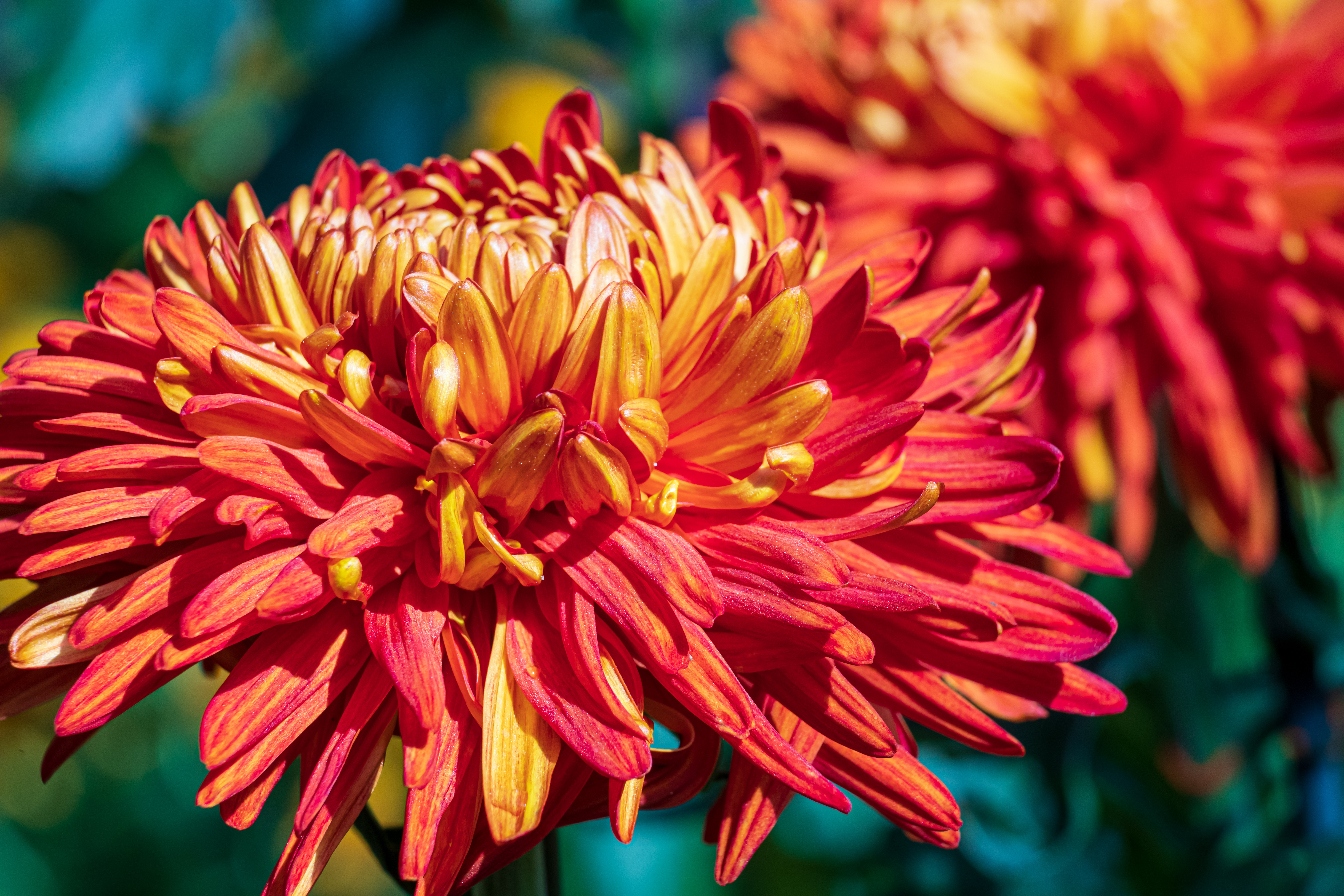 Photo © Paul g. Wiegman
Pittsburgh, PA — Opening Sat., Oct. 7, Phipps Conservatory and Botanical Gardens provides guests with an amazing autumn adventure in this year's Fall Flower Show: Hometown Harvest. Guests can expect displays that pay tribute to the bounty of the harvest season and the plants and animals that make it possible surrounded by marvelous chrysanthemums in an exciting variety of sizes, shapes and colors.
Exhibit Features:
Watch honeybees take flight as they welcome you into the Palm Court
Delight at perfect shades of purple as you walk through the grape harvesting display
Listen to the calming sounds of crickets and geese as you admire the peaceful Victoria Room pond
Take a trip to Phipps Cider Mill in our East Room where apples pile sky-high around vibrant mums
Gaze at the glistening harvest moon as it shines overhead in the Broderie Room
Explore the fascinating science behind color-changing fall leaves in the Gallery Room
Greet the friendly scarecrow atop a bed of pumpkins in our Serpentine Room
Plus, Garden Railroad returns to the South Conservatory with a theme of Pennsylvania Through the Four Seasons, inviting guests to explore a miniature world of trains, buildings and landscapes into showcases of the four seasons as experienced in distinctive PA fashion. Featuring countless beloved Pennsylvania activities surrounded by a seasonal plant palette, Garden Railroad is sure to honor the state with distinct features and landscapes.

Phipps has been creating chrysanthemum-themed seasonal shows since 1894, and today its Fall Flower Show is the longest running in the nation, making it a Pittsburgh tradition that you can't experience anywhere else!

Fall Flower Show: Hometown Harvest, designed by Senior Plant Procurement, Recording and Design Associate Laura Schoch, runs from Oct. 7 – 29. Garden Railroad: Pennsylvania Through the Four Seasons, designed by Associate Mary Lou Linton-Morningstar, runs from Oct. 7 – March 3. Hours are 9:30 a.m. – 5 p.m. Saturday through Thursday and 9:30 a.m. – 10 p.m. on Fridays. For more information and to reserve your tickets, visit phipps.conservatory.org/Tickets.
###
About Phipps: Founded in 1893, Phipps Conservatory and Botanical Gardens in Pittsburgh, PA is a globally recognized green leader with a mission to inspire and educate all with the beauty and importance of plants; to advance sustainability and promote human and environmental well-being through action and research; and to celebrate its historic glasshouse. Encompassing 15 acres including a historic 14-room glasshouse, 23 distinct indoor and outdoor gardens and industry-leading sustainable architecture and operations, Phipps attracts more than half a million visitors annually from around the world. Learn more at phipps.conservatory.org.
Watch TEDx: What We Can Learn From an Old Glasshouse: A look at the evolving way we connect people to nature at Phipps, demonstrate how human and environmental health are inextricably connected, and show that to age gracefully, we must continually reinvent ourselves to evolve with the rest of the world.