Let's Move Pittsburgh Announces 2018 Champion Schools Award Winners
For Immediate Release: Wed., May 23
Contact: Julie LaBar | Director of Marketing and Communications
412/622-6915, ext. 3801 ǀ jlabar@phipps.conservatory.org

Let's Move Pittsburgh Announces 2018 Champion Schools Award Winners
40 area schools and childcare centers receive honorary recognition and funding, including Dormont Elementary School for its innovative outdoor classroom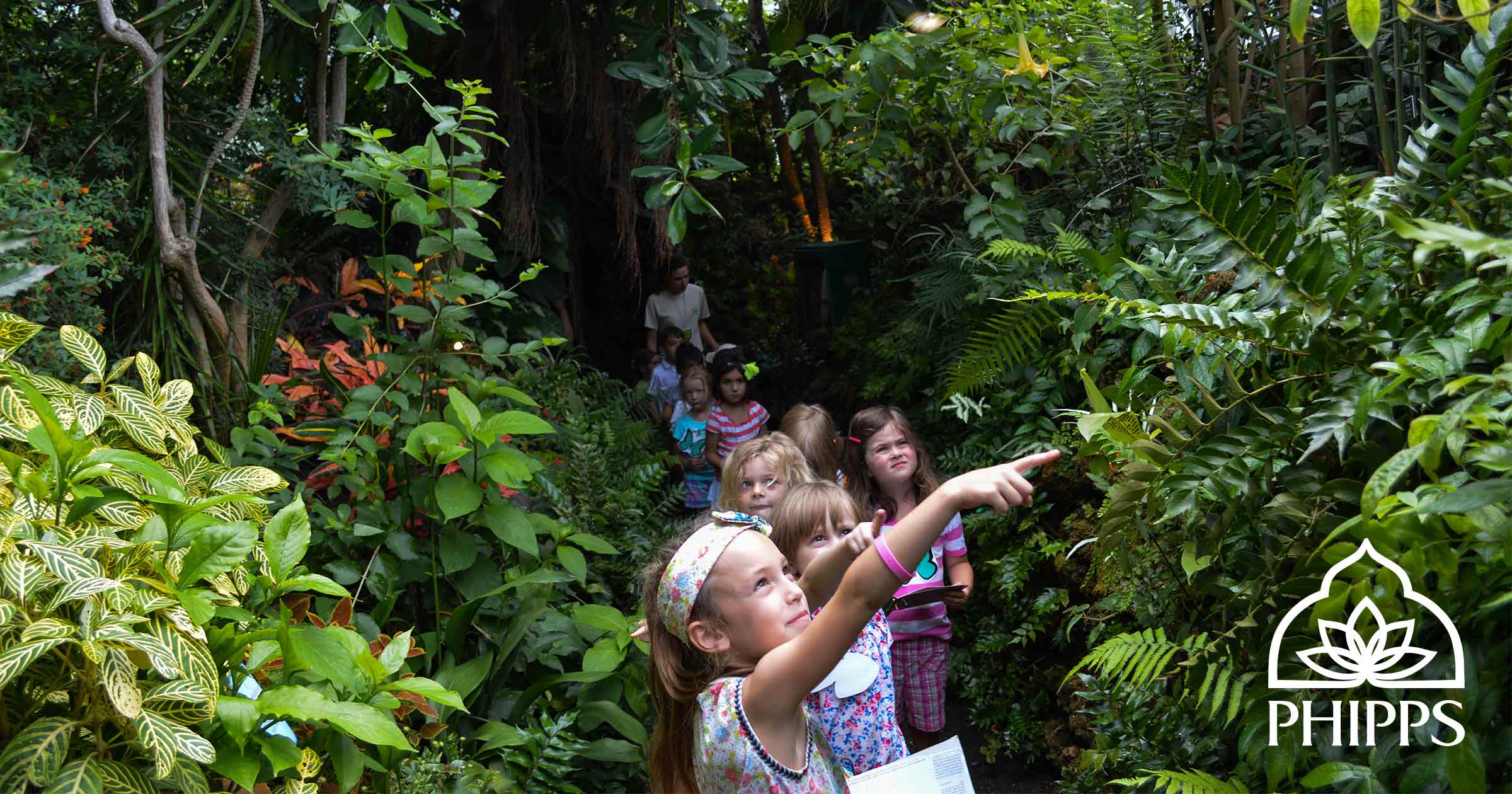 Pittsburgh, Pa. — To inspire and reward high-impact healthy initiatives in area schools and childcare centers, Let's Move Pittsburgh — a collaborative program of Phipps Conservatory and Botanical Gardens dedicated to building healthy lifestyles in the community — announces 2018 Champion Schools Awards winners. The awards provide special recognition and mini-grants to area leaders who are championing innovative, engaging programs that encourage children to be physically active and eat healthy foods before, during and after school.
2018 winners included Dormont Elementary School, which recently designed and built an outdoor healthy lifestyles classroom maintained by students, providing hands-on experience in arts, science and wellness. Students are responsible for planting herb and vegetable seeds, tending the garden, composting and sharing their summer harvest at a community market, providing valuable learning while reinforcing the benefits of healthy foods.
This innovative initiative is one of the 40 winners of the 2018 Champion Schools Awards. Over 8,500 children will benefit from the 2018 Champion Schools Awards which will fund community gardens, kids fitness programs, healthy cooking clubs, composting stations and more at the following Allegheny County schools and childcare centers:
Abraham Lincoln Elementary
Angels Place – North Side
Angels Place – Swissvale
Avalon Elementary
Bellevue Elementary
Brightside Academy – McKees Rocks
Brightside Academy – McKeesport
Brightside Academy – Pittsburgh
Chartiers Early Learning Center
Community Day School
Curtisville Primary
Donaldson Elementary
Dormont Elementary
Dr. Cleveland Steward Jr. Elementary
Edgewood Primary
Environmental Charter School
Evergreen Elementary
Fred L. Aiken Elementary
Glen Montessori School
Greenock Elementary
Mon Valley School
Peabody/Obama Early Childhood Center
Pittsburgh Arsenal
Pittsburgh Faison
Pittsburgh Mifflin
Pittsburgh Montessori
Pittsburgh Morrow
Pittsburgh Phillips
Pittsburgh Whittier
PLEA
Providence Connections
Regency Park Elementary
Riverview Children's Center
South Fayette Elementary
Spring Garden Early Childhood Center
Temple Ohav Shalom Center
Thomas Childcare and Learning Academy
Urban Pathways
West Mifflin Area Middle School
Young Scholars of McKeesport
Let's Move Pittsburgh's Champion Schools Awards are generously funded through The Heinz Endowments.
Winning schools each receive $1,000 for their program, funding a new or existing project that will improve children's health and well-being. 2018 mini-grant recipients were selected based on the sustainability and impact of their projects in one or more of the following healthy lifestyle areas: "Bag the Junk," for programs that promote nutrition and wellness education; "Get Kids Moving," for initiatives that aim to increase student physical activity; "Teach Kids to Grow and Cook Food," for projects that teach students how to grow and prepare their own healthy meals; and "Sustainable Citizenship" for projects that expose students to a variety of environmental topics that make a positive impact in the community.
Through the awards program, plus year-round events, information, tools and resources, Let's Move Pittsburgh helps to make Allegheny County the healthiest place for kids to learn and grow.
To learn more about Champion Schools Awards and additional Let's Move Pittsburgh programs, visit letsmovepittsburgh.org.
###
About Let's Move Pittsburgh: Let's Move Pittsburgh, an initiative of Phipps Conservatory and Botanical Gardens supported by UPMC Health Plan, is a collaborative effort of organizations, healthcare providers, educators, parents and caregivers in southwestern Pennsylvania committed to leading children toward a healthier future. The program is inspired by Former First Lady Michelle Obama's Let's Move! campaign to curb childhood obesity through raised awareness about the benefits of healthy foods, decreased screen time and increased physical activity. Learn more and sign up for Let's Move Pittsburgh's e-newsletter for additional news, tips and tools at letsmovepittsburgh.org.
About Phipps: Founded in 1893, Phipps Conservatory and Botanical Gardens in Pittsburgh, Pa. is a green leader among public gardens with a mission to inspire and educate all with the beauty and importance of plants; to advance sustainability and promote human and environmental well-being through action and research; and to celebrate its historic glasshouse. Phipps commemorates its 125th anniversary throughout 2018, celebrating its historic past, vibrant present and exciting future ahead — including inspiring seasonal flower shows, community events, public programs and groundbreaking green innovation. Learn more at phipps.conservatory.org.
| Twitter ǀ Facebook ǀ YouTube ǀ