Phipps Conservatory and Botanical Gardens Presents Second Waste Not Dinner
For Immediate Release: Thurs., Jan. 30

Contact: Joe Reed | Director of Marketing and Communications
412/622-6915, ext. 3801 | jreed@phipps.conservatory.org

Phipps Conservatory and Botanical Gardens Presents Second Waste Not Dinner
Guests Can Enjoy a Delightful Gourmet Meal That Takes a Fresh Look at Foods Too Good to Waste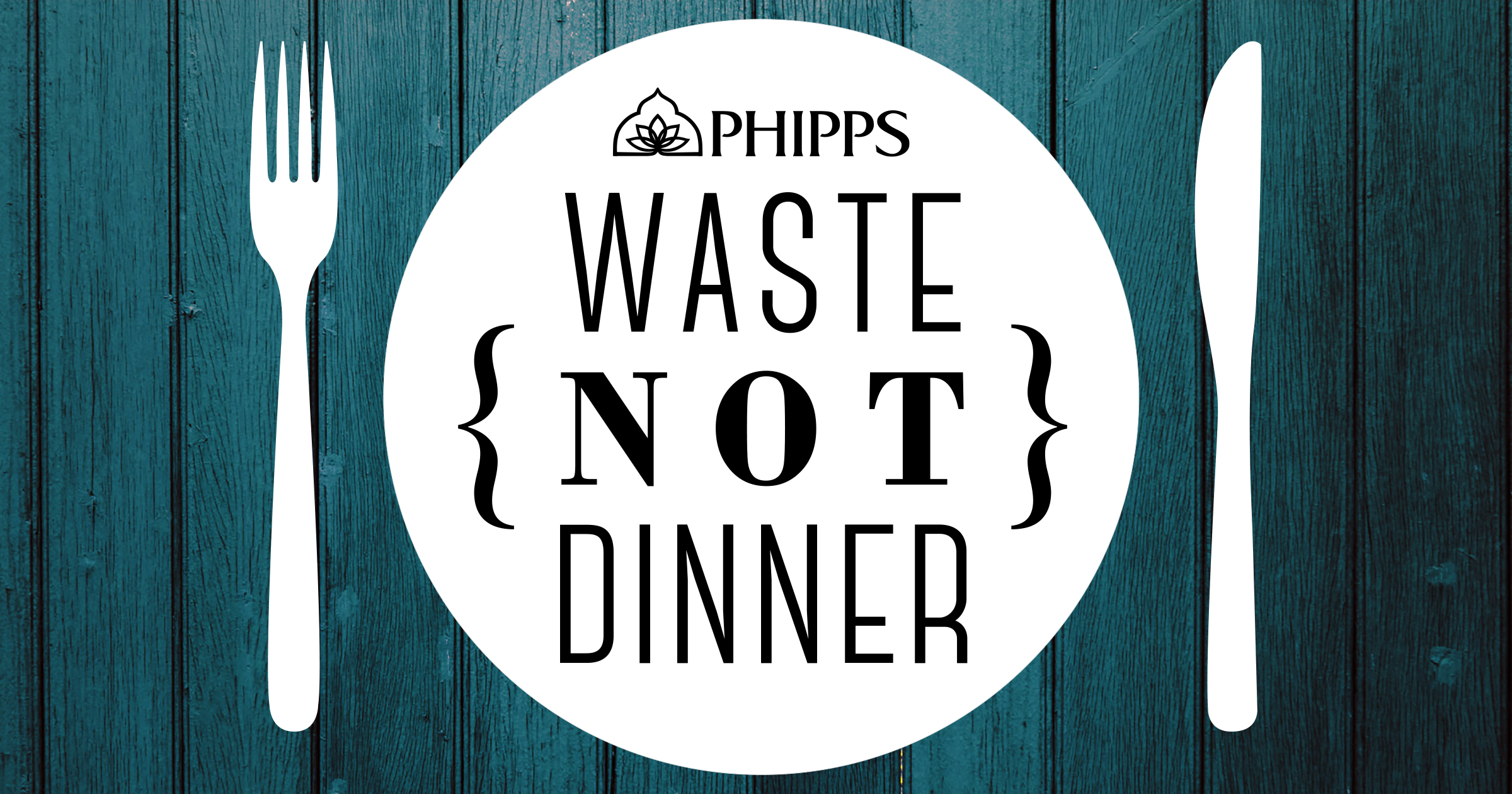 Pittsburgh, PA — On Fri., Feb. 28, Phipps Conservatory and Botanical Gardens presents the second Waste Not Dinner, an innovative culinary event inspired by popular waste-not-style dinner events held in New York and San Francisco. Each plate of this abundant four-course meal takes leftovers that are often overlooked or discarded and transforms them into an innovative, flavorful dish that will excite guests' taste buds.
Menu items include a savory frittata, wild caught Alaskan cod with blackberry-thyme gastrique, chipotle spiced cashew cake, chocolate banana pudding and more, including vegetarian and vegan options. Plus, select wines are available for an additional fee. The dinner will be held in Phipps' Special Events Hall against the backdrop of the lush foliage and cascading waterfalls of Tropical Forest Cuba.
Between each plate, the expert chefs from 3-star Green Restaurant Certified Café Phipps will hold live cooking demonstrations, providing a memorable dining experience as they share creative tricks and techniques on delicious, creative food transformations and sustainable practices in the kitchen. It's a hip and healthy evening that proves fine dining can be good for you and the planet.
Reservations are required for the Waste Not Dinner, and can be made by calling 412-651-5281. Tickets are $65 per person, and include Conservatory admission to enjoy the spectacular displays of Orchid and Tropical Bonsai Show: Out of This World. Seating is limited, so be sure to make your reservation today!
For more information, visit phipps.conservatory.org.
###
About Phipps: Founded in 1893, Phipps Conservatory and Botanical Gardens in Pittsburgh, PA is a globally recognized green leader with a mission to inspire and educate all with the beauty and importance of plants; to advance sustainability and promote human and environmental well-being through action and research; and to celebrate its historic glasshouse. Encompassing 15 acres including a historic 14-room glasshouse, 23 distinct indoor and outdoor gardens and industry-leading sustainable architecture and operations, Phipps attracts more than half a million visitors annually from around the world. Learn more at phipps.conservatory.org.