Phipps Conservatory And Botanical Gardens Presents Waste Not Dinner
For Immediate Release: Fri., March 17
Contact: Joe Reed | Senior Director of Communications
412-622-6915, ext. 3801 | jreed@phipps.conservatory.org
Phipps Conservatory and Botanical Gardens Presents Waste Not Dinner
Guests are Invited to Enjoy a Gourmet Meal That Takes a Fresh Look at Foods Too Good to Waste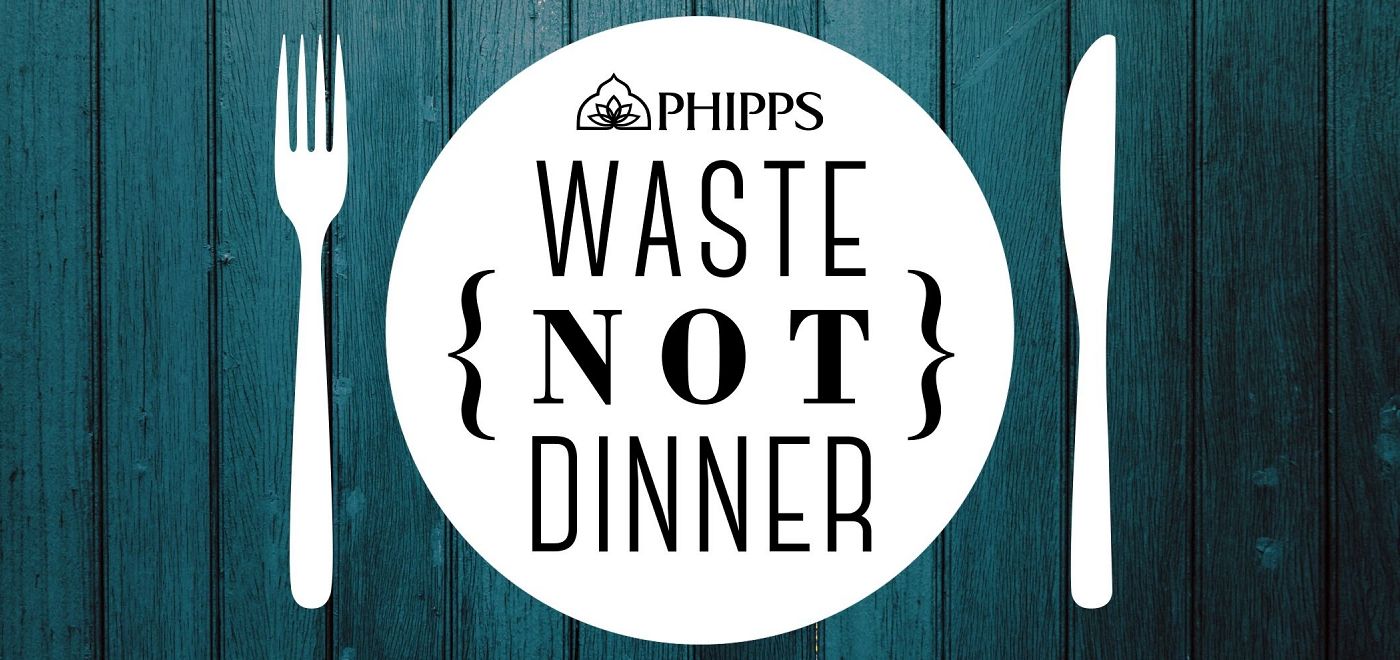 Pittsburgh, PA – On Fri., April 14, Phipps Conservatory and Botanical Gardens brings the fun, creative waste-not style dinner back to Pittsburgh. Each plate of this abundant four-course meal takes leftovers that are often overlooked or discarded and transforms them into an innovative, flavorful dish that will excite guests' taste buds.

Between each plate, the expert chefs from our 3-star Green Restaurant Certified® Café Phipps will hold live cooking demonstrations, providing a memorable dining experience as they share creative tricks and techniques on delicious, creative food transformations and sustainable practices in the kitchen. It's a hip and healthy evening that proves fine dining can be good for you and good for the planet.
See the full menu below.
VG Vegetarian V Vegan DF Dairy-Free
Salad
Panzanella V DF
Tuscan chopped salad of rustic bread, red onions, tomatoes, fresh basil and a balsamic vinaigrette
Appetizer
Herb Roasted Mushroom Stems and Frascatelli VG DF
Herb roasted portabella mushroom stems with a silky roasted garlic, shallot, extra virgin olive oil served with beet greens over a bed of house made frascatelli pasta
Choice of Entrée
Artic Char
Pan seared artic char over red pepper polenta, sauteed broccolini with gremolata, and topped with a herbed chimichurri.
(Seared bone-in chicken breast is available instead of cod)
— or —
Eggplant Rollatini V
Roasted herbed eggplant, house made herbed farmers cheese, gremolata, and garlic and herb tomato sauce
Dessert
Panna Cotta
Vanilla bean panna cotta with mixed berry compote
Select wines are available for an additional fee.
Reservations are required for the Waste Not Dinner, and space is extremely limited. Reservations are $75 per person and include the four-course meal and admission to Phipps. Payment information must be given at the time of registration; R.S.V.P. by calling 412-651-5281. For more information, visit phipps.conservatory.org/WasteNot.
###
About Phipps: Founded in 1893, Phipps Conservatory and Botanical Gardens in Pittsburgh, PA is a globally recognized green leader with a mission to inspire and educate all with the beauty and importance of plants; to advance sustainability and promote human and environmental well-being through action and research; and to celebrate its historic glasshouse. Encompassing 15 acres including a historic 14-room glasshouse, 23 distinct indoor and outdoor gardens and industry-leading sustainable architecture and operations, Phipps attracts more than half a million visitors annually from around the world. Learn more at phipps.conservatory.org.
Watch TEDx: What We Can Learn From an Old Glasshouse: A look at the evolving way we connect people to nature at Phipps, demonstrate how human and environmental health are inextricably connected, and show that to age gracefully, we must continually reinvent ourselves to evolve with the rest of the world.