Phipps Conservatory Announces Extended Hours for Summer Flower Show: Back in Bloom
For Immediate Release: Mon., July 13
Contact: Joe Reed | Director of Marketing and Communications
412-622-6915, ext. 3801 | jreed@phipps.conservatory.org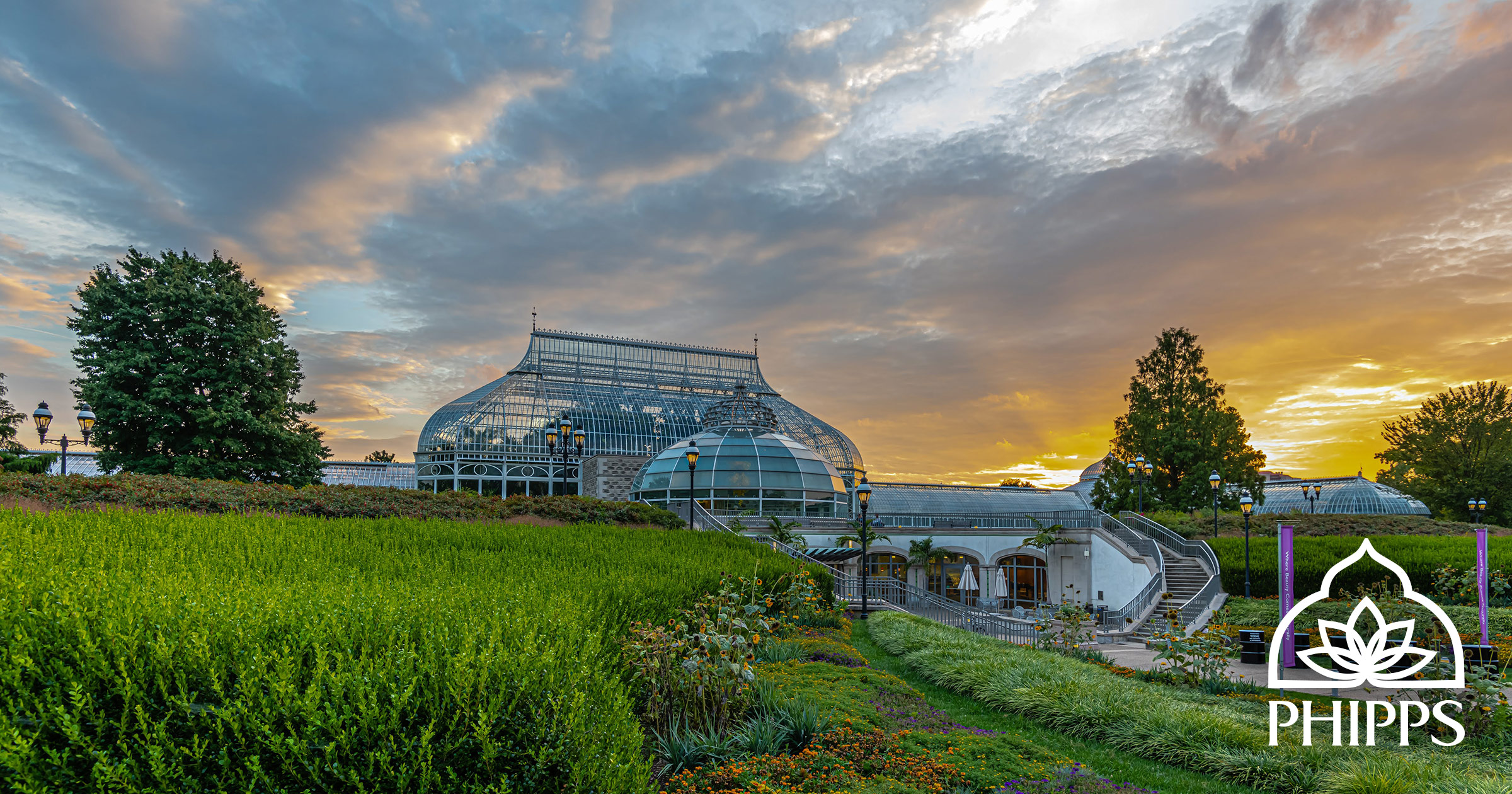 Phipps Conservatory Announces Extended Hours for Summer Flower Show: Back in Bloom
Guests Can Enjoy the Beauty and Tranquility of Phipps until 8 p.m. Daily
Pittsburgh, PA – Phipps Conservatory and Botanical Gardens is pleased to announce extended hours of daily operation. The Conservatory is now open from 9:30 a.m. – 8 p.m. daily, allowing guests to enjoy the serene beauty of Summer Flower Show: Back in Bloom all day into the evening as the sun begins to set. Café Phipps and The Shop at Phipps will also be operating for extended hours.
Guests are invited to find joy, refreshment and tranquility at Back in Bloom, a special new show that celebrates the essence of why Pittsburghers have cherished Phipps for over 125 years. Connect to nature through beautiful horticultural displays and serene spaces. A stroll through glasshouse rooms overflowing with lush greenery, colorful booms and trickling fountains is sure to provide a moment of peace at a time when it is needed more than ever.
In order to ensure the health and safety of all guests and staff, new safety protocols must be followed and tickets must be reserved in advance at phipps.conservatory.org/Tickets. Tickets for members are free, but must be reserved in advance.
Fans can also engage with Phipps through a variety of online opportunities. From Virtual Story Times and Virtual Summer Camps for little learners to Virtual Biophilia: Pittsburgh meetings, Environmental Film Series, Summer Short Course and Online Classes for Adults, there are plenty of ways for curious young minds of all ages to enjoy quality Phipps content from the comfort of their own homes. For more information, visit phipps.conservatory.org.
Summer Flower Show: Back in Bloom was designed by Associate Director of Exhibits, Jordyn Melino. Hours are 9:30 a.m. – 8 p.m. daily. For more information, visit phipps.conservatory.org.
###
About Phipps: Founded in 1893, Phipps Conservatory and Botanical Gardens in Pittsburgh, PA is a globally recognized green leader with a mission to inspire and educate all with the beauty and importance of plants; to advance sustainability and promote human and environmental well-being through action and research; and to celebrate its historic glasshouse. Encompassing 15 acres including a historic 14-room glasshouse, 23 distinct indoor and outdoor gardens and industry-leading sustainable architecture and operations, Phipps attracts more than half a million visitors annually from around the world. Learn more at phipps.conservatory.org.
Watch TEDx: What We Can Learn From an Old Glasshouse: A look at the evolving way we connect people to nature at Phipps, demonstrate how human and environmental health are inextricably connected, and show that to age gracefully, we must continually reinvent ourselves to evolve with the rest of the world.