LAST CHANCE: Summer Flower Show: Back in Bloom
Now through Sun., Sept. 27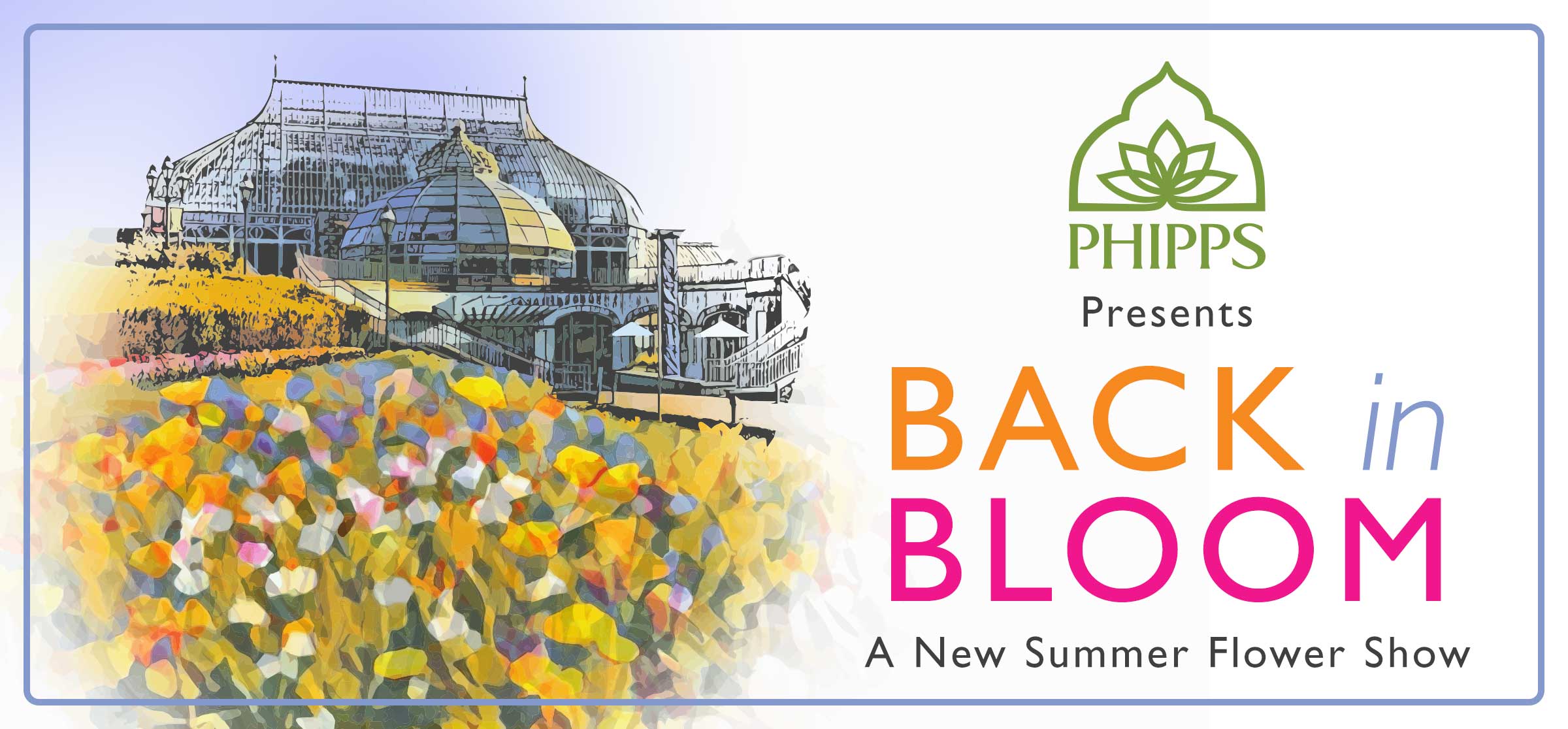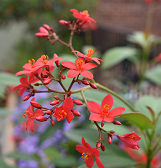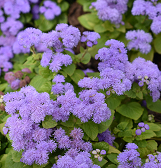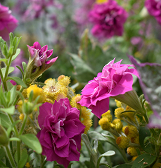 Come back to the gardens for joy, refreshment and tranquility.
Buy Tickets Online
Phipps is now open for your visit. All tickets must be purchased in advance, and new safety protocols are required. Learn how you can join us!
Phipps invites you back to our glasshouse and gardens to find joy, refreshment and tranquility at Summer Flower Show: Back in Bloom. This special new show celebrates the essence of why Pittsburghers have cherished Phipps for over 125 years by connecting guests to nature through beautiful, horticultural displays and serene spaces. A stroll through glasshouse rooms overflowing with lush greenery and colorful blooms is sure to provide peace at a time when it is needed more than ever.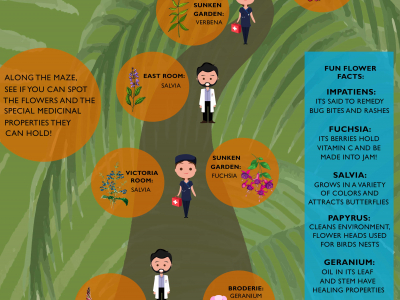 Discovery Game: Garden Guardians
Our Discovery team have created a new plant identification game sheet for you to use with your children when you visit!
The tranquility begins in historic Palm Court, with its towering palms, classic Victorian architecture and dense greenery. Treat your eyes to vibrant arrangements of red, orange and yellow blooms, including begonias (Begonia boliviensis 'I'conia Lucky Strike'), New Guinea impatiens (Impatiens hawkeri 'Clockwork Red') and a striking contrast of dark and silver foliage.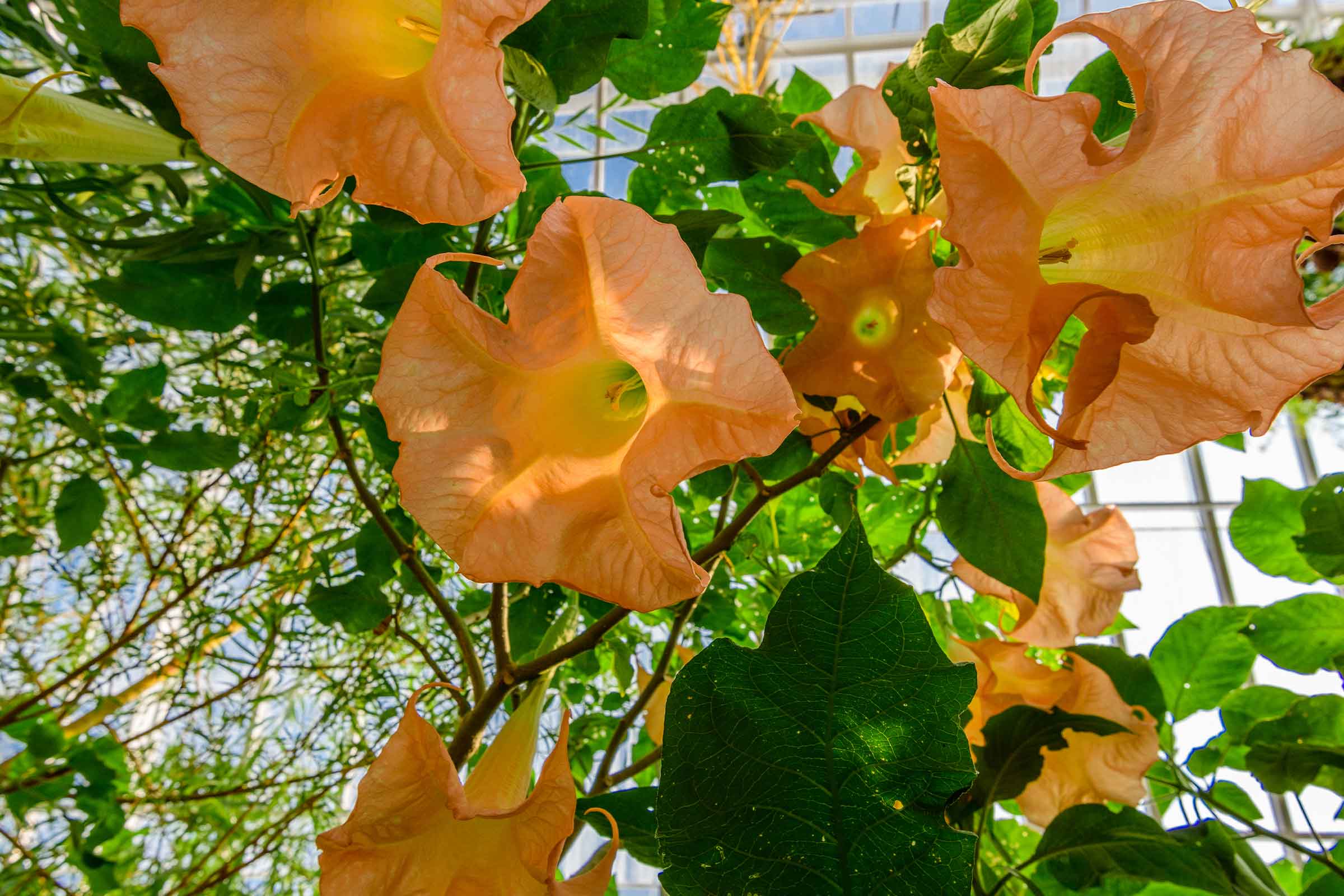 Let the beauty of nature wash away your stress in the Sunken Garden, where you can marvel at the large hanging flowers of angel's trumpets (Brugmansia 'Charles Grimaldi'), the fuzzy pendulous flowers of the chenille plant (Acalypha hispida), the unique plumes of celosia (Celosia argentea 'Intenz lipstick') and the deep shades of creeping gloxinia (Lophospermum erubescens 'Lofos Wine Red').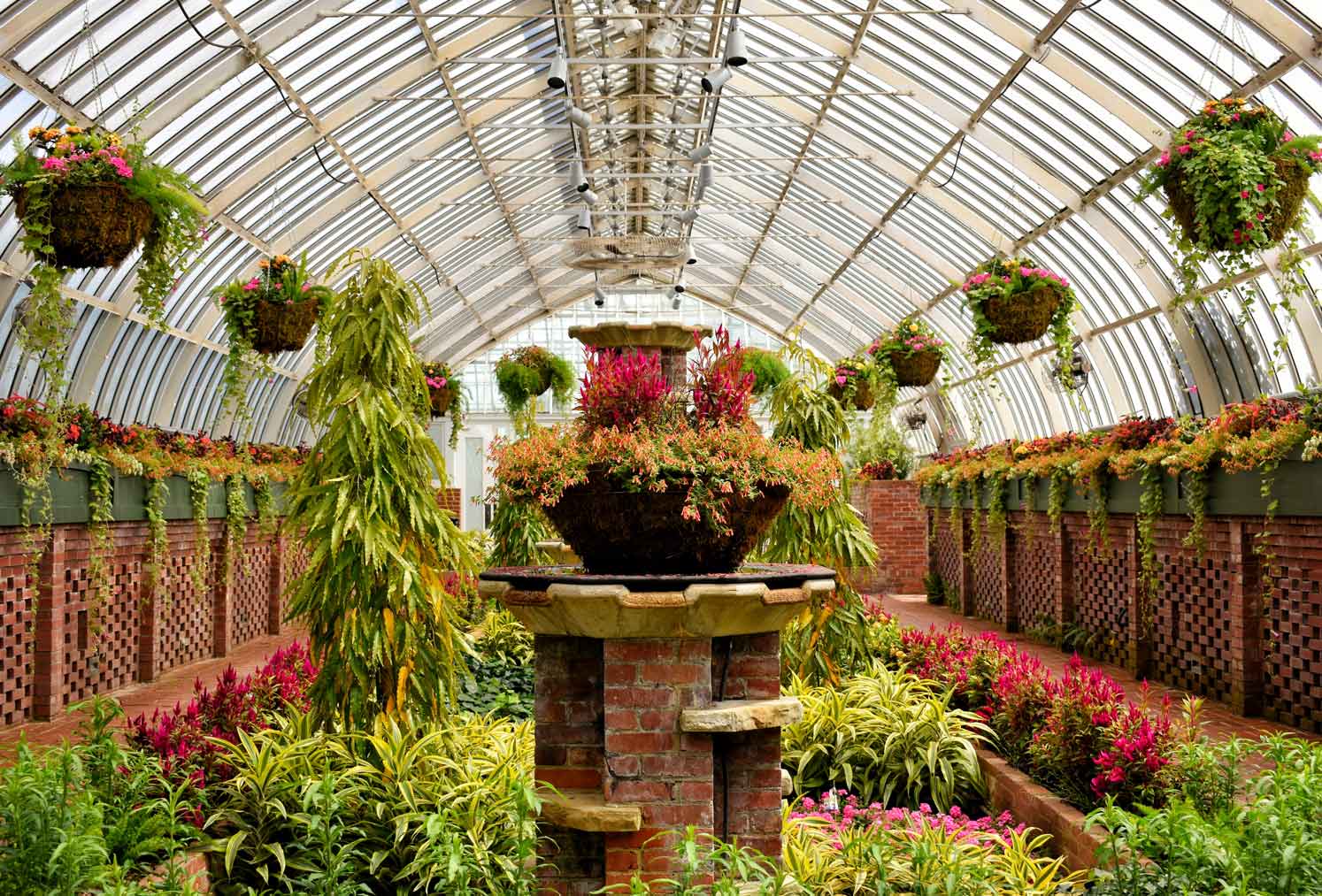 The reflective pond in the Victoria Room is surrounded by plants with silver foliage and pink and yellow blooms, washing the room with color. Be sure to look for gorgeous salvia (Salvia 'Skyscraper Pink'), the yellow, button-like blooms of strawflowers (Chrysocephalum apiculatum 'Flambe Yellow') and the lovely double blooms of a stunning variety of petunia (Petunia 'Surfinia Summer Double Rose').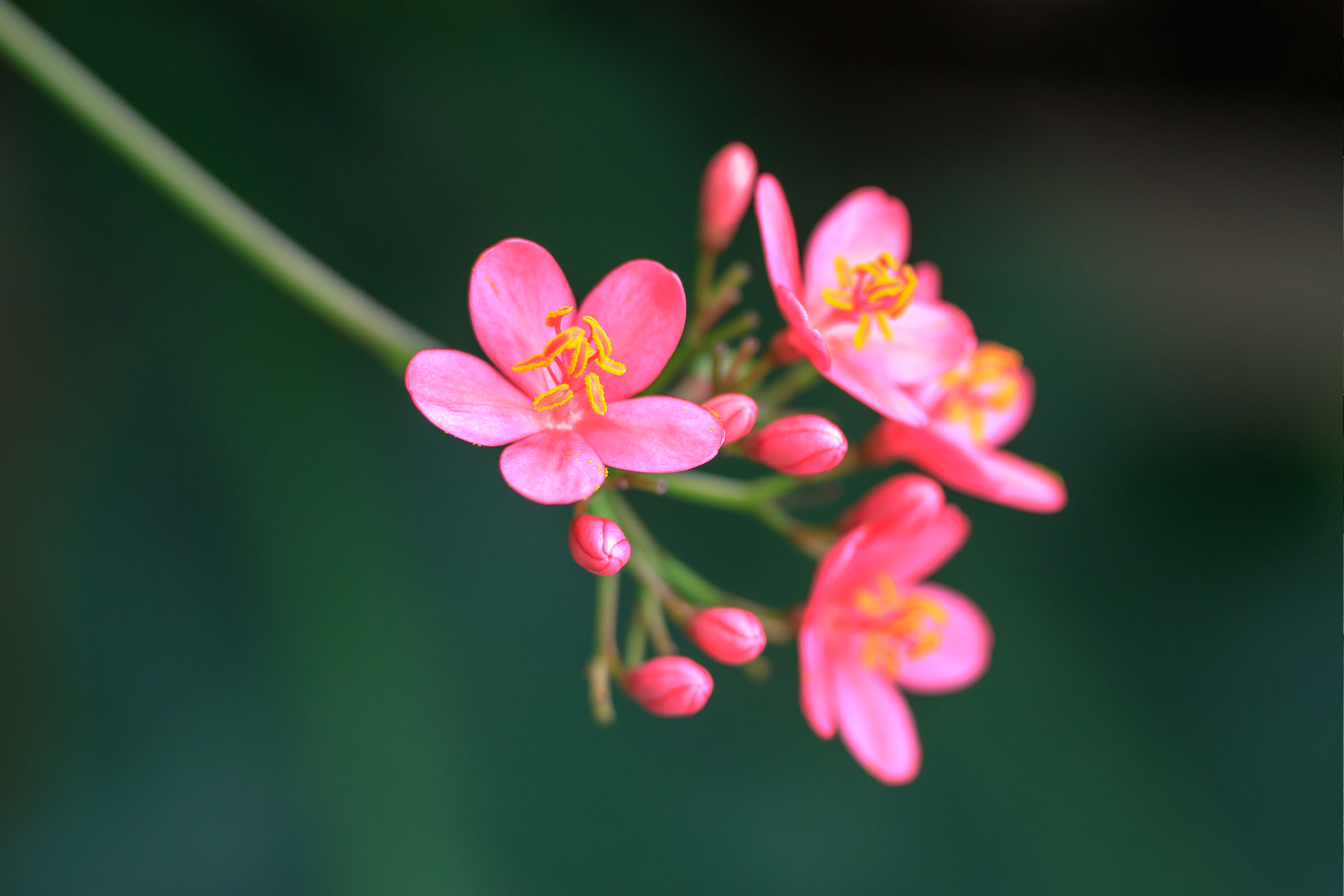 Take a moment to fully immerse yourself in the tranquil scene in the East Room, where the gently trickling stream is surrounded by red, purple and blue flowers. Plant highlights in this room include swaths of blue floss flower (Ageratum 'Blue Danube'), the bright red blooms of spicy Jatropha (Jatropha integerrima 'Compacta') and tall stands of salvia (Salvia 'Big Blue').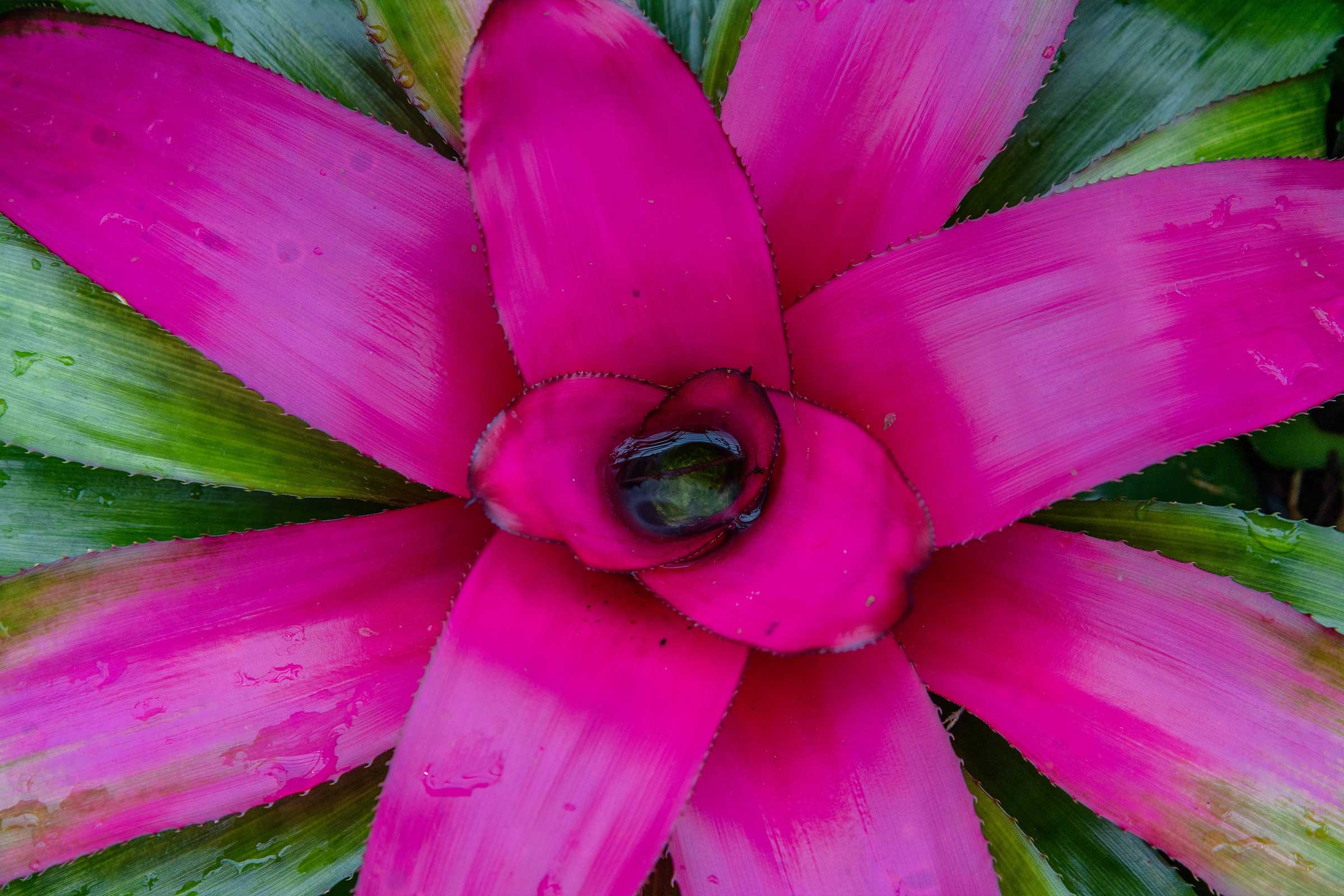 The classic exhibits in the Broderie Room always provide a signature Phipps photo opportunity, and this display is no exception, with hot and dark pink geraniums, verbenas and flamingo flowers filling the neatly trimmed hedges of the French garden. The tropical look carries through in the displays on the terrace of the room, with hot pink bromeliads (Neoregelia 'Romance') and cordyline (Cordyline 'Excelsa').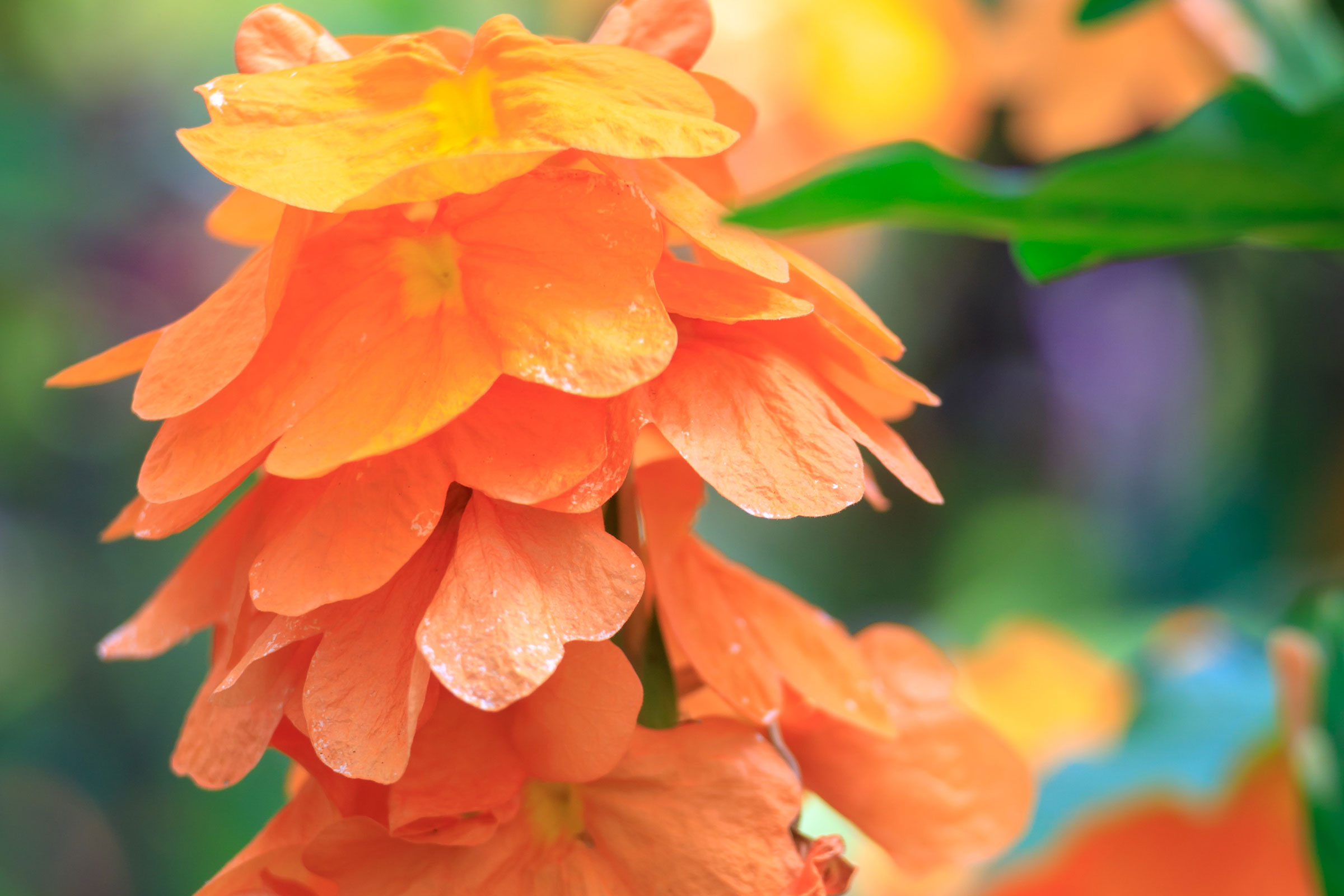 Make your way into the South Conservatory, where plantings in pink, purple, orange and yellow will delight your senses. Some flower highlights in this room include showy summer snapdragons (Angelonia 'Serenita Raspberry'), vibrant blue bush violets (Browallia) and explosive firecracker flowers (Crossandra infundibuliformis).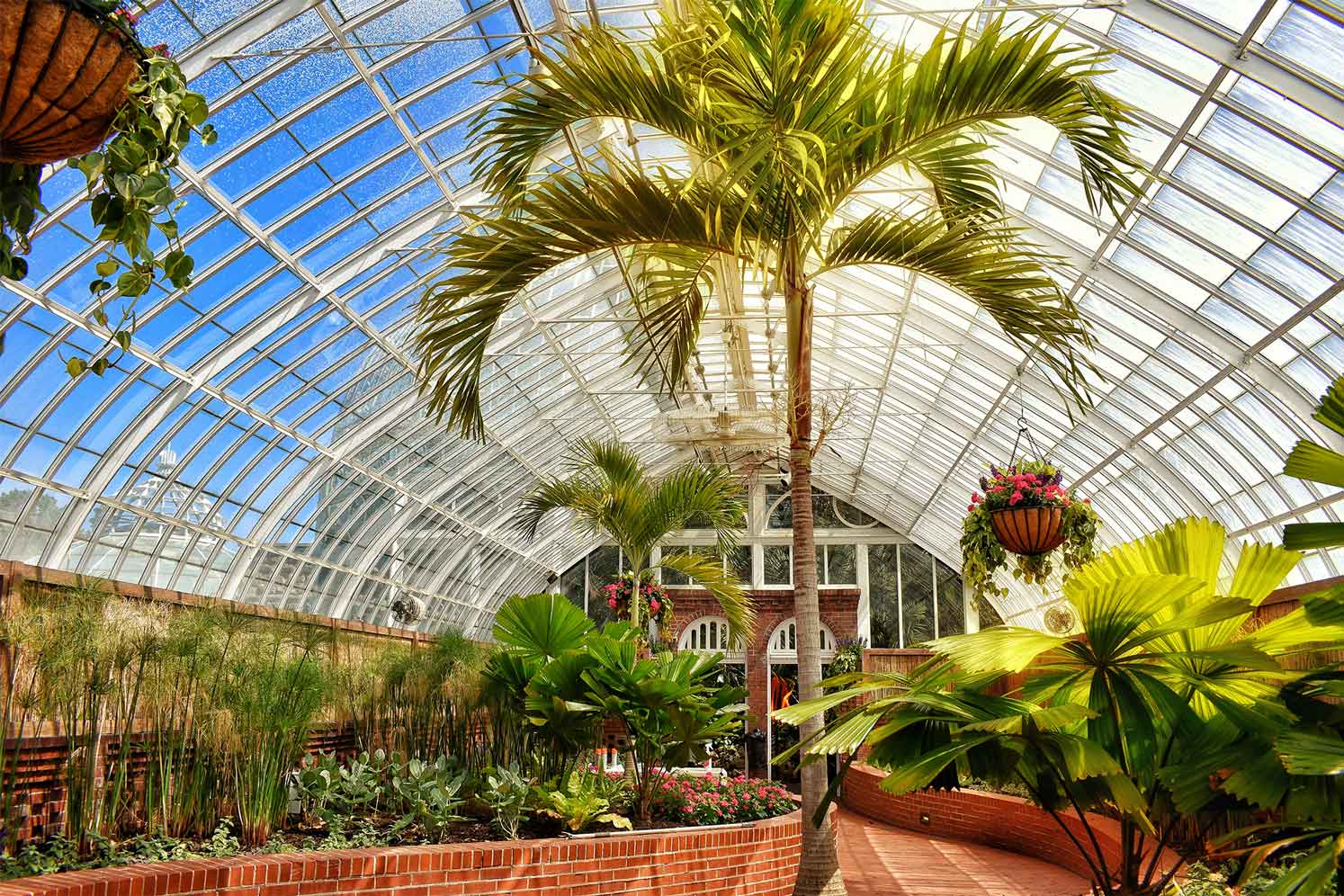 Summer Flower Show: Back in Bloom, designed by Jordyn Melino, runs through Sun., Sept. 27. Hours are 9:30 a.m. – 8 p.m. daily.
Buy Tickets Online
Phipps is now open for your visit. All tickets must be purchased in advance, and new safety protocols are required. Learn how you can join us!
More Events You'll Enjoy
Oct. 13 – 15

In this interactive workshop for professionals, Phipps' team of green building experts will walk through some of the most important rating systems related to green buildings, human health and landscapes.

See description for dates and times

Now some of our most popular courses are available to attend from the comfort of your own home. Peruse our offerings for an exciting variety of fun and enriching programs on vegetable gardening, orchid care and more to let your inspiration grow. Enrolled students will receive a...

Thurs., Sept. 17; 8 P.M.

This exciting monthly event invites community members to come together to view environmental films and documentaries and participate in a post-screening discussion.