Phipps Conservatory Awarded Membership in Farm Forward's Leadership Circle
For Immediate Release: Thurs., Jan. 24
Contact: Julie LaBar | Director of Marketing and Communications
412/638-6008 ǀ jlabar@phipps.conservatory.org
Phipps Conservatory Awarded Membership in Farm Forward's Leadership Circle
Café Phipps proudly supports humane, responsible sourcing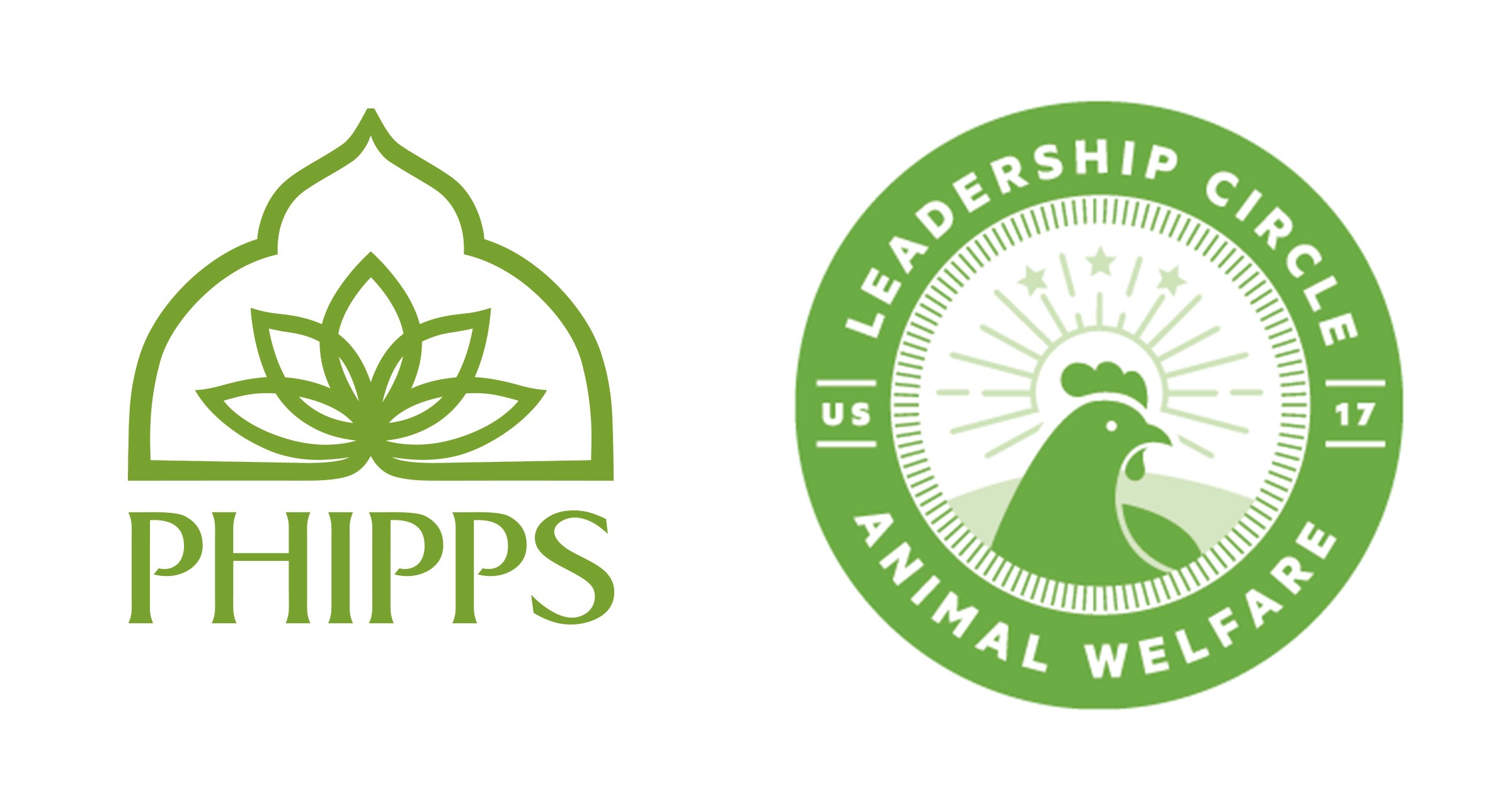 Pittsburgh, PA — Phipps Conservatory and Botanical Gardens has been accepted as a member of Farm Forward's Leadership Circle, a national program that recognizes pioneering institutions who are committed to responsible food sourcing. Farm Forward's recognition further cements Phipps' reputation as a leader in sustainable practices.
Phipps joins the Leadership Circle based on the organization's continued commitment to source certified higher-welfare chicken and turkey products at Café Phipps and support local farmers who raise animals to the highest level of welfare. Café Phipps also provides a variety of delicious plant-based meal options, reducing the environmental footprint.
"Phipps Conservatory and Botanical Gardens demonstrates that institutions' values can guide their food purchases," said Andrew deCoriolis, executive director at Farm Forward. "Through thoughtful, stringent procurement practices, Phipps is leading by example to provide visitors with more ethical, sustainable food choices that improve the welfare of animals."
As one of the world's greenest public gardens, Phipps is committed to providing fresh, healthy food that is good for both people and the planet. In addition to joining Farm Forward's Leadership Circle, Café Phipps is proud to be a 3-star Green Restaurant Certified® eating establishment, a Platinum designated Sustainable Pittsburgh Restaurant, a Live Well Allegheny Restaurant and a Hobart Center for Foodservice Sustainability award winner with the following sustainable features:
Organic, local and sustainable foods
Vegan, vegetarian and Meatless Monday options
Eggs from 100% vegetarian-fed chickens raised in a cage-free environment
Real serviceware and china as alternatives to disposables
100% compostable cups and paper products
No soda or junk food
96% of food and material waste recycled or composted
100% green energy powered with all electricity produced onsite by solar or purchased wind on a net-annual basis
Biodegradable and GreenSeal™ certified cleaning products
Low and no VOC interior sealants, paints and materials
Filtered rather than bottled water, reducing plastic use

To learn more about Farm Forward, visit www.farmforward.com.
###
About Phipps: Founded in 1893, Phipps Conservatory and Botanical Gardens in Pittsburgh, PA is a globally recognized green leader with a mission to inspire and educate all with the beauty and importance of plants; to advance sustainability and promote human and environmental well-being through action and research; and to celebrate its historic glasshouse. Encompassing 15 acres including a historic 14-room glasshouse, 23 distinct indoor and outdoor gardens and industry-leading sustainable architecture and operations, Phipps attracts nearly half a million visitors annually from around the world. Learn more at phipps.conservatory.org.