Phipps Conservatory Invites Couples Cook Along During a Virtual Date Night
For Immediate Release: Fri., Sept. 18
Contact: Joe Reed | Director of Marketing and Communications
412-622-6915, ext. 3801 | jreed@phipps.conservatory.org
Phipps Conservatory Invites Couples to Cook Along During a Virtual Date Night
Guests Can Dim the Lights, Light the Candles and Enjoy a Romantic Dinner for Two – Right at Home!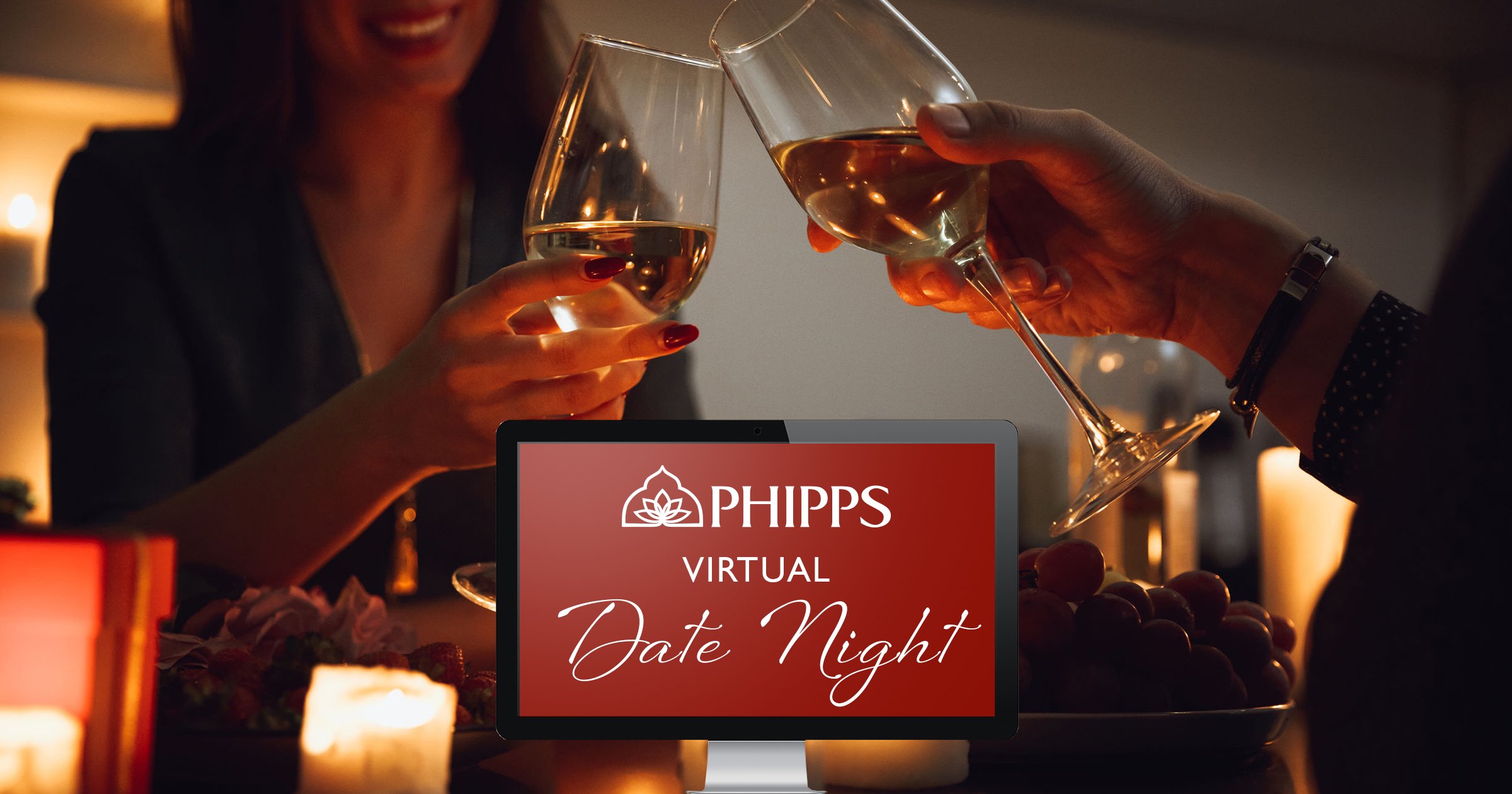 Pittsburgh, PA – Phipps Conservatory and Botanical Gardens invites couples to a very special virtual date night of cooking along with Café Phipps' own Chef Amy Reed. Friday, Sept. 25 from 6:30 – 8:30 p.m., each couple will get the opportunity to connect and create a delicious meal together as Phipps' highly-skilled Chef Amy demonstrates all of the techniques and tricks participants need to whip up a four-course gourmet meal from the comfort of their own home. This dinner includes an easy to make appetizer, a fresh seasonal salad, a delicious seafood entree and a smooth chocolate fondue for dessert.

Participants can upgrade their packages to receive extra goodies from Phipps! The packages include:
Date Night – Class Only | $50 per couple
Receive a detailed shopping list, an exclusive recipe created by Chef Amy Reed and a Zoom meeting link to learn tips and tricks and cook along with our chef.
Date Night – Grocery Pick Up and Class | $100 per couple
Sit back and relax as we do the shopping for you! Phipps staff will source the freshest local ingredients for your meal, including a delicious drink mixture to add to any alcoholic or nonalcoholic beverage. Come to Phipps for a contact-less pickup of your groceries brought to you in a Phipps tote bag. Plus, receive Phipps wine glasses.

Date Night – Full Package | $150 per couple
Our full package includes the groceries you will need for class, drink mix, tote bag and wine glasses, plus a little love from Phipps. The full package will include a locally-made growing candle, three sustainable dishcloths and bees wrap for your food storage needs (a Phipps gift shop favorite).

For more information on Virtual Date Night or to register for this event, visit phipps.conservatory.org/VirtualDateNight.
###

About Phipps: Founded in 1893, Phipps Conservatory and Botanical Gardens in Pittsburgh, PA is a globally recognized green leader with a mission to inspire and educate all with the beauty and importance of plants; to advance sustainability and promote human and environmental well-being through action and research; and to celebrate its historic glasshouse. Encompassing 15 acres including a historic 14-room glasshouse, 23 distinct indoor and outdoor gardens and industry-leading sustainable architecture and operations, Phipps attracts more than half a million visitors annually from around the world. Learn more at phipps.conservatory.org.
Watch TEDx: What We Can Learn From an Old Glasshouse: A look at the evolving way we connect people to nature at Phipps, demonstrate how human and environmental health are inextricably connected, and show that to age gracefully, we must continually reinvent ourselves to evolve with the rest of the world.