Phipps Conservatory Presents Movie Night: Godzilla
For Immediate Release: Wed., Oct. 30
Contact: Joe Reed | Director of Marketing and Communications
412/622-6915, ext. 3801 | jreed@phipps.conservatory.org
Phipps Conservatory Presents Movie Night: Godzilla
Enjoy a Special Screening of the King of all Monster Movies and a Stroll through Fall Flower Show: Japanese Inspirations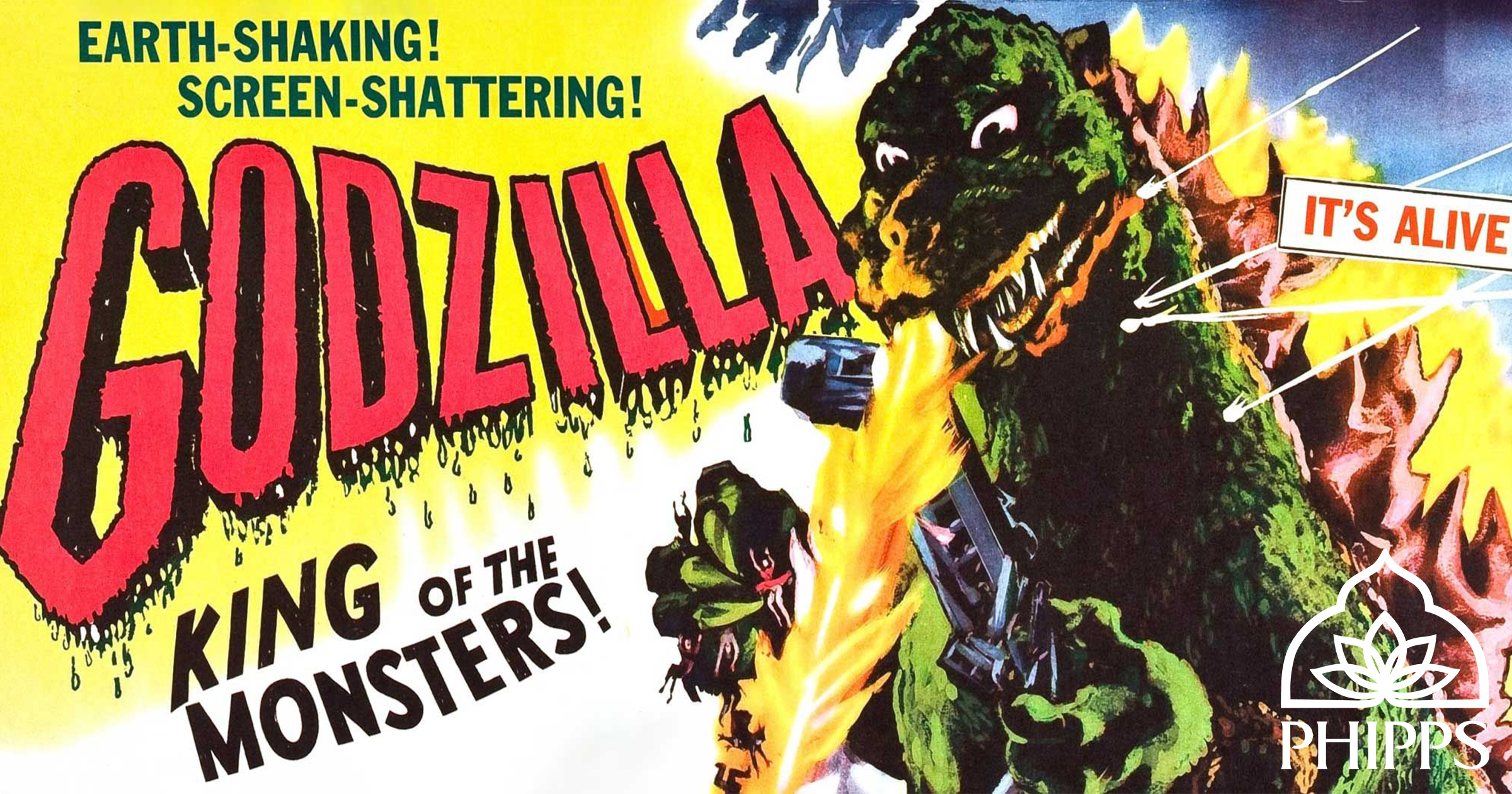 Pittsburgh, PA — The King of the Monsters is storming his way into Phipps Conservatory and Botanical Gardens. On Fri., Nov. 8, from 7 – 9 p.m., guests can attend a special screening of Ishiro Honda's classic 1954 monster movie, Godzilla as the film celebrates its 65th anniversary.
Godzilla (a.k.a. Gojira) is known for its menacing green monster, but it's also a remarkably humane and melancholy drama, made in Japan at a time when the country was reeling from nuclear attack and H-bomb testing in the Pacific. The rampaging radioactive beast, a poignant embodiment of an entire population's fears, became a beloved international icon of the destructive power of nuclear war. The original film spawned almost thirty sequels, including 1971's environmentally-themed Godzilla vs. Hedorah, where Godzilla battles a smog monster created by pollution.
At Phipps' Movie Night screening, Godzilla will be presented in its original 1954 edition, which includes its original Japanese language track. English subtitles will be presented. The screening will be introduced by Stephen Wludarski of University of Pittsburgh's Asia on Screen program. After the film, guests are invited to explore Fall Flower Show: Japanese Inspirations until 10 p.m. Plus, be on the lookout for Phipps' own Godzilla hiding somewhere in the Conservatory.
Advance registration is required to attend the screening and is included with purchase of admission to Phipps. Guests can register at phipps.conservatory.org. Seating is limited and tickets will be available on a first-come, first-served basis. Phipps is open until 10 p.m. every Friday.
Admission is $17.95 for adults and $16.95 for seniors and students. Members enter free. More details can be found at phipps.conservatory.org.
###

About Phipps: Founded in 1893, Phipps Conservatory and Botanical Gardens in Pittsburgh, PA is a globally recognized green leader with a mission to inspire and educate all with the beauty and importance of plants; to advance sustainability and promote human and environmental well-being through action and research; and to celebrate its historic glasshouse. Encompassing 15 acres including a historic 14-room glasshouse, 23 distinct indoor and outdoor gardens and industry-leading sustainable architecture and operations, Phipps attracts more than half a million visitors annually from around the world. Learn more at phipps.conservatory.org.