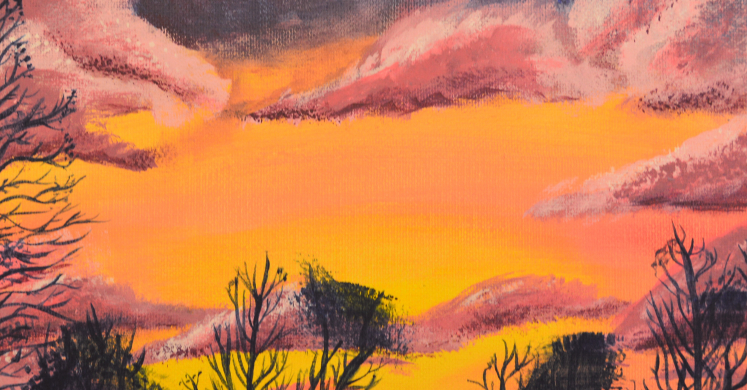 2019 – 2020 Fairchild Challenge Awards Announced!
Congratulations to all of our 2019 – 2020 Fairchild Challenge participants! Through this year's challenges you have created awesome sculptures from upcycled materials, painted beautiful nature scenes, collected data contributing to climate change research, discovered intriguing patterns in nature, designed innovative food trucks, invented fun educational board games and created action projects based on your own self audits of plastic use! You even completed some of these projects while in a situation that none of us have faced before. Keep up the great work! You are change-makers and we are honored to been a part of your journey this year.
To all of the students who take part in these challenges—you remind us that individuals can and do make a difference by committing to actions that better our communities and motivating others to do the same. We wish you all a great summer, and we look forward to all of your future accomplishments!
And to our teachers—the Fairchild Challenge would not be possible without the devoted educators who implement these challenges. Thank you for your hard work and your willingness to take on extra responsibilities. We especially want to thank you for being adaptable this year, as the Phipps Fairchild Challenge took place virtually from mid-March through the end of the year. You are all super!
---
Congratulations to our overall winners for the 2019-2020 Fairchild Challenge:

Middle School
Third Places:
Ingomar Middle School
Keystone Oaks Middle School
Penn Middle School

Second Place:
Freeport Area Middle School
First Place:
Woodland Hills Intermediate
High School
Third Places:
Norwin High School
Central Catholic High School
Penn-Trafford High School
Second Place:
Westinghouse Arts Academy Charter School
First Place:
Shaler Area High School

Patti Burns Prize for Excellence in Communication and Media
Freeport Area Middle School, video by Kaleb Bodily, Grant Glogowski, Leah Kapp, Calvin Lindsay, Carter Martin, Kylie McConahy, Madison Ronge and Hannah Windows
Central Catholic High School, video by Anthony Frank and Jack Sabo
View these students' "Set the Stage for Air Quality" video submissions here.

Take a look at the accomplishments of the students this year:
Middle School Award Ceremony presentation
High School Award Ceremony presentation

Congratulations to all of the winners! We hope all of you will continue to think about how our actions affect the planet. Have questions? Contact Emily Johns at ejohns@phipps.conservatory.org or 412/622-6915, ext. 6936.
Developed by the Fairchild Tropical Botanic Garden in Miami, Fl., and adopted by Phipps as a satellite partner in 2008, The Fairchild Challenge offers a menu of interdisciplinary challenges for grades 6 – 8 and grades 9 – 12, attracting students of diverse interests, abilities, talents and backgrounds. The Challenge empowers young people to engage in civic life and encourages them to become energetic and knowledgeable members of their communities.
Photos © Phipps' Research and Science Education staff.