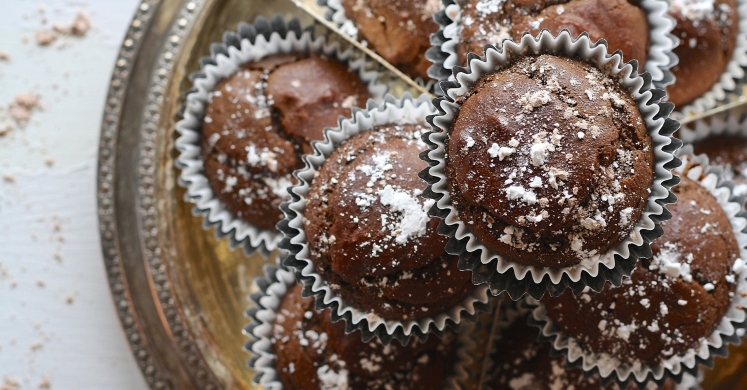 7 Hacks for Healthful Baking
It's no surprise that some of the best memories we have are connected to food – is there anything better than coming home to the smell of cookies in the oven? Baking is a fun activity for the whole family. Here are some tips to help you get more nutrients in your treats without sacrificing the taste (and maybe even enhancing it!):
1. Bake seasonally. Incorporating seasonal produce into baking can add a variety of phytonutrients and extra fiber. Produce is typically cheaper when in season, and adding fruits or vegetables that are nearing the end of their ripeness to baking is an easy way to make sure your money stretches even further. Some great options for spring include bananas, carrots, lemons, rhubarb, and strawberries. Bananas and carrots are great additions to muffins or quick breads, and strawberry and rhubarb is classic pie combination! Try these muffins and see what else is in season.
2. Use frozen fruits. If you're worried about produce spoilage, frozen fruit isn't just for smoothies! Tossing a handful of berries into muffin or cake batter or even making a fruit compote as a sauce for pancakes or French toast can expose your family to new flavors (and nutrients!).
3. Substitute your all-purpose flour for white whole wheat flour. White whole wheat flour is made from 100% whole grain white winter wheat. This gives it a lighter flavor and texture than traditional stone-ground whole wheat flour, which is made from red wheat. Using whole grains provides more fiber and micronutrients such as iron, manganese, and zinc.1 Try substituting 50% of the flour the recipe calls for with white whole wheat to start. You'll never know the difference in these brownies.
4. Use oils over saturated fat sources. Many recipes call for butter, shortening, or coconut oil, which are all concentrated sources of saturated fat. For a heart healthier treat, try substituting plants oils high in polyunsaturated fat, such as canola, olive, or safflower oil, like this olive oil lemon cake.
5. Or skip the oil! Applesauce or other fruit/veggie purees can be used as a substitute if you want to try lower fat options, like these applesauce bars.
6. Try new mix-ins. Many additions to baking besides fruits provide extra nutrients: nuts and seeds such as walnuts, almonds, pistachios, sunflower seeds, chia seeds, and flax seeds are high in polyunsaturated fat and dark chocolate chips can add fiber, antioxidants, and several micronutrients such as iron, magnesium, and copper.2 These energy bites have both!
7. Experiment with reduced sugar. Many recipes, especially those that contain fruit, can be tweaked to have a little less added sugar, but still taste delicious. Major takeaways if you want to try reducing sugar can be found here. Want to get started? Try this yogurt bark!
While there are many ways to increase the nutrient density of your baked goods,it's important to remember that baking is always an experiment! Don't try to change too much at once: start with one or two of these tips and see what you and your family like. If the flavor change is leaving you unsatisfied, try out another technique! Remember, all desserts can be part of a healthy lifestyle when eaten mindfully.
Sources:
1. https://wholegrainscouncil.org/whole-grains-101/what-are-health-benefits/whole-grains-important-source-essential-nutrients
2. https://www.hsph.harvard.edu/nutritionsource/food-features/dark-chocolate/
3. Photo: https://pixabay.com/en/cupcakes-chocolate-dark-dessert-1452178/