Holiday Magic! Winter Flower Show and Light Garden
Opens Fri., Nov. 17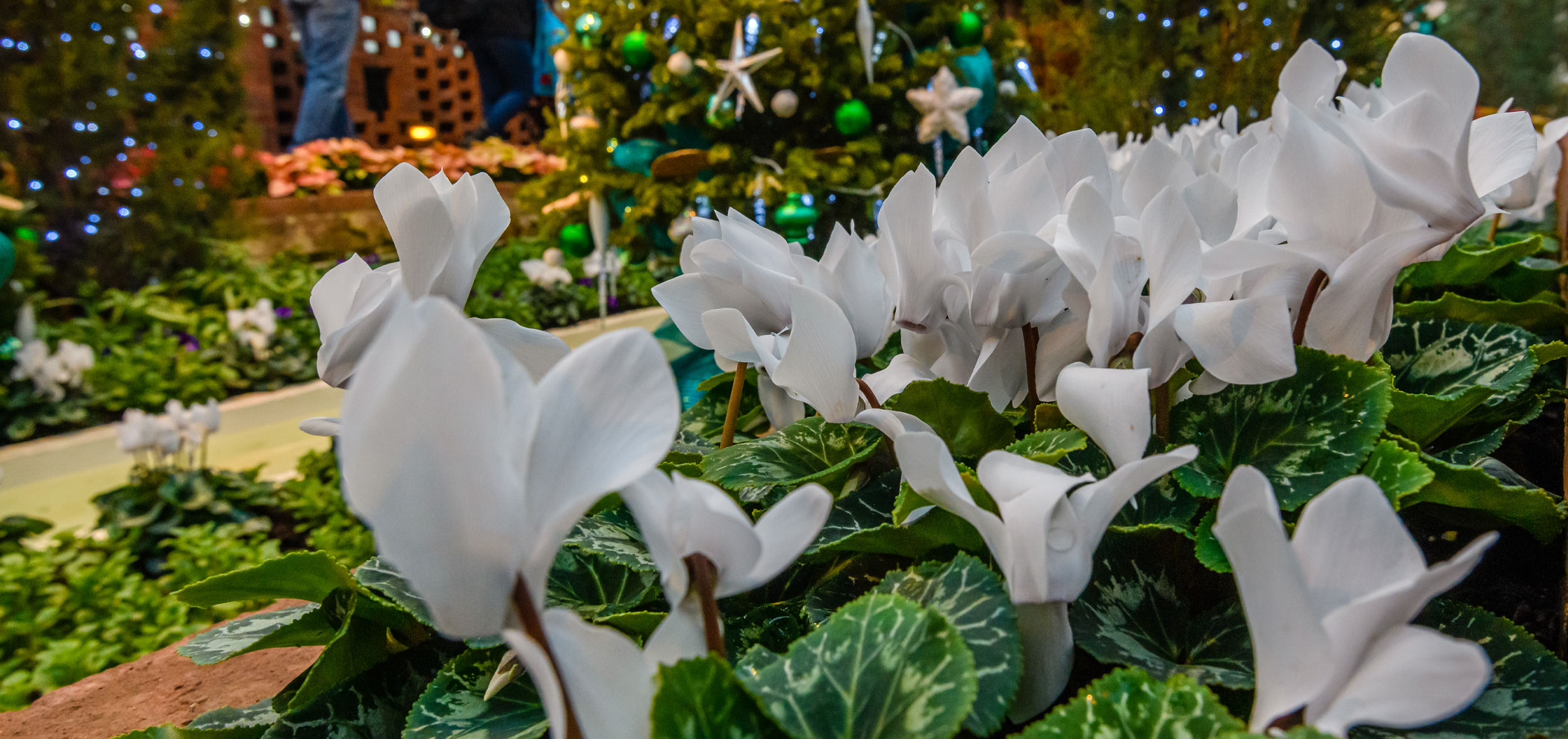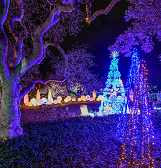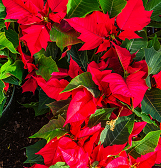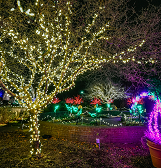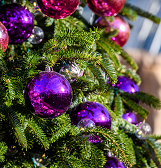 Pittsburgh's family holiday tradition is bigger, brighter and more breathtaking than ever!
"A dazzling display of color both inside and outside!"
– Pittsburgh City Paper
"See holiday lights in a new way!"
– Pittsburgh Post-Gazette
"Truly beautiful!"
– KDKA-TV
The holiday season isn't complete without a visit to Phipps, and on Fri., Nov. 17, Holiday Magic! Winter Flower Show and Light Garden will return to Phipps' glowing gardens. With a charming theme of "Season's Greenings," guests are sure to be captivated by the wonderful winter themes and lovely lights throughout. Phipps has pulled out all the stops for this year's Winter Flower Show with magnificent new displays featuring holiday trees adorned in jewel tones, exquisitely detailed props, and our signature floral delights, including amaryllis, orchids and 21 varieties of poinsettias. Plus, the beauty isn't just indoors: our celebrated Winter Light Garden, fills our Outdoor and Discovery Gardens with spectacular lights in vivid shades that will awe guests of all ages.
"Experience a winter wonderland of lights!"
– Observer–Reporter
"Celebrate the best time of the year at Phipps!"
– Pittsburgh Tribune-Review
"This must-see experience will be brighter than ever!"
– NEXTpittsburgh
New Features
Get ready to be dazzled by these new and exciting features:
a gorgeous greeting into the holiday season, with marvelous metallics, twinkling trees and fantastic flora;
a 7-foot tree decked out in warm white lights and striking jewel tones atop oversized gift boxes;
a flickering fireplace beside a topiary cat curled up on a succulent armchair;
a floral color scheme of light pink, blue and silver in planter boxes around a frosty tree comprised of dazzling LED orbs shining bright;
a Winter Solstice-inspired display brought to life with glowing ring frames rising above cut branches, fierce red and orange flora, and a 10' tall red anthurium tree;
whimsical gnomes constructed from dried plant material decorating a tree with berry garlands, mushrooms and pinecones;
spectacular LED fireworks glimmer over a sea of poinsettias in bold hues of pink, lime green, peach and blue;
a new "singing tree" in our Winter Light Garden that reacts to your caroling;
and much more.
The new Garden Railroad: Pennsylvania Through the Four Seasons display is on view, too, with mini recreations of the four seasons as experienced in Pennsylvania. Our Garden Railroad will honor our state with distinct features and landscapes!
---
Holiday Magic from the Air
Our new video gives you a bird's eye view of the tens of thousands of lights and countless trees, blooms and glowing panes of glass it takes to make Holiday Magic! come to life.
Bright Lights, Bright Future
Human and environmental health are connected. At Phipps, we are dedicated to showing that sustainable practices are good for people, good for the planet and making the world a more beautiful place.
All of the lights used in our Winter Flower Show and Winter Light Garden are energy-efficient LEDs
Since 2005, all of the electricity used at Phipps is renewable, some of which is produced on site.
Since 2010, all of the carbon dioxide emitted in order to heat our buildings has been offset.
From 2005 – 2016, Phipps reduced carbon emissions from heating, cooling and powering our buildings by 56% per square foot, which is double the Paris Climate Agreement target of 26 – 28% by 2025.
---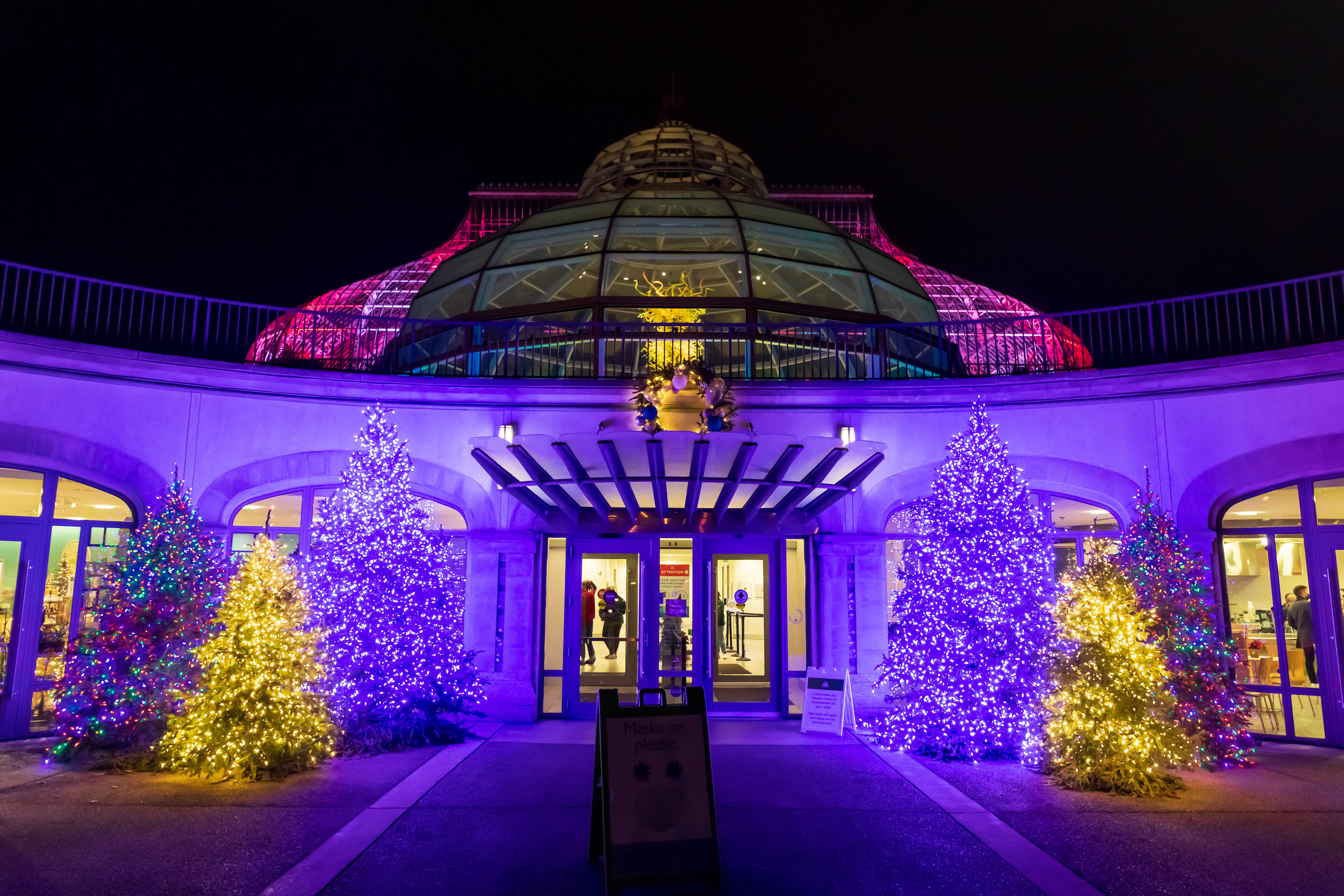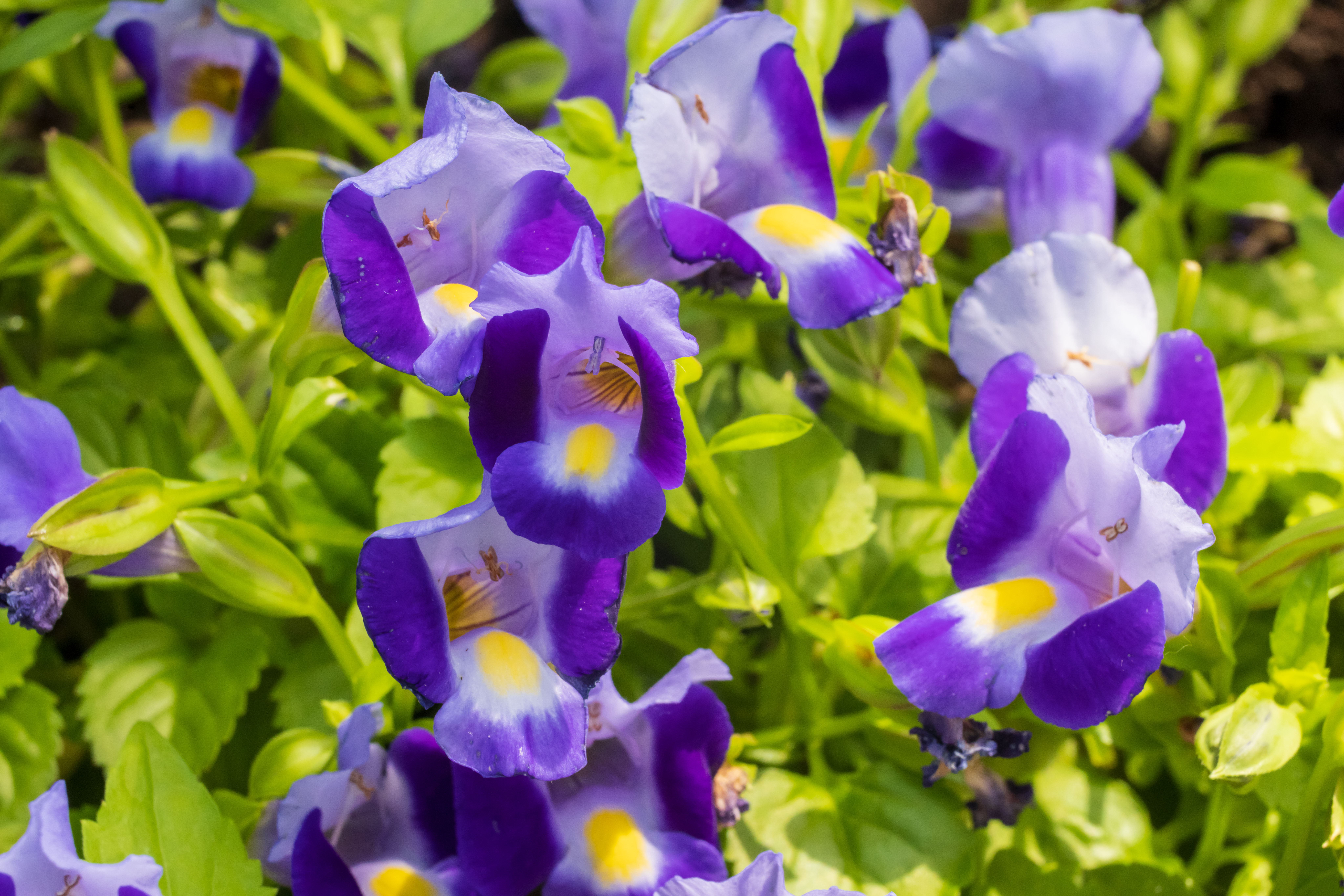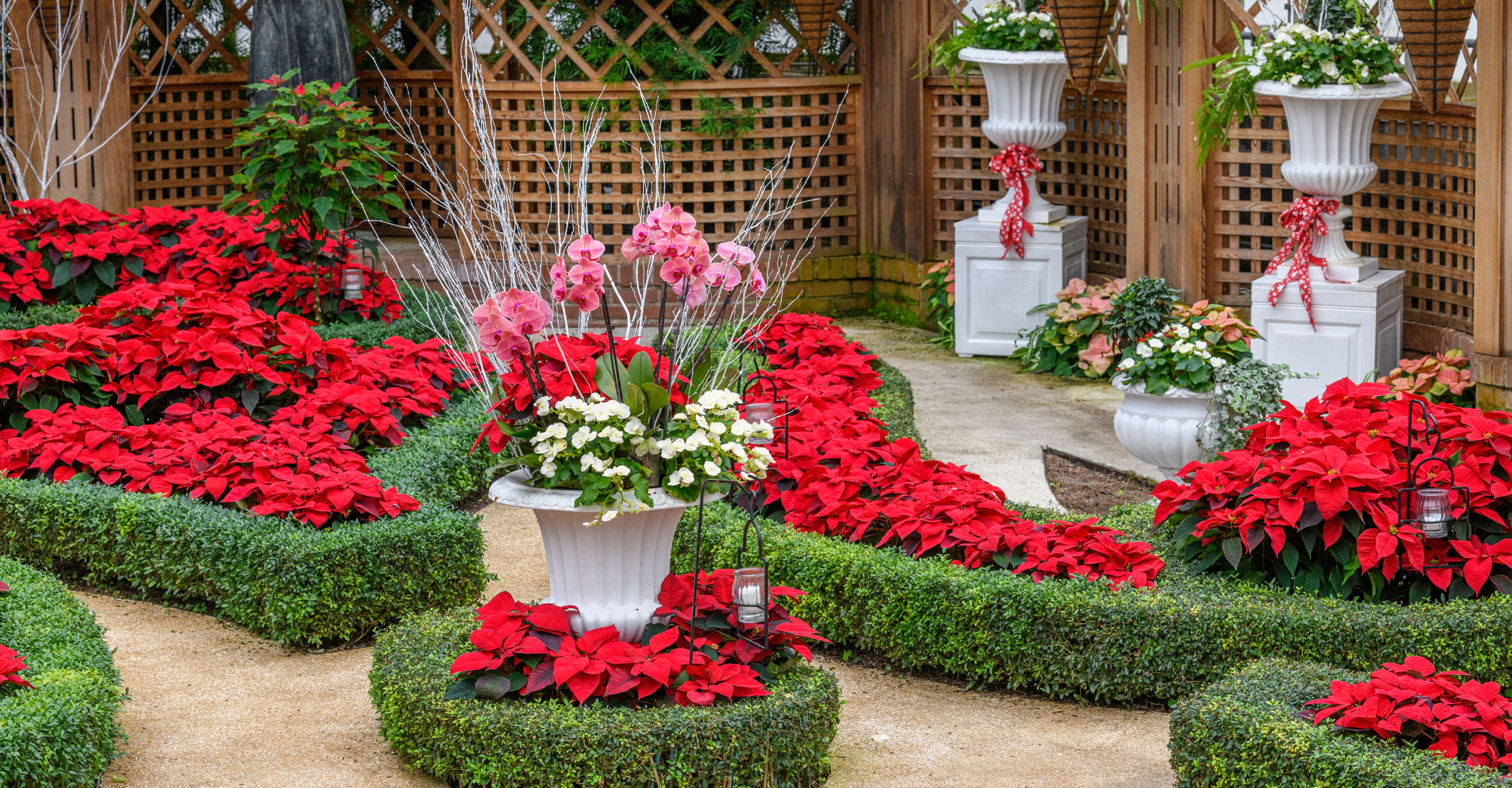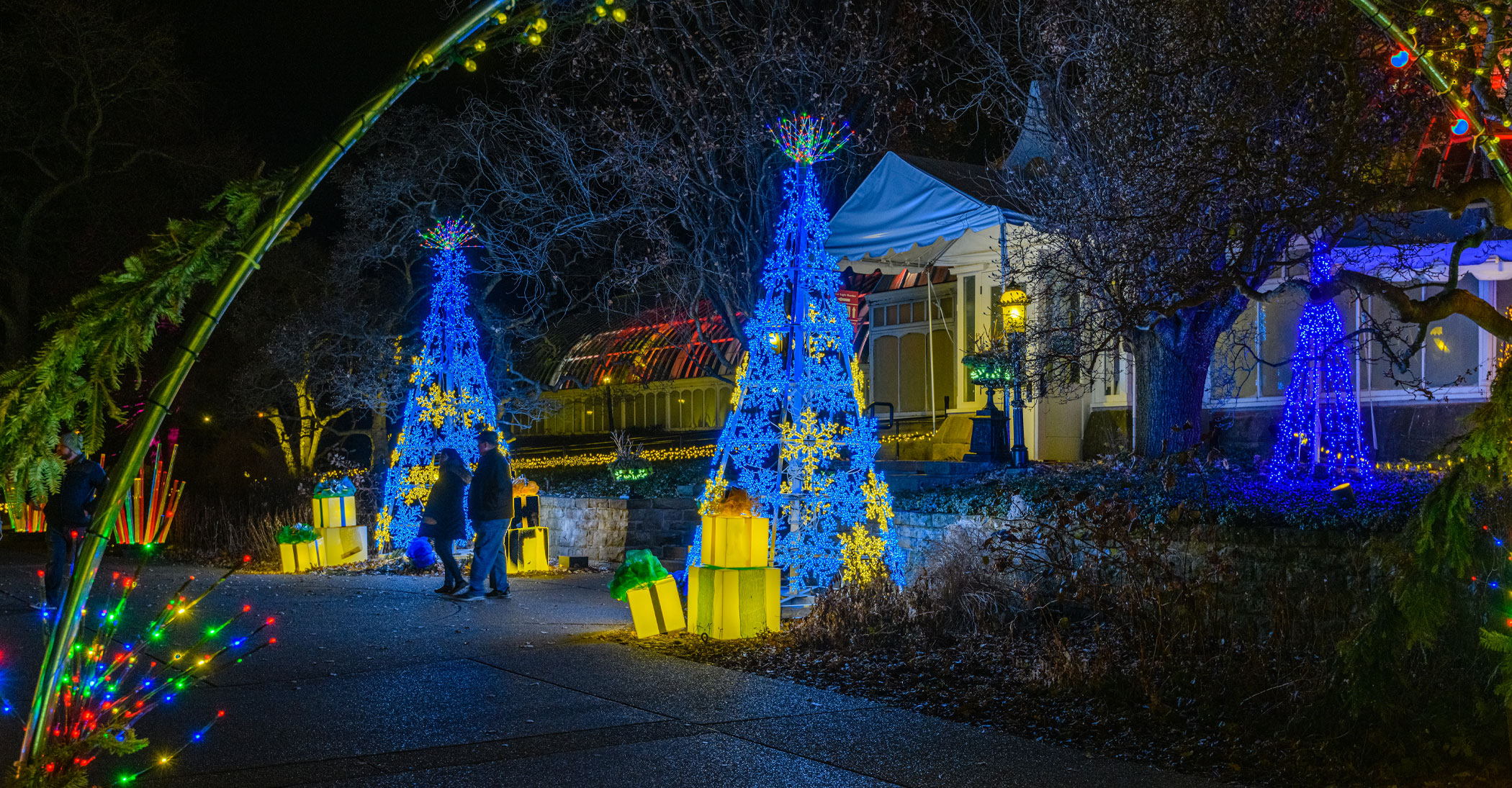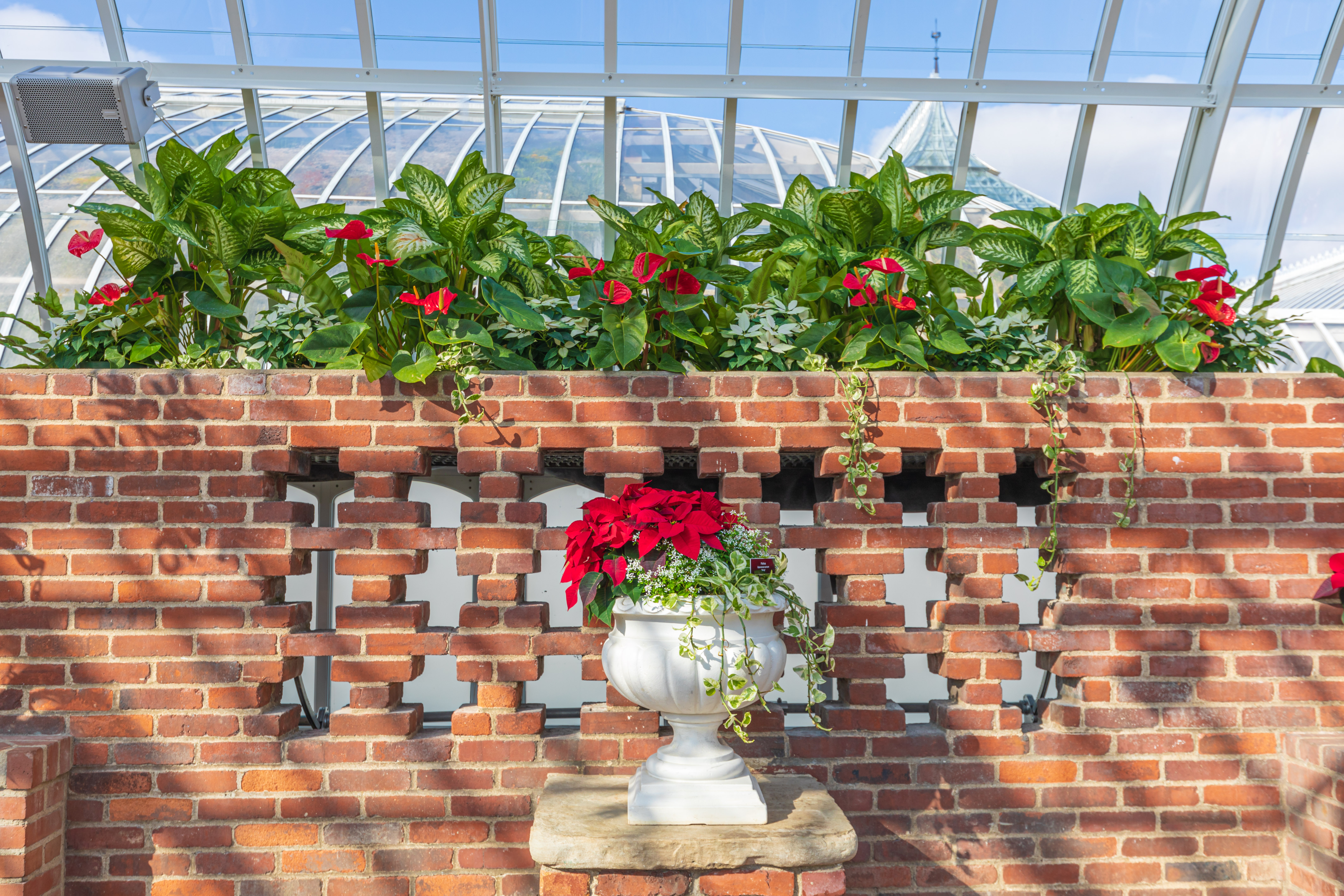 Hours of Operation
Holiday Magic! Winter Flower Show and Light Garden, designed by Associate Director of Exhibits Jordyn Melino along with Light Garden elements designed by Exhibit Assoicate Mary Lou Linton-Morningstar, runs Nov. 17 – Sun., Jan. 7. Daily hours and prices are forthcoming; stay tuned to this page for updates!
*Inclement Weather Advisory
Winter Light Garden (outdoor spaces) may be subject to temporary closures in the event of heavy rains or other inclement weather conditions.
Photos © Paul g. Wiegman, Annie O'Neill, Brian Cohen, Phil Johnson ll
More Events You'll Enjoy
See description for dates and times

Peruse our offerings for an exciting variety of fun and enriching programs on gardening, culinary arts and more to let your inspiration grow this season.

Mon., Nov. 20; 4:30, 6 and 7:15 p.m.

On Mon., Nov. 20, kick off the holiday season with two of Pittsburgh's most treasured traditions. Don't miss this one-night-only opportunity to enjoy the botanical delights of Phipps and vignettes from Pittsburgh Ballet Theatre's The Nutcracker on the very same night.

Thurs., Nov. 30; 6:30 – 7:30 p.m.

Join us for an exclusive virtual member event where you can create a uniquely beautiful centerpiece!