Homegrown: The Power of Community
Now Open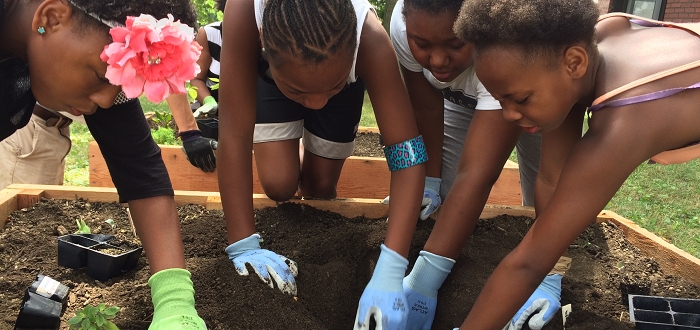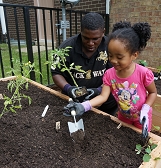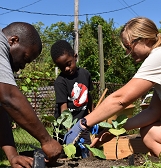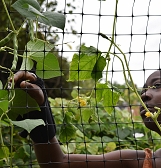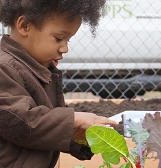 In the Center for Sustainable Landscapes Green Gallery, discover the impact of Phipps' edible garden program on the health of our region's families.
The Phipps Homegrown garden program has been installing raised-bed vegetable gardens in the Homewood area since 2013, expanding recently to Larimer, Lincoln-Lemington, Belmar, and East Hills. Since the program's start, Homegrown staff have installed 295 raised-bed gardens with residents in their backyards. Following an already strong sense of community, Homegrown has helped provide the tools and resources to residents who want to share their knowledge and produce with others in their neighborhood.
In this new photo exhibit, discover the work of Homegrown through the eyes of Phipps staff and get a glimpse at the many lives affected by this important program and the community that has developed in support of its efforts.
More Events You'll Enjoy
Fri., Oct. 25; 4 – 8 p.m.

Bring costumed kids for a boo-tanical bash as we offer a host of fun family activities and healthy snacks, all free with Phipps admission!

Saturdays; 11 a.m. – 3 p.m. Except as Noted

The revolutionary Nature Lab at Phipps is now open for you to discover. Drop in during our Saturday open hours and a graduate of our Learning for a Greener Future high school internship will show you around. No advance reservation is required.

Opens Sat., Oct. 19

Join us on a miniature journey through farms that impact our daily lives in our fun and family-friendly Garden Railroad.