Homegrown: The Power of Community
Now Open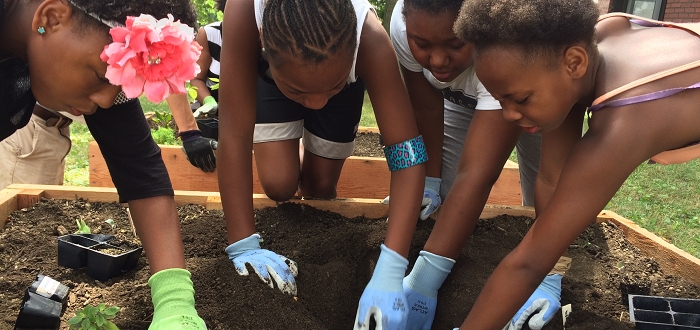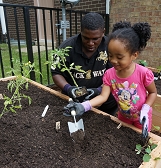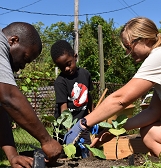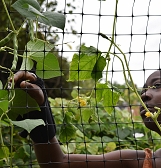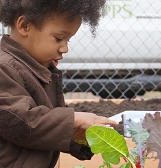 In the Center for Sustainable Landscapes Green Gallery, discover the impact of Phipps' edible garden program on the health of our region's families.
The Phipps Homegrown garden program has been installing raised-bed vegetable gardens in the Homewood area since 2013, expanding recently to Larimer, Lincoln-Lemington, Belmar, and East Hills. Since the program's start, Homegrown staff have installed 295 raised-bed gardens with residents in their backyards. Following an already strong sense of community, Homegrown has helped provide the tools and resources to residents who want to share their knowledge and produce with others in their neighborhood.
In this new photo exhibit, discover the work of Homegrown through the eyes of Phipps staff and get a glimpse at the many lives affected by this important program and the community that has developed in support of its efforts.
More Events You'll Enjoy
Free with Admission Mondays, Wednesdays and Fridays, Plus Additional Days As Available

Join us for one of our weekly scheduled Discovery Programs to engage our youngest visitors with the wonders of the natural world. All programs are free with admission and require no advance registration.

All Month in August

Phipps is dedicating August to our members with a month of fun exclusives. Join us for our Member Bring-a-Friend Days, Member Double Discount Days, Member Evening Tours and more!

Thurs., Oct. 10 and Sat., Nov. 2; See full listing for location and times

The 5-2-1-0 Speaker Series is an opportunity to network with community members, Phipps staff and professional guest speakers who will present their important work and share the latest recommendations for how to build healthy environments for the children they serve each day.