Magic Meets Music: Live Performance Nights
Select weeknights in December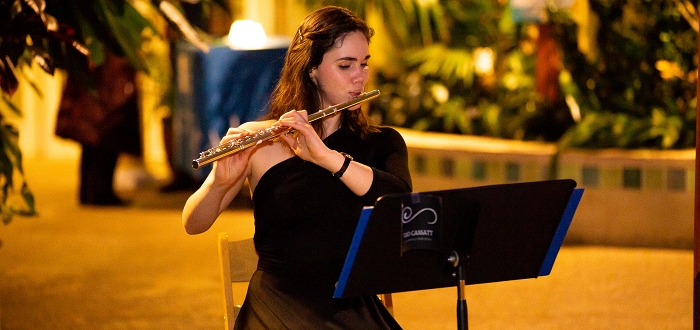 Holiday Magic! Timed Tickets On Sale Now
The most magical time of the year just around the corner with Phipps' Holiday Magic! Winter Flower Show and Light Garden, opening Fri., Nov. 29. Timed tickets are required in advance for all Holiday Magic! guests. Visit our ticketing page to book today.
Select weeknights, Holiday Magic! is made even more enchanting with live musical entertainment.
On select weeknights throughout Holiday Magic!, live musical entertainment lends a new dimension of splendor to your festive visit. From flutes and strings to brass and bands, there are tuneful treats for everyone to enjoy this year.
Performance Schedule Coming Soon
* Performances are made on a volunteer basis and the schedule is subject to change.
Photos © Paul g. Wiegman, Rachel Lovas
More Holiday Fun
Dec. 5 – 7; Thursday: 10 a.m. – 6 p.m.; Friday: 10 a.m. – 5 p.m..; Saturday: 10 a.m. – 3 p.m.

From the glasshouse to your house, we're offering a large selection of fresh holiday greens and boutique gifts for loved ones at Phipps Garden Center in Mellon Park. This event is free and open to the public!