Native Edible Plants: A Botanical Art Exhibit
Open Now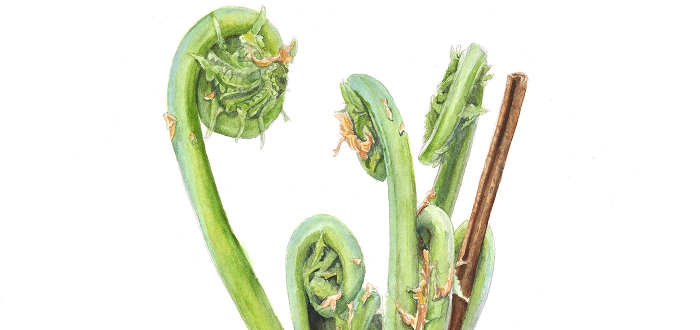 Discover our region's native edible plants through the lens of Phipps-trained botanical artists.
Be sure to stop by our Center for Sustainable Landscapes Green Gallery to see our latest botanical art exhibit, "Native Edible Plants." This exhibit is a collaboration between Phipps' Botanical Art and Illustration program and the Allegheny Highland Botanical Art Society, and features the work of Phipps students.
Featured Artists
Sharon Arffa
Marian Atkins
Gloria Blake
Raana Chughtai
Helen Coltellaro
Melissa Fabian
Anne Frederickson
Linda Hykes
Elsa Arce Kafka
Marguerite Matz
Rosemarie Mazza
Cynthia Byrne Margetts
Robin Menard
Jeanne Perrier
Mary Reefer
Trudy Rehbock
Ann Rosenthal
Beth Skwarecki
Betty Yee Yates
For more information about Phipps' Art and Illustration program and other adult education offerings, please visit the Classes and Programs page or call 412/441-4442, ext. 3925.
Header image illustration © Mary Reefer, Event photo illustration © Beth Skwarecki
More Events You'll Enjoy
Saturdays and Sundays; 1:30 p.m. except where noted

Grow your garden know-how by attending a free-with-admission class. From origami to African cuisine, local experts bring it all to you surrounded by the beauty of our gardens.

Mondays – Fridays, 11:30 a.m. – Close; Saturdays – Sundays All Day

Switch your home electricity to 100% green power while visiting our Tropical Forest Conservatory and you can receive a free Phipps membership!

Mondays, Wednesdays and Fridays, Plus Additional Days As Available

Join us for one of our weekly scheduled Discovery Programs to engage our youngest visitors with the wonders of the natural world. All programs are free with admission and require no advance registration.