Shaped by Nature: A Youth Art Exhibition
Open Now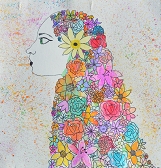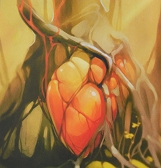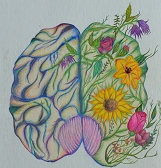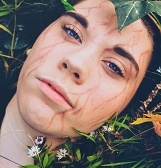 Humans and nature are increasingly thought of as separate from one another. However, humans are a part of nature and function within it. The first challenge of the 2018 – 2019 Fairchild Challenge environmental education competition at Phipps tasked middle and high school students with identifying some of the relationships between biological systems within our human bodies and the broader natural environment. Students selected two systems, then compared them in both a written essay and an artistic rendering. This challenge was designed through collaboration with Phipps' Artist in Residence, Ashley Cecil. Selected student artwork is featured in this exhibit.The results are now showcased in the Center for Sustainable Landscapes Green Gallery.
Featured Artists
Caden Ferita, Benjamin Hommel and Breanna Moorehead
Westinghouse Arts Academy Charter School
Colton Edwards, Trent Edwards and Isaac Hess
Westinghouse Arts Academy Charter School
Maya Weaver
Oakland Catholic High School
Candra Bair and Anna Coleman
Saltsburg Middle High School
Grace Antoncic
Oakland Catholic High School
Bryar Bieda and Raven Clawson-Marshall
Saltsburg Middle High School
Veronica Guerrini
St. Joseph High School
Mirae Choe and Venice Lin
North Allegheny Intermediate High School
Casey Seagriff
St. Joseph High School
Jonah Bruemmer, Grant Cunningham, Maxwell Kaufmann, Brendan Koroly and Garett Mann
Central Catholic High School
Elsie Carter and Madison Kapisac
Elizabeth Forward High School
Bri Girty
Shaler Area High School
This program is made possible by the generous support of the Grable Foundation and the Pennsylvania Education Improvement Tax Credit Program. The Fairchild Challenge was designed and initiated by Fairchild Tropical Botanic Garden in Coral Gables, Florida. Phipps is proud to serve as a satellite site for conservation-themed activities that engage youth across the globe.
Interactive Exhibit: It's ORGANic!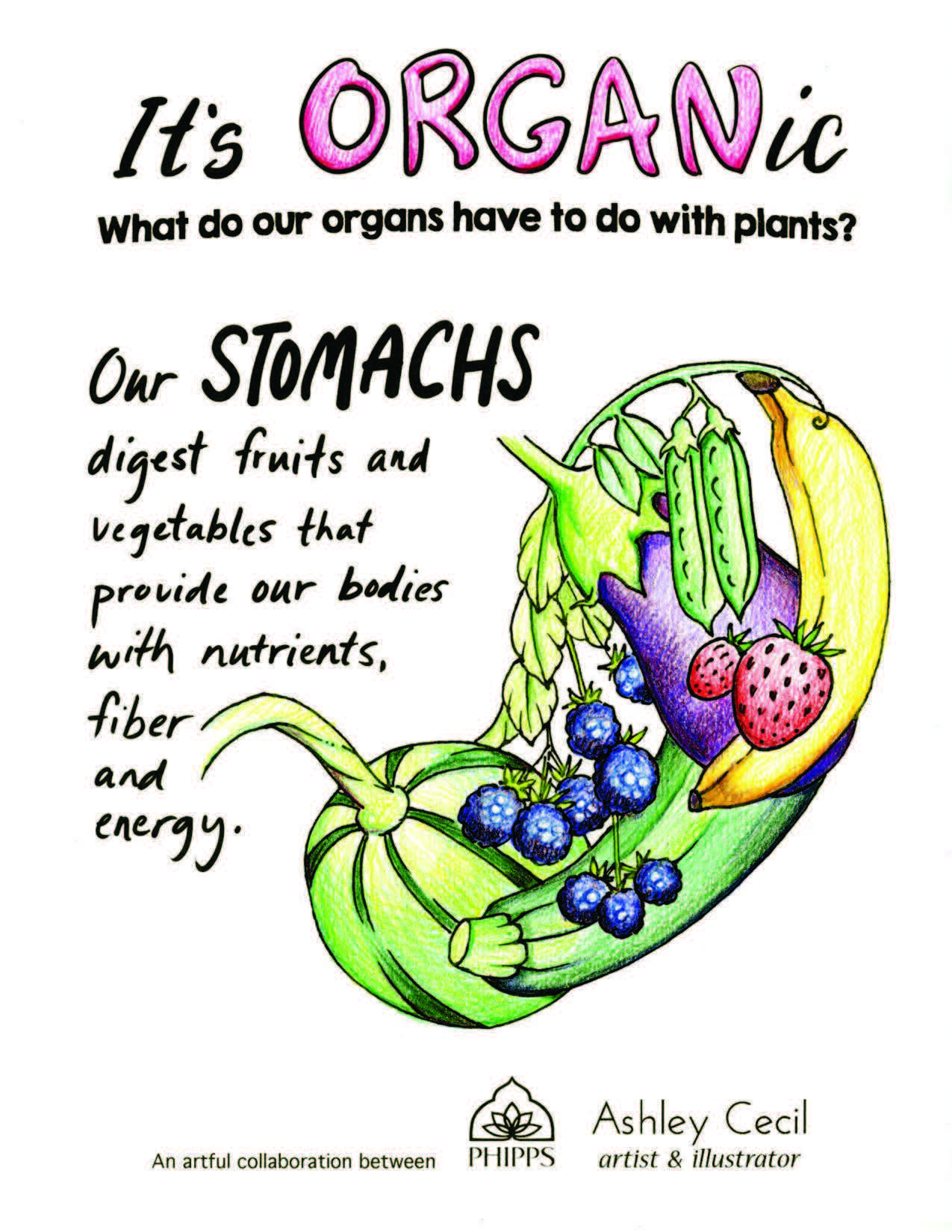 Adjacent to the Shaped by Nature Green Gallery Exhibit, be sure to check out It's ORGANic, an interactive mural exhibit. Phipps' Artist in Residence Ashley Cecil created a mural that illustrates the ways in which our human organs relate to plants, demonstrating connections we have to the natural world. Help complete the work by coloring it! You can also download coloring pages to enjoy at home by clicking the images below.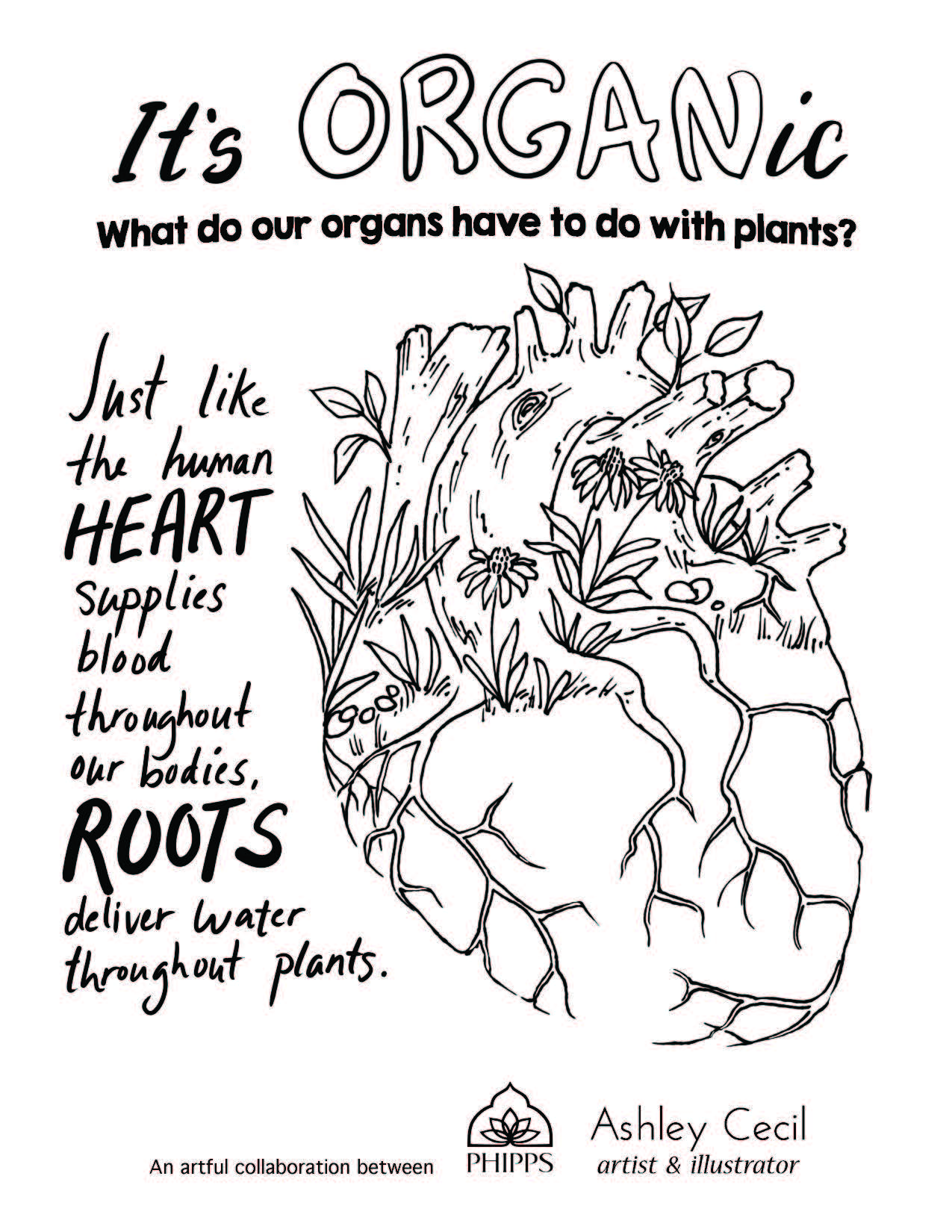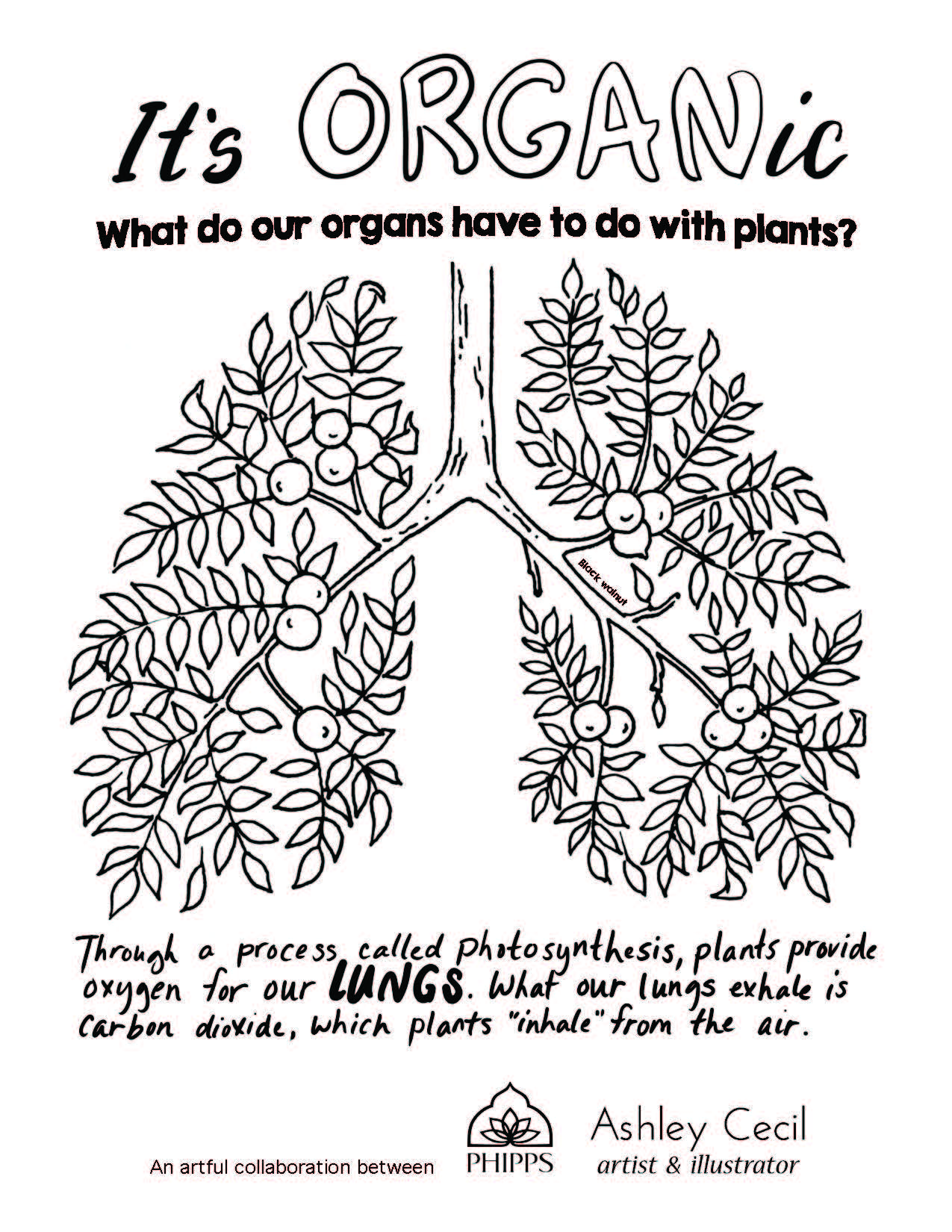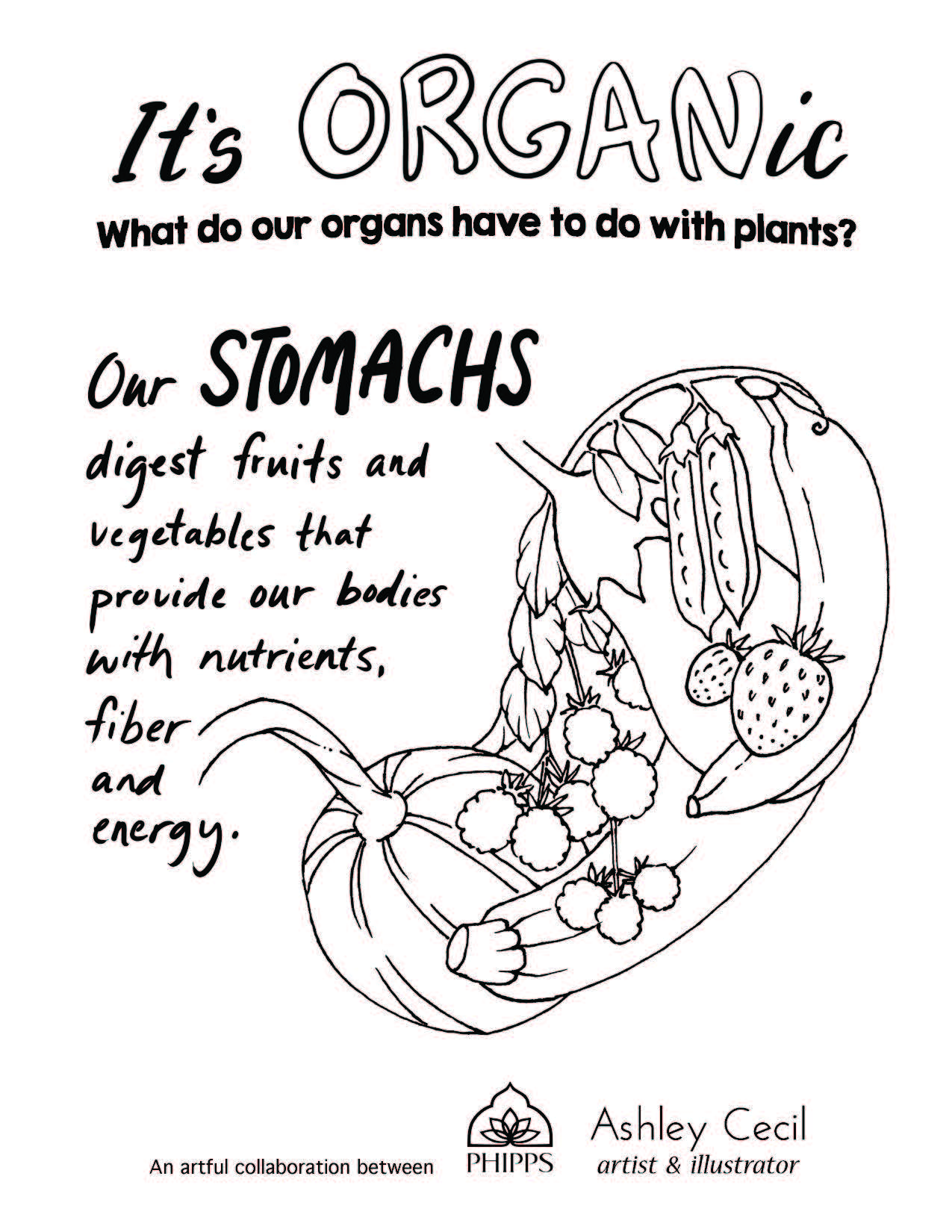 Shaped by Nature: A Youth Art Exhibition will remain open through Sun., April 7.
More Events You'll Enjoy
Mondays – Fridays, 11:30 a.m. – Close; Saturdays – Sundays All Day

Switch your home electricity to 100% green power while visiting our Tropical Forest Conservatory and you can receive a free Phipps membership!

Saturdays and Sundays; 1:30 p.m.

Join us each Saturday and Sunday in the Tropical Forest Conservatory for interactive demonstrations, activities and speakers that will deepen your connections to the beauty and wonders of nature, all free with admission!

Opens Fri., March 22

Inspired by her visits to Phipps, the kaleidoscopic collage work of Gemma Fletcher provides a colorful complement to Phipps' floral vibrance.