Nurturing Nature: Virtual Summer Camps
Explore our Nurturing Nature virtual summer camps for students in grades 7 – 12 and let us immerse your student in our incredible world. These unique programs touch on topics such as green buildings, technology and sustainability in fun, interactive ways. Upon registration, attendees will receive a link to participate in the virtual session.
STUDENTS GRADES 7 – 12
Thursdays | 1:30 – 2:30 p.m.
$35 MEMBERS | $40 NONMEMBERS (PRICE IS FOR ENTIRE SERIES)
Interested in a class that's already sold out? Email us to be placed on our waiting list.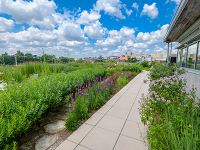 Nature in the City
June 10 | 1:30 – 2:30 p.m.
Learn about how biophilic cities are making connections between people and nature. Explore the wild animals that make their homes among skyscrapers and bridges. Discover ways that people can create access to green spaces in urban environments.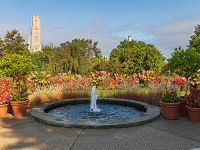 Botanic Garden Power
June 17 | 1:30 – 2:30 p.m.
Botanic gardens around the world are making strides in conservation. Learn about how these beautiful, plant-filled places are incorporating eco-friendly architecture, green technology and other innovative practices to protect the environment.
Sustainable Together
June 24 | 1:30 – 2:30 p.m.
Sustainability doesn't just look like recycling plastics and driving electric cars — there is so much more to it. Explore how topics like food and education equality have an impact on the health of our people and our planet. Learn about how helping your community can benefit the world. You hold the power to make a difference!
Photos © Phil Johnson II and Paul g. Wiegman