Virtual Environmental Film Series: Microplastic Madness
Fri., July 17; 8 P.M.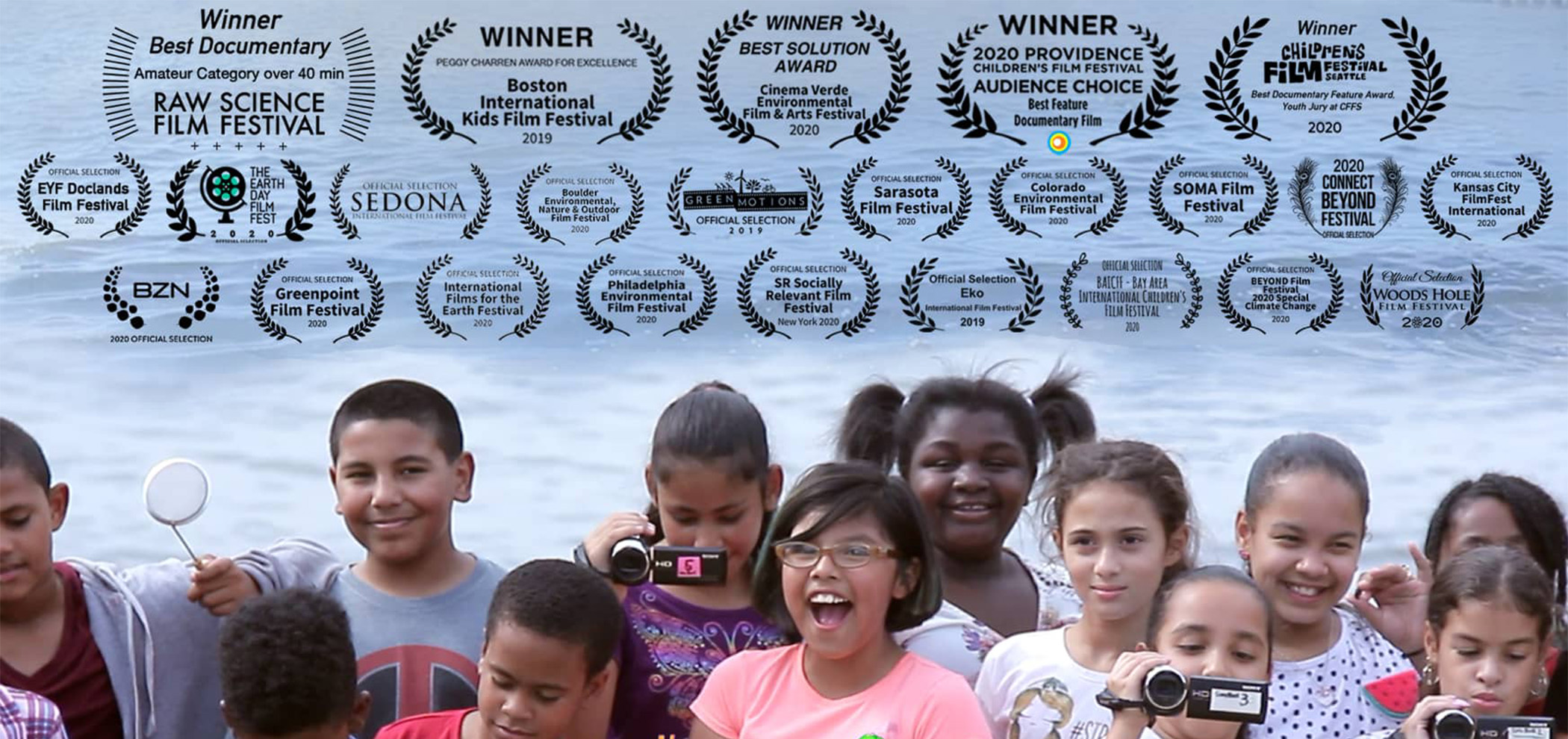 Join us monthly for an environmental film screening and discussion series.
Phipps' Environmental Film Series is an exciting monthly event inviting community members to come together to view environmental films and documentaries. Read on to learn what's coming next!
Join us for a virtual screening of Microplastic Madness followed by a virtual discussion with Fairchild Challenge participants on Fri., July 17 at 8 p.m. This film is suitable for children ages 10 and up. Please note that the film will only be available to view from 2 – 8 p.m. on Fri., July 17. By registering for this screening of Microplastic Madness, you agree not to duplicate, download, stream online or present live any part of the movie or to share, loan, or transfer the password to the film.
R.S.V.P. by Thurs., July 16 to receive the link to view the film and participate in the discussion. Microplastic Madness is the story of 56 fifth graders from P.S. 15 in Red Hook, Brooklyn - living on the frontline of the climate crisis - whose actions on plastic pollution morph into extraordinary leadership and scalable victories. With stop-motion animation, heartfelt kid commentary and interviews of experts and renowned scientists who are engaged in the most cutting edge research on the harmful effects of microplastics, this alarming, yet charming narrative, conveys an urgent message in user-friendly terms. These eleven year olds dive deep into the root causes of plastic pollution. Taking on the roles of citizen scientists and community advocates, they collect local data, lead community outreach and use their own local data to inform policy by testifying and rallying at City Hall. Then they turned their focus back to school, taking action in their cafeteria to eliminate all single-use plastic!
How to Attend
An R.S.V.P. is required to watch this film. Please register here by Thurs., July 16. You will receive a Zoom link to the discussion immediately after registering and you will receive a password-protected link to the film that you will be able to watch between 2 – 8 p.m. the same day.
Closed captioning for the post-film discussion is available upon request; please contact mwheeler-dubas@phipps.conservatory.org for details.
Watch the Trailer:
About the Speakers
After the film, join us for a discussion with local students who have completed plastics projects as a part of the Fairchild Challenge.
About the Series
Phipps' Environmental Film Series is an exciting monthly event inviting community members to come together to view environmental films and documentaries. Each viewing will be followed by a dynamic discussion with film producers, scientists and environmental advocates, enabling attendees to share thoughts, consider various viewpoints and hear the experts' perspectives. The series aims to raise awareness of our relationship with the natural environment, and to use film as a platform for conversation, education and positive change.
More Events You'll Enjoy
Virtual Exhibit Now Open

A dynamic exhibit at the Center for Sustainable Landscapes addresses the pressing environmental issues of our time and proposes a new way of thinking about how to solve them.

JUNE – AUGUST; SEE FULL SCHEDULE FOR DETAILS

Explore an all-new series of virtual programs for children ages 4 – 18 from the amazing child educators at Phipps. Topics include wildlife exploration, creative movement and a healthy family cooking series.

Open Now

In this series, photographer Donald M. Robinson highlights the ever-changing nature of light and wildlife found throughout Pennsylvania.