Chemicals of Emerging Concern in the Aquatic Environment: Effects on Fish
Vicki Blazer, Ph.D. | Research Fish Ecologist, U.S. Geological Survey
Watch This Presentation:
---
Vicki Blazer, Ph.D., research fish biologist with the United States Geological Survey, presented on diseased and intersex fish found in several waterways in the Northeastern U.S.
"Fish live and reproduce in habitats that humans also recreate in and get their drinking water and sometimes food from," Dr. Blazer said. "One of the complexities we have in determining effects of contaminant exposures in the aquatic environment is that there are literally thousands of chemicals getting into our water systems, and often we're not looking at the time when the most sensitive [fish] developmental periods occur." Dr. Blazer uses a suite of biological indicators, including necropsy-based, plasma, histopathological and molecular, to monitor fish in the wild, as opposed to modeling species in the lab.
In the Great Lakes region, tumors on fish have been used as indicators for "areas of concern." Recently, Dr. Blazer and collaborators found liver tumors in 8 percent and skin tumors in 15 percent of a 200 fish sample size collected from Sheboygan River. "Historically these tumors have been related to PAHs [polycyclic aromatic hydrocarbons]. But despite millions of dollars in restoration and removal of contaminated sediments, we're still seeing livers that look like that," Dr. Blazer said as she displayed a photo of the diseased fish liver. "Maybe we need to be thinking beyond PAHs."
Reproductive declines in yellow perch populations have been documented in some areas of Lake Michigan and urban tributaries of the Chesapeake Bay. In Lake Michigan, microscopic examination of the tissues in male perch revealed testicular cancer in 27 – 31 percent of males, depending on the time of the year. Conversely, in the Chesapeake tributaries the females were more affected, with abnormal egg production observed.
Following fish kills beginning in 2003 in the South Branch Potomac River and in 2004 in the Shenandoah River, Dr. Blazer discovered a high prevalence of intersex and plasma vitellogenin, the protein that produces nutrition during egg production, in the males. Additionally, bacterial and viral pathogens and multiple parasites were documented in these fish with no consistent pathogen identified. In the Susquehanna River beginning in 2005 similar findings were documented in young-of-year smallmouth bass.
"These fish are only two or three months old, and they are hammered with pathogens and parasites," Dr. Blazer said. "The whole concept of endocrine disruption affecting the immune system is something I think needs more attention."
Dr. Blazer has consistently found an association between the intersex of male fish and agricultural land use in the Potomac and Susquehanna watersheds. In the Pennsylvania river basins, she found as high as 100 percent intersex male fish in parts of the Susquehanna River.
Dr. Blazer, together with a team of researchers, is conducting a multi-year endocrine disruption study in the Chesapeake Bay, including monitoring levels of herbicides, hormones and phytoestrogens throughout the year. One of the more commonly detected contaminants is atrazine, a herbicide heavily used in the U.S. but banned in Europe. Atrazine levels peak at 700 nanograms per liter in 2015, and at 37,000 nanograms per liter in 2016 at one site.
"Now we can begin to look at adults that were spawned in 2015 versus the adults spawned in 2016 and evaluate their reproductive as well as immune system health."
---
Additional Resources: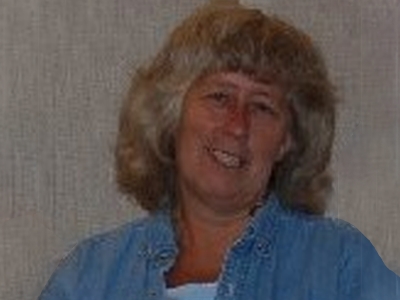 About the Speaker
Vicki received her PhD in Aquaculture, Fisheries and Pathology from University of Rhode Island. After completing a postdoctoral position at the University of Georgia Veterinary College, she joined the Cooperative Fish and Wildlife Research Unit at the School of Forest Resources as the Assistant Unit Leader. In 1992, Vicki moved to the US Geological Survey's National Fish Health Research Laboratory in Kearneysville, WV. She has done fish health research nationally and internationally, recently focusing on effects of emerging contaminants in the Chesapeake and Great Lakes watersheds. Vicki is an adjunct faculty member at West Virginia University and Penn State and directs graduate student research. She has coauthored over 150 publications, is active in the Fish Health Section of the American Fisheries Society, having served on numerous committees, President and editor of the Journal of Aquatic Animal Health. Vicki has won numerous awards including the AFS Snieszko Distinguished Service and Riverkeepers Protector of the Potomac.