Rivendale Farms
Christine Grady | General Manager, Rivendale Farms
Watch This Presentation:
---
Rivendale Farms is a diversified farm located approximately 20 miles outside the city of Pittsburgh. The farm specializes in dairy, but also produces crops, hens, flowers and bees. Rivendale Farms focuses not only on producing the best quality food for families, but also using best practices for sustainable farming. They believe that the comfort of the animal directly relates to the quality of milk and production, and thus allow their cows to have complete freedom of movement, from when to feed, where to lay down, and when to be milked. Despite being a small farm, Rivendale is at the forefront of agricultural technology. Along with using revolutionary robotic milkers, they are also collaborating with Carnegie Mellon University students on the creation of a robot that will monitor crops and collect data on what could damage them. This robot will also be able to detect what is a weed and what is a plant, an important distinction for the future of mass crop production. Rivendale Farms' work has paid off tremendously. Recently, they have signed contracts with the chefs for the Pittsburgh Steelers and Pirates' to use their products in their facilities. This is a major breakthrough for sustainable farming and a model that can be widely implemented.
---
Additional Resources: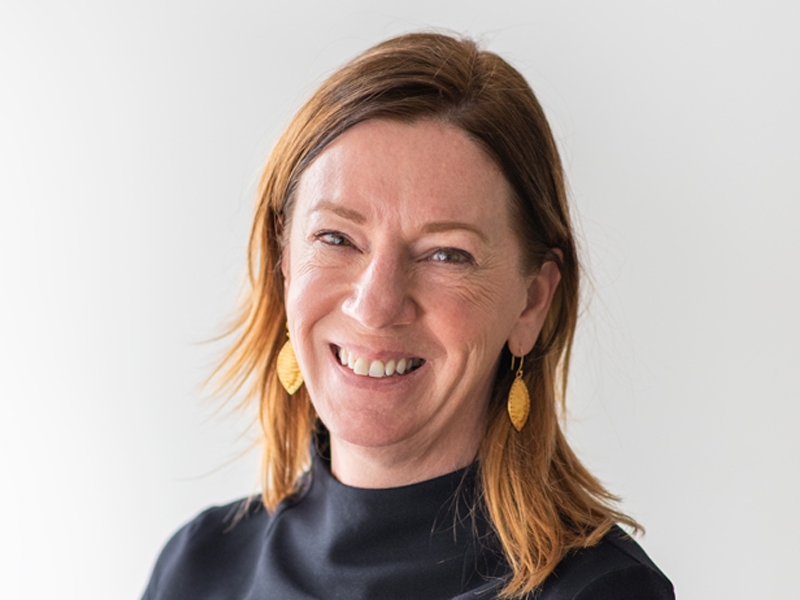 About the Speaker
Christine Grady is the general manager of Rivendale Farms. Rivendale Farms sits on 175 acres in Washington County, approximately 20 miles from Pittsburgh. Founded by Thomas Tull in 2015, it is a diversified farm which includes dairy operations, vegetable production, a flock of laying hens, honey bees and maple. Rivendale focuses on bringing together sustainable farming practices and technological innovation to create the highest quality products possible. With some of the best Jersey cows in the world, the dairy operations include a production barn managed with robots, and a breeding program that works with breeders all over the world. Rivendale's customers include many of the finest restaurants and hotels in Pittsburgh, the Pirates and PNC Park and the Steelers. The farm is now entering its second full year of production.