Let's Move Pittsburgh Walk and Talk
Let's Move Pittsburgh, a health and wellness program of Phipps Conservatory and Botanical Gardens, is pleased to present the new Walk and Talk summer series. Our mission is to provide families the opportunity to have conversations with multidisciplinary professionals, such as pediatricians, dietitians and ecologists, while walking the beautiful paths of Schenley Park.
After enjoying a nutritious morning snack in Phipps' Botany Hall Kitchen, you and your family will be invited to explore the biodiversity of our city's forest, learn about the healthy principles, and have the opportunity to ask questions to children's health experts.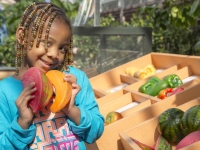 Growing Healthy Bodies
Tues., July 9; 9:30 – 10:30 a.m.
Learn about the benefits of eating whole, plant-based foods with local pediatrician and co-founder of One World Eating Dr. Keith Somers. Eating fresh produce is even more fun when you grow it yourself! Families will be able to take home herb seedlings to start a garden of their own.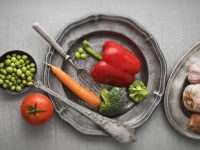 Eating the Rainbow
Tues., July 16; 9:30 – 10:30 a.m.
From protecting eyesight to boosting brain health, learn about the power of phytonutrients from Phipps' Registered Dietitian Maris Altieri and Phipps' teen interns. In this session, we will review fruit and vegetable intake, discuss the unique health benefits of different colored produce, and talk about techniques to add more variety to your family's plate.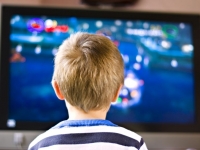 Building a Greener Mind
Tues., July 23; 9:30 – 10:30 a.m.
American adults spend half of their waking hours looking at screens, but the drama and wonder of our natural world around us is better than any TV show or video game. Phipps' Maria Wheeler-Dubas, Ph. D. and Catalina Hoyos, M.D. from CCP-Gil Pediatrics will discuss the important role nature and physical activity has on our emotional health and explore some of our local biodiversity in the process!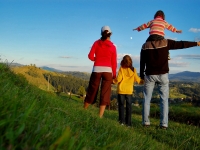 Parks Rx
Tues., July 30; 9:30 – 10:30 a.m.
Connecting to nature is good for your body and mind. Let's use our senses on a walk in the woods! Kathryn Hunninen of Pittsburgh Parks Conservatory will lead this nature exploration through activities that engage all of our senses. Participants will also receive information from about the benefits of spending time in nature and resources for connecting to nature in parks around Pittsburgh.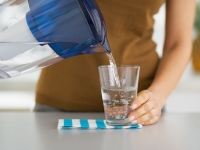 The World of Water
Tues., Aug. 6; 9:30 – 10:30 a.m.
Water is essential for all life, but do you know how much you should be drinking in a day? Phipps' science education team will explore the different sources of water found in our local ecosystem, while learning about the benefits water has for our mind and body. Families will be able to take home water bottles and infused water recipes.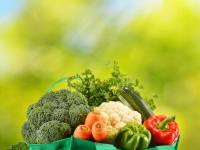 Raising Plant-Based Eaters
Tues., Aug. 13; 9:30 – 10:30 a.m.
Can my children get the nutrients they need through a vegetarian diet? Whole food, plant-based eating is becoming a popular trend and it can be hard to know what is fact and what is fad. Local pediatrician and co-founder of One World Eating Dr. Keith Somers will explain the foundations of vegetarian eating for the whole family.