Phipps Conservatory Offers Stress-Free Pop-Up Weddings, Back by Popular Demand
For Immediate Release: Mon., Feb. 24

Contact: Joe Reed | Director of Marketing and Communications
412-622-6915, ext. 3801 | jreed@phipps.conservatory.org
Phipps Conservatory Offers Stress-Free Pop-Up Weddings, Back by Popular Demand
Couples Can Tie the Knot in One Effortless, All-Inclusive Ceremony Set Against Phipps' Spectacular Backdrop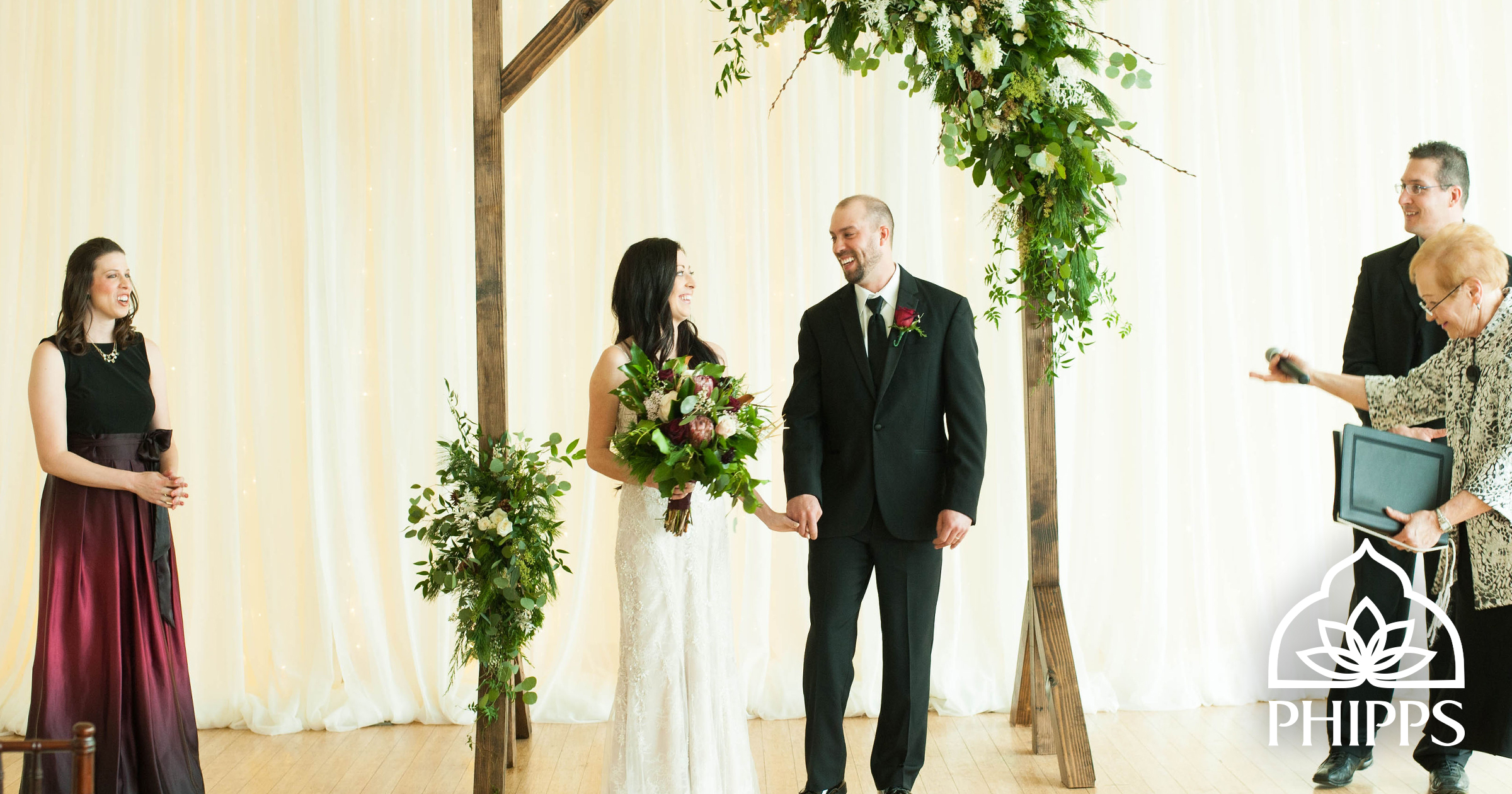 Pittsburgh, PA — On Sun., March 29, Phipps Conservatory and Botanical Gardens' Special Events Hall will transform into a dreamy space to host a limited amount of Pop-Up Weddings. Couples can book hour-and-a-half time slots that include all of the day's details — from a photographer to a florist and everything in between. For the low rate of $3,500, Phipps staff will take the stress out of wedding planning, providing a beautiful experience couples are sure to remember forever!
The Pop-Up Wedding package includes:
A dreamily decorated Special Events Hall providing the perfect backdrop for the couple's special day
100 edited photos from Golden Orchid Photography (more photos can be added for an additional cost)
Personalized playlist and bridal procession song from Pianist Carla McKrell
Cake and dessert display from Bethel Bakery
Bouquet and boutonniere from Blossoms by Jillian (more flowers can be added at an additional cost)
A ceremony performed by Officiant Sandra Monahan
Complementary valet parking
In addition, all guests will receive tickets to experience Phipps' spectacular Spring Flower Show: Canopy of Color on the day of the ceremony. Champagne is available for an additional fee.
This offer is available for a limited time only and is subject to availability. Each ceremony is limited to an hour-and-a-half and has a maximum capacity of 20 guests. It is recommended that couples schedule an appointment to view the space.
Book your Pop-Up Wedding today by contacting Phipps' events team at eventsales@phipps.conservatory.org or 412-315-0685.
For more information, visit phipps.conservatory.org.
###
About Phipps: Founded in 1893, Phipps Conservatory and Botanical Gardens in Pittsburgh, PA is a globally recognized green leader with a mission to inspire and educate all with the beauty and importance of plants; to advance sustainability and promote human and environmental well-being through action and research; and to celebrate its historic glasshouse. Encompassing 15 acres including a historic 14-room glasshouse, 23 distinct indoor and outdoor gardens and industry-leading sustainable architecture and operations, Phipps attracts more than half a million visitors annually from around the world. Learn more at phipps.conservatory.org.
Watch TEDx: What We Can Learn From an Old Glasshouse: A look at the evolving way we connect people to nature at Phipps, demonstrate how human and environmental health are inextricably connected, and show that to age gracefully, we must continually reinvent ourselves to evolve with the rest of the world.