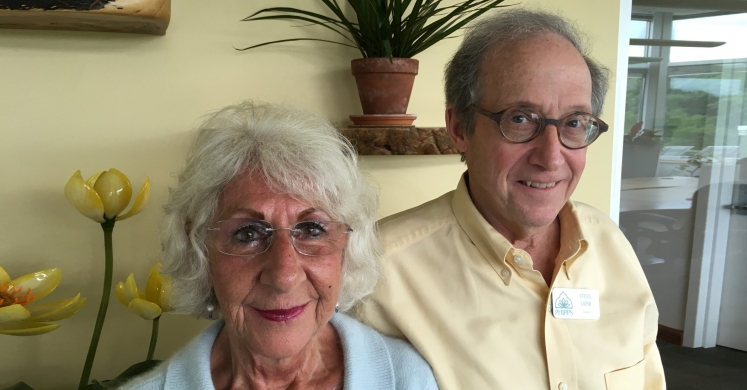 Volunteer Spotlight: Steve and Carmen Sapir
Phipps is well-known for our beautiful gardens, seasonal flower shows, pioneering sustainability initiatives, informative educational programs and community outreach. None of our work, however, would be possible without the knowledge and dedication of our volunteers. In this series of profiles, we meet some of the people who give their time to make Phipps possible.
Husband and wife Steve and Carmen Sapir share a love for Phipps that has kept them volunteering for nearly six years.
"I think this is the jewel of the city," said Carmen, who works as a greeter in the Welcome Center every Thursday morning. "If I had only one place to take people, it would be Phipps. It has something for everyone." Carmen recently completed docent training and is looking forward to giving Conservatory tours. She has given BETA tours and enjoys meeting visitors from all over the world.
Steve, who serves as a stationary docent in the Tropical Forest twice a week, loves teaching and interacting with visitors. "The public that comes in, whether they be 85 or 5, they're wide-eyed, they want to learn, they want to know and they want interaction."
Steve and Carmen also value the employees and fellow volunteers at Phipps. "The employees at Phipps make me feel welcome and needed," said Steve. Carmen added that the other volunteers have enriched their lives. "You get so much more than you give to this place," she said.
The couple, who live in Monroeville, also volunteer at Red, Ripe and Roasted, Phipps' annual tomato and garlic festival. They began their relationship with Phipps after Steve retired from a finance career, having worked at 12 companies in the Pittsburgh area. Steve also volunteers at the Carnegie Museum, visiting patients at Children's Hospital to talk about dinosaurs.