Companion Plants: A Youth Art Exhibition
Open Now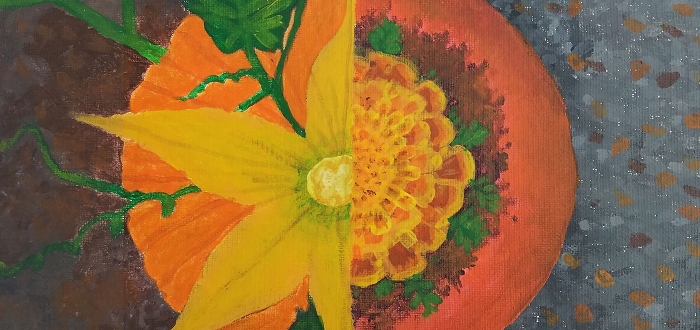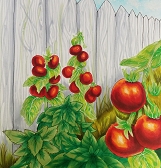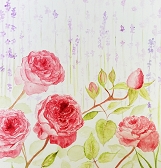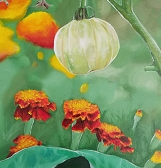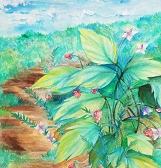 Companion plants support the growth of other plants in many ways, from creating shade and attracting beneficial insects to deterring pests and improving soil nutrients. As part of the Fairchild Challenge environmental education competition at Phipps, we asked regional high school students to research the inner workings of beneficial companion plant relationships and create works of art depicting these important relationships. The amazing images that resulted are now showcased in the Center for Sustainable Landscapes Green Gallery. The artwork displayed represents only some of the many entries Phipps received this year. The artists are currently in grades ranging from nine to 12 and represent diverse interests, abilities, talents and backgrounds.
Special thanks go to the teachers that promote and coordinate the challenges in their schools. The Fairchild Challenge at Phipps is made possible through the generous support of The Grable Foundation and Pennsylvania's Education Improvement Tax Credit Program. The Fairchild Challenge was designed and initiated by Fairchild Tropical Botanic Garden in Coral Gables, Florida. Phipps is proud to serve as a satellite site for conservation-themed activities that engage youth across the globe.
Credits: "Watermelon and Marigold," Elizabeth Ahlborn, grade 10, A. W. Beattie Career Center; "Pumpkin and Marigold," Rozzalyn Monnin, grade 11, North Allegheny Senior High School, Special Merit (Creativity); "Basil and Tomato," Zoe Smith, grade 9 (artist), Sabrina Catalano, grade 12 (researcher) and Kate Polechko, grade 11 (researcher), Penn-Trafford High School, Second Place; "English Lavender and Roses," Isabel Horgan, grade 11, Saint Joseph High School, First Place; "Tomato and Marigold," Savannah Luhrman, grade 11, Pine-Richland High School, Third Place; "Thyme and Strawberry," Adrienne Abel, grade 12, Shaler Area High School
More Events You'll Enjoy
Fridays, April 21 and 28 only

Friday evenings, we're reinventing date night as our award-winning Café Phipps transforms into a gourmet restaurant. A delicious four-course meal provides the perfect prelude to a romantic stroll through the moonlit conservatory.

Open Daily Until 11 p.m. through Sun., Nov. 5

Experience the must-see show that critics are calling "breathtaking" and "out of this world," where glass sculptures mesmerize — from a striking Venus fly trap to stunning orchids up to 14 feet tall.

Sun., April 30; 9:30 a.m. – 5 p.m.

Get ready for a day of healthy fun and a special admission discount at UPMC Health Plan's member appreciation event. With the help of Let's Move Pittsburgh, UPMC Health Plan and Phipps, guests will delight in a day of games, cooking demos, crafts, healthy tips and more.