Select Sundays; 1:30 – 3:30 p.m.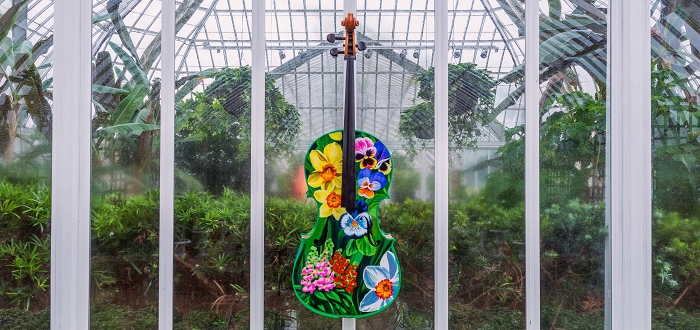 Enjoy a tuneful stroll through the gardens of Phipps with live music performances on select Sundays.
Phipps is proud to present live musicians on select Sundays (and other occasional dates as noted) from 1:30 – 3:30 p.m., giving you a unique opportunity to experience the visual beauty of the gardens enhanced by the magic of melody. Enjoy a relaxing meal at Café Phipps, stroll through the glasshouse rooms, and make your way to Palm Court to enjoy the enchanting live performances, featuring the following artists:
Tara Yaney | Johnstown and Westmoreland Symphonies
Sun., June 3
Penn Trafford Community Flute Choir
Sun., July 29
More Events You'll Enjoy
Mondays, Wednesdays, Thursdays and Fridays, Plus Additional Days As Available

Join us for one of our weekly scheduled Discovery Programs to engage our youngest visitors with the wonders of the natural world. All programs are free with admission and require no advance registration.

Saturdays and Sundays; 1:30 p.m.

Grow your garden know-how by attending a free-with-admission class. From bouquets to East African palm weaving and birds to vermicomposting, local experts bring it all to you surrounded by the beauty of our gardens.