Landscape and Garden Design Certificate
The objective of the Landscape and Garden Design certificate program is to prepare the student to apply the basic design principles and techniques in order to create aesthetically pleasing, environmentally responsible landscapes. Utilizing graphic skills and plant knowledge, students will work through the design process to develop a finished presentation. A series of electives will further enhance the student's understanding of sustainable practices that help protect soil health, water resources, air quality and land usage. This certificate is designed to be completed in one year and begins in January and ends in December. It is possible to complete this program in one year, depending on your choice of electives and availability to attend classes when offered. It can, however, be completed over a longer period of time. All core classes will be offered annually while electives will change; see the website for up-to-date information.
A certificate in Landscape and Garden Design from Phipps Conservatory will give you the background and hands on experience necessary for designing gardens and small-scale business and residential landscapes. After completing the program you will confidently be able to draft a design to be used for garden implementation. Many of our students are land care providers seeking professional development or Master Gardeners and homeowners looking to deepen their knowledge and understanding of landscape design practices. Our qualified instructors will help you meet your goals as they lead you through a capstone project and guide you toward the receipt of a certificate.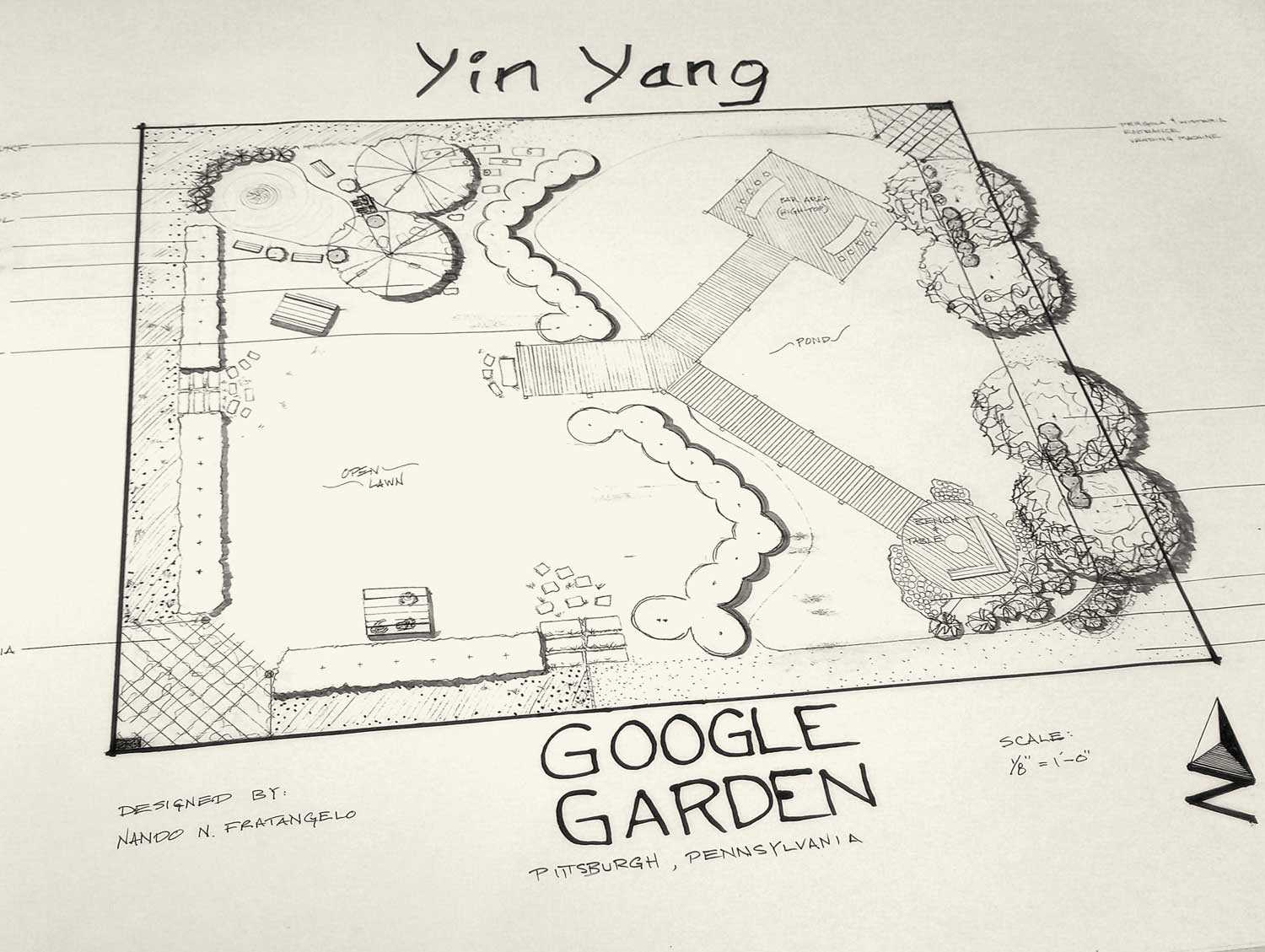 Garden Design Certificate Requirements
To receive a certificate, students must satisfactorily complete the eight core courses. An additional 20 hours of electives must be completed to qualify for a Certificate in Landscape and Garden Design.
Core Classes
Hardscape in Design
Landscape Design I: Landscape Graphics
Landscape Design II: The Design Process
Landscape Design III: Principles of Design
Landscape Design IV: Design Development
Landscape Design V: Capstone Project
Sustainable Landscape Plants
Sustainable Gardening Principles and Practices
Electives
Electives include various gardening and design classes which allow students to explore diverse topics and enhance their overall learning. At least 20 hours are required to complete a certificate in Landscape and Garden Design. Several electives will be offered each semester and will change year to year. Check the website for updates and class descriptions.
Capstone Project
The Landscape and Garden Design certificate program culminates with a capstone project that will showcase your learning and highlight your ability to complete a design.
Outside Credits
Applying outside University and Design Credits: If you have recently attended a university course or other which you think could be applied to credits in an existing core course, please contact the Adult Education Administrative Assistant at ext. 412-441-4442, ext. 3925.
Successful completion of Phipps Sustainable Landcare Accreditation training will count toward the Sustainable Gardening Principles and Practices Course as well as 10 elective credits.
Successful completion of Phipps Master Gardener training will count toward the Sustainable Gardening Principles and Practices course as well as 15 elective credits.
---
Instructor Bios
Joshua Beblo
Joshua holds a Master of Landscape Architecture from The Pennsylvania State University and a Master of Education from Duquesne University. He is an adjunct professor at Penn State University, and teaches courses on design and professional practice in the landscape architecture program.
Kosta Bounos
Kosta is a graduate from the Penn State University with a master's degree in agricultural education and a bachelor's degree in landscape contracting with a minor in horticulture. He has almost 30 years experience in the landscape industry, owned an organic farm, and has taught horticulture at various schools. Kosta is a Phipps Sustainable Landcare Professional. Currently, he is the owner of Green Creations Landscape Services LLC where he and his team focus on sustainable design and land care.
Meg Graham
Meg is the owner of May Apple Ecological Gardening and Design. She has a background in fine art and farming, having graduated from CMU and worked for Healtcrest Urban Farm and Cutting Root Apothecary. She also has a background in horticulture and gardening, earning a Certificate in Horticulture from Phipps, working as a gardener for the High Line Park in NYC and co-owning Dirt Landscaping Collective for many years before beginning her own business, May Apple Ecological Gardening and Design. Meg is a Phipps Sustainable Landcare Accredited Professional. She does garden design, installation, and fosters the creation and preservation of natural and built spaces in diverse environments both in the city and outlying areas.
Acadia Klain
Acadia is a practicing architect specializing in sustainability and Passive House design. She attended Carnegie Mellon University, graduating with a Bachelor of Architecture degree and a Landscape Studies Certificate from Chatham College.
Michele Frey McCann
Michele is a Pennsylvania Registered Landscape Architect with over 37 years of professional experience. In addition, she has served as an adjunct faculty member for both Chatham University's Masters of Landscape Architecture program and CCAC's Landscape Design program. She continues to teach adult education classes for Phipps and Penn State. Michele has extensive botanic garden design experience through her work at Longwood Gardens and Phipps. Currently, Michele is Vice President, Construction for a Pittsburgh based company.
Designs by Sam Costa and Nando Fratangelo