Youth Climate Advocacy Committee
Phipps Conservatory and Botanical Gardens is pleased to offer a youth-led climate advocacy program for highly motivated high school and college-age youth who are passionate about climate change and environmental justice. Youth on the committee develop and implement environment-related projects of their choice within the Pittsburgh community. Committee members also meet and work with other passionate youth, build leadership and project planning skills, learn about environmental and climate justice, and delve deeper into their favorite environmental topics. The program also offers opportunities to learn from experts in the diverse fields of sustainability, environmental and climate sciences.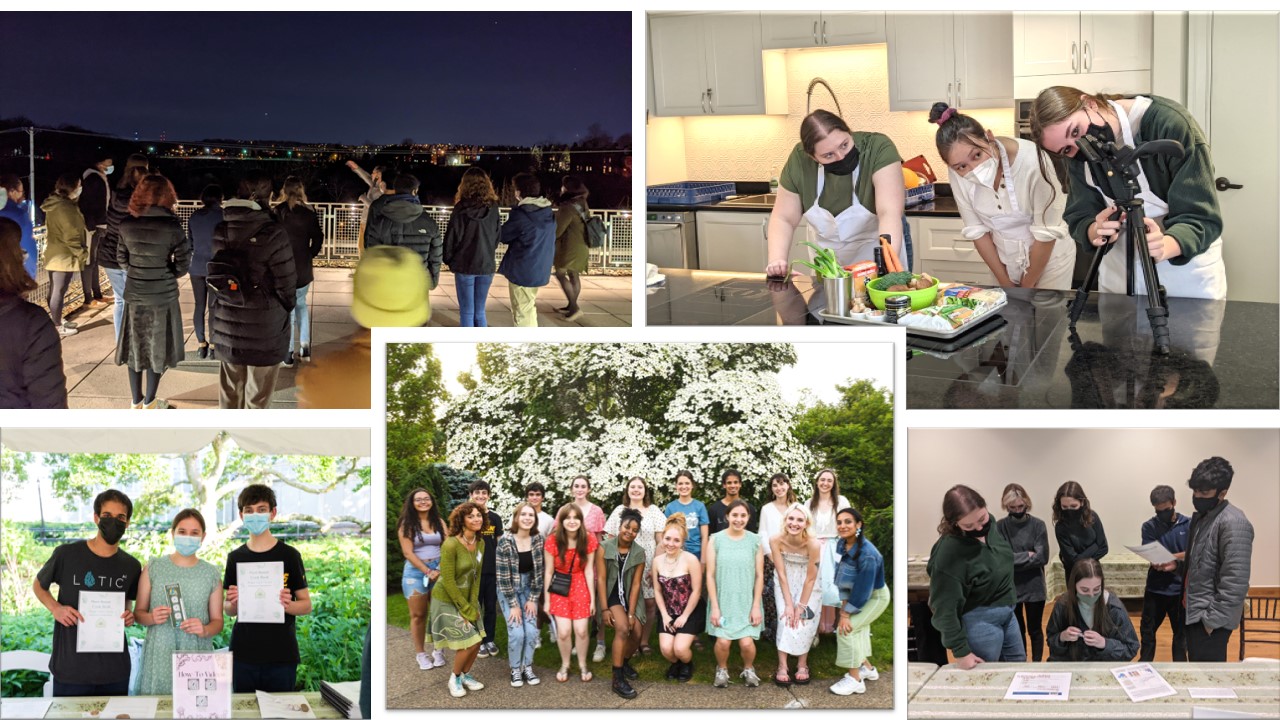 Youth Climate Advocacy Committee
The Youth Climate Advocacy Committee is comprised of two leaders and 15 – 20 youth climate advocates. The committee meets on Monday evenings during the school year from October to April and ends with a final showcase of advocacy projects in mid to late April. Committee members commit to the full program duration, including meetings and tasks averaging 2 – 4 hours per week. Committee members are compensated with quarterly stipends.
2022-2023 Committee Projects and Events
Past Committee Projects:
The 2021-2022 Committee developed projects on environmental education, food systems and sustainable fashion. The environmental education project focuses on bringing knowledge about environmental issues to middle school students, highlighting the importance of being informed from a young age. The food systems project looks at how we can make a positive climate impact with our diets while also eating delicious and budget-friendly meals. The sustainable fashion project aims to bring attention to the immense impact that fast fashion has on climate change and promote stylish looks that are better for the planet.
---
How to Apply for the Committee
Applications for the 2022–2023 committee are now closed! Applications for the 2023-2024 committee will be released in August 2023.
We are looking for a diverse group with a wide range of skills and interests, especially in the areas of the arts, science, technology, sustainability, education, and community outreach. All applicants must be at least 16 years of age by the application deadline to apply. Applicants should be high school or college-aged and do not have to be currently enrolled in school to apply.
Contact Us
If you have any questions, you may wish to contact the YCAC Coordinator Jennifer Torrance at jtorrance@phipps.conservatory.org.