Gardening and Botanical Crafts
Covering topics from photography and terrariums to bonsai and seed-starting, our Gardening and Botanical Classes schedule will excite and inspire you!
For more details about our programs, or to receive personalized class recommendations from our helpful staff, please feel free to contact us at edu@phipps.conservatory.org.
Tropical Bonsai: Dwarf Jade | Dr. Norbert Pietrzak
Sat., July 27 | 10 a.m. – noon
$25 members | $35 nonmembers | Material fee: $40
Phipps Garden Center in Mellon Park
Level: Beginner
Master the ancient art of bonsai in our hands-on workshops, and learn the horticultural techniques of styling, wiring, potting and root pruning. Style your own tree and take it home to build your collection. All classes are suitable for beginners. Materials are provided, but bring a pair of hand pruners if you have them. Class size is limited.
This class is now filled. Please call 412/441-4442 ext. 3925 or e-mail with questions, or to get an email alert about spaces in this class or the next Tropical Bonsai: Dwarf Jade class.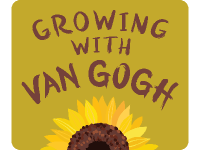 Bringing Van Gogh into Your Garden | Lynn Purse
Tues., Aug. 6 | 6:30 – 8:30 p.m.
$20 members | $25 nonmembers
Phipps Conservatory and Botanical Gardens, Botany Hall Auditorium
Garden designers often draw on the work of artists as inspiration for their designs. Vincent Van Gogh is beloved for his bold use of color and shape when painting flowers and landscapes in France. Learn how to bring his artist's eye for color, shape, light and proportion into your own backyard by referencing his paintings. Based on practical tips and the exploration of artists' gardens, find the inspiration you need to bring the gallery to your garden. Then enjoy a guided tour of Summer Flower Show: Van Gogh in Bloom.
Macro Photography | Bob Egan
Wednesdays: July 10, 17, 24 and 31 | 6:30 – 9:30 p.m.
$120 members | $140 nonmembers
Phipps Conservatory and Botanical Gardens, Botany Hall Auditorium
Level: Beginner to intermediate
Learn about the equipment and techniques you need to take photos of small objects and make them appear larger. Then, explore the Conservatory and practice those techniques with cameras and tripods. Your photographs will be reviewed and critiqued in a friendly, encouraging environment each week. This hands-on class is open to people of all levels of experience. Please bring cameras and close-up equipment to each session. Any type of camera is capable of producing great macro shots.