The Sustainable Horticulture Certificate program consists of a series of core courses that includes Basic and Advanced Horticulture, Soils, Diagnosing Plant Problems and Botany for Gardeners. These classes teach best management practices necessary for gardening with minimal ecological impact. Electives further enhance students' understanding of sustainable practices that help protect soil health, water resources, air quality and land usage, and result in the creation of aesthetically pleasing gardens.
For more details about our programs, or to receive personalized class recommendations from our helpful staff, please feel free to contact us at edu@phipps.conservatory.org.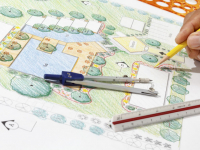 Landscape Construction | Joshua Beblo and Bob Vukich
Mondays: June 1, 8, 15 and 22 | 6:30 – 8:30 p.m.
$88 members | $98 nonmembers
Offered as a live webinar through Zoom
Objective: To be able to use techniques for building simple and well-designed constructed walls, walks and patios
Level: Intermediate
Prerequisite: None
Discover the fundamental construction techniques for building features that will withstand the forces of nature, such as yearly freeze and thaw cycles. Learn how to detail, specify for and construct simple walls, paving systems and steps, and discuss garden structures and drainage. Landscape and Garden Design Certificate core course; Sustainable Horticulture Certificate elective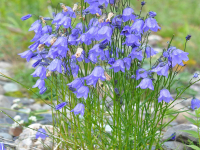 Botany for Gardeners | Dr. Linda MK Johnson
Wednesdays: June 3, 10 and 17, July 1, 8, 15 and 29 | 7 – 9 p.m.
$154 members | $174 nonmembers
Offered as a live webinar through Zoom
Objective: To be able to connect good gardening practice with the science that supports it
Level: Beginner to intermediate
Prerequisite: None
Why do some seeds germinate and others fail? Why should flowers be cut early in the morning? What are the effects of insect and fungi attacks? Discover the answers to these questions and get a fascinating look at how plants grow. Explore botanical principles and topics such as plants, their stems, leaves and roots, and their importance to humankind. Also, learn about performance factors, reproduction, fruits and flowers. Sustainable Horticulture and Native Plant Landscapes Certificate core course
Diagnosing Plant Problems | Dr. Ryan Gott
Mondays: July 20 and 27, Aug. 3, 10, 17 and 24 | 6:30 – 8:30 p.m.
$132 members | $152 nonmembers
Live webinar through Zoom
Objective: To begin to be able to accurately diagnose insect, disease and environmental problems of plants and determine the best response with the least negative impact on the environment
Level: Beginner to intermediate
Prerequisite: None
What is killing my tomato plants? Are the bumps on my maple tree caused by a bug? Insects, diseases and environmental problems are a gardener's puzzle. This course is a basic introduction to all of these problems, as well as how to control pests through integrated pest management (IPM) and protect plants through plant health care (PHC). Sustainable Horticulture Certificate core course
Backyard Entomology | Dr. Ryan Gott
Tuesdays: July 21, 28, Aug. 4 | 7 – 9 p.m. (please note new dates)
$66 members | $76 nonmembers
Live webinar through Zoom
Objective: To recognize and be able to differentiate between several important groups of insects and how they can help in your backyard
Level: Beginner to intermediate
Prerequisite: None
The most familiar insects to you are probably those right around your own home. Get to know them better and learn to appreciate insects of all kinds in this introduction to pests, beneficial insects and entomology (the study of arthropods). Learn about the amazing creatures that live right in your own backyard! Sustainable Horticulture Certificate and Native Plant Landscapes Certificate elective
Goodbye Grass with George Weigel
Thurs., Aug. 27 | 6:30 – 9 p.m.
Individuals: $25 members | $35 nonmembers
Couples: $35 members | $40 nonmembers
Phipps Garden Center in Mellon Park
Tired of reseeding, fertilizing, weed-killing, watering and constantly mowing your big "low-maintenance" lawn? Explore ways to downsize your lawn, such as groundcovers, low-care mixed gardens and other alternatives to grass. George will name some of the best plants for replacing lawns, both ones that can tolerate some foot traffic as well as ornamentals, including many native and deer-resistant varieties. Light refreshments will be served from 6:30 – 7 p.m. with the opportunity to meet the speaker. Books will be available for sale. The presentation begins at 7 p.m. Sustainable Horticulture, Landscape and Garden Design, and Native Plant Landscapes elective
George Weigel has written five gardening books, including Pennsylvania Getting Started Garden Guide and Pennsylvania Month-by-Month Gardening. George writes a garden column for The Harrisburg Patriot-News and other online gardening posts for pennlive.com and his own website. He is a retired Pennsylvania Certified Horticulturist, has written for several magazines, including Horticulture, Central PA Magazine and Pennsylvania Gardener, and for 18 years created commissioned drawings and consults for home gardeners. George's books will be available for purchase after his talk.