Speaker Bios and Abstracts
2021 Nature of Place Symposium
"Wild Childhood"
April 5 – 7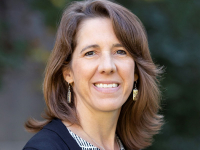 Dr. Andrea Faber Taylor, Ph.D.
Teaching Assistant Professor, Department of Crop Sciences at Univeristy of Illinois Urbana-Champaign
Dr. Andrea Faber Taylor is a Teaching Assistant Professor in the Department of Crop Sciences at the University of Illinois in Urbana-Champaign. For more than 25 years, she has been researching the relationship between children's experiences of nature and healthy development. Her diverse published findings include such benefits to children as more creative play, greater concentration, greater self-discipline, and support for ADHD symptoms. Her latest research, published in the Journal of Environmental Psychology, suggests Kindergartners' self-regulation improves more with greater frequency of outdoor lessons in greenspaces. Her work has been highlighted in the popular press including outlets such as Dr. Oz The Good Life, Globe and Mail, Chicago Tribune and The New York Times. She was interviewed on NPR's Sound Medicine Radio and in a recent movie, The Beginning of Life 2: Outside. She also teaches a variety of Horticulture courses.
---
Abstract
'Tuning In' to Biophilia to 'Turn Up' Children's Healthy Development
Children's innate connection to nature lies latent in most due to the 'static' (barriers and distractions) interfering with nature's beckoning signals to seek and connect. Clearing that static allows children to more frequently play and learn in this developmentally supportive setting. Dr. Faber Taylor will present some of the latest research evidence demonstrating greater outcomes in many areas of child development when children experience nature at home and school.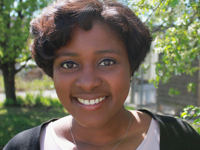 Ariam Ford
Executive Director, Grounded Strategies
Ariam is a City Planner by trade and self-driven by choice. She is deeply passionate about equitable development, community planning, and land-use policy. Her professional work has focused on community-led land use interventions, resident empowerment, civic education programs, geospatial statistics, and GIS mapping.
Ariam holds a Master of City Planning from Boston University and a Bachelor of Arts in History from the University of Virginia. An active resident of the Overbrook neighborhood of Pittsburgh, Ariam serves on the board of the Watersheds of South Pittsburgh and is President of the Overbrook Community Council. Most recently, Ariam was honored to join the board of Propel Schools.
---
Abstract
Black Neighborhoods Matter
This talk will describe the current state of vacant land in Pittsburgh, particularly in Black and low-income communities and share how structural inequities have perpetuated Black land loss and environmental racism. To counter these injustices, Grounded will share how to adopt an approach to land restoration projects that are initiated, led, and stewarded by community members in order to achieve equitable outcomes.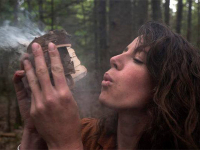 Trevanna Frost Grenfell
Founder and director of The Wildwood Path
Trevanna Frost Grenfell (she/they) was born and raised in a mossy Northern forest in the ancient and modern territory of the Indigenous Penobscot Nation that we now call "Maine". Having worked and played with youth and adults in nature for over 25 years, Trevanna is always seeking to help actualize the potential of humans to be the beautiful, healthy, contributing members of the living world that we are meant to be. So, how can deep nature connection be an avenue for that kind of profound social change? What are the ways of relating with nature that can change how we live and work within a regenerative system? This is the question that Trevanna is exploring as part of a small, radical school called the Wildwood Path. Join us as we sniff out trails of connection and transformation through reciprocal relationships with the wild world thriving all around us.
---
Abstract
Longing for Belonging: Transforming Society through Deep Nature Connection
From youth to elderhood, we humans have a longing to belong within our communities and in the lands where we live. Something in our bones knows that there must be a way "home", but these old trails can be hard to find amidst the disconnection, trauma, bypassing, and grief that we face daily in our struggling world. How can deep nature connection practices be a pathway towards growing healthy relationships with place, community, and self? For any stage of life, let's explore ways we can begin re-rooting our integrity as humans who are truly part of a whole living world. Join Trevanna Grenfell from The Wildwood Path for stories, questions, and ideas about how deep nature connection can help us transform ourselves and our world for the better.
Viniece Jennings, Ph.D.
Assistant Professor, Agnes Scott College
Passionate, purpose-driven, and public servant are a few words to describe Viniece Jennings, Ph.D. Her innovative articles on green spaces, health disparities and social determinants of health were recognized as top research for practice in a document published by the National Recreation and Parks Association. She was also the visionary and lead author of articles on urban green space as they relate to health disparities and social determinants of health across the United States. She has contributed to several media outlets including Atlanta Magazine, Live Happy Magazine and Georgia Public Broadcasting.
---
Abstract
Biophilia and the Social Health of Diverse Youth
Access to nature has a dynamic link to our health and well-being. This presentation discusses key frameworks in public health that connect the benefits of nature to the social health and well-being of youth. For example, the powerful context of place relates to social determinants of health and pathway that children socialize and belong. Research highlights and programs that support effective programming are also included.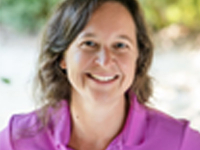 Britt Patterson-Weber
Vice President of Education & Interpretation at Naples Botanical Garden
Britt is the Vice President of Education & Interpretation at Naples Botanical Garden. In this capacity, she leads efforts to educate visitors and the community about plants' value to all life on Earth through engaging, accurate, and impactful experiences and interpretation. She oversees a diverse portfolio of programs, including school and family education; Collier Greens school and community garden network; homeowner education; therapeutic horticulture for adults with dementia; visitor interpretation like signage, maps, and tours; as well as art exhibitions and festivals. Britt joined Naples Botanical Garden in 2009, shortly before the Garden opened to the public. One of her proudest achievements during this time is launching Garden for All, the Garden's free membership access program in partnership with United Way of Collier County. Britt earned her BA in Anthropology with an emphasis in Linguistics from University of Montana, and moved to Southwest Florida for a six-month internship at a nature center. The internship was life-changing – and, ultimately, career-changing – as Britt cancelled plans to return to the Northwest for graduate school in linguistics. Instead, she has spent nearly 20 years in Florida and the Caribbean working in environmental education as both an educator and program/center director at the Calusa Nature Center and Planetarium (Fort Myers), Pigeon Key Marine Science Foundation (Marathon), South Seas Island Resort (Captiva), and Ambassadors of the Environment by Jean-Michel Cousteau at the Ritz-Carlton Grand Cayman. Britt is a member of the 2018 Associate Leadership Collier class, 2021 Leadership Collier Class, and is a 2018 Gulfshore Business 40-Under-40 honoree. She also serves on the Conservation Collier Land Acquisition Advisory Committee.
---
Abstract
Welcoming Access Across Garden Spaces
Naples Botanical Garden's enabling garden opened in 2010 with a much different vision from how the space is used today. However, just because a vision differs from the practicalities of reality doesn't mean the project was of little use. In this program, learn about the evolution of this garden and how its barrier-free design and hospitable philosophy became the gateway to encouraging access to all garden spaces.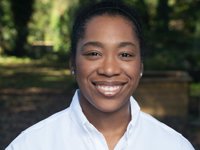 Eboni Preston
Director of Operations at the Greening Youth Foundation
Eboni is a management professional with a background in non-profit administration, program operations, and workforce development. With a commitment to social, economic, and educational justice, Eboni currently serves the Director of Operations at the Greening Youth Foundation. With a desire to see a change in the world, she is a member of the Georgia Conservancy's Generation Green Board, a Sustainability Ambassador for the City of Atlanta's Mayor's Office, a Steering Committee Member of the Public Lands Service Coalition, a member of the Southeast Regional Council for National Parks Conservation Association, a board member for the Next 100 Coalition and Appalachian Trail Conservancy, and the Labor and Industry Chair for Georgia NAACP. Eboni is also committed to serving as a mentor and facilitator with the Children's Forest of Georgia's Next Generation Forest Service Ambassadors and Forest for Every Classroom programs. Eboni holds a Master of Business Administration and Master of Public Administration from Kennesaw State University, a Master of Science in Social Work and Nonprofit Management from Columbia University, and Bachelor of Arts from Duke University.
---
Abstract
Let Kids Be Kids: Developing Environmental Stewards and Leaders
There is power in youth development, empowerment, and leadership. This session will introduce opportunities for advancement to engage under-represented youth in outdoor activities and environmental stewardship. It will also offer insight on ways we as a community can support more inclusive outdoor experiences for people of color.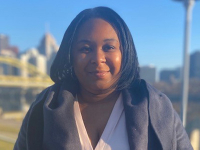 Kimberly Refosco, M.S. Ed
High School Teacher; Community Leader, Outdoor Afro
Kimberly is an educator and leader in both the classroom and the outdoors. In addition to teaching high school, she is the Pittsburgh community leader for Outdoor Afro – a not for profit national organization dedicated to connecting and celebrating Black people in the outdoors. She organizes and leads participants in activities such as hiking, fishing, kayaking and all things outdoors. Kim also works in diversity, equity, and inclusion, leading organizations to implement change and strive for justice. In spare time, you will find her reading or spending time with her children.
---
Abstract
Breaking Barriers
Nature is open and free for everyone to enjoy. However, not everyone is able to have the same experiences in nature due to abilities, safe spaces, and a past that has systematically limited opportunities. It is time to address the physical, social, and culture barriers that are in place for children to have equal opportunity experiences in the outdoors. Time to plan for a "wild childhood" for all.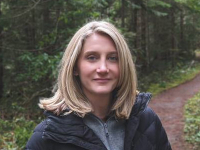 Erin Rovalo, Ph.D.
Education Team Leader, International Living Future Institute; Faculty Associate, Arizona State University and Biomimicry
Erin Rovalo leads International Living Future Institute's (ILFI) education team in their mission to empower an international and diverse community of practice with the skills, values, and knowledge necessary to take bold action towards a living future. In this role, she is responsible for ILFI's educational strategy and oversees curriculum design, course development, and credentialing. Erin has 15 years of experience in sustainable innovation consulting and adult education and is a recognized expert in biomimicry and nature inspired design methods. She is an experienced scholar and researcher holding a PhD in Design Practice and has published academic research as well as editorial articles in Fast Company, Greenbiz, and Metropolis among others. Her goal is to leverage ILFI's education platform to connect research to practice and accelerate positive change at the frontier of regenerative design.
In addition to her role at ILFI, Erin is Faculty Associate in the MSc Biomimicry program jointly offered by Arizona State University and Biomimicry 3.8 where she teaches Biomimicry & Design and iSites: Nature Journaling for Biomimicry. She serves on the Board of Directors for The Biomimicry Institute whose mission is to empower people to create nature-inspired solutions for a healthy planet. Erin lives on Bainbridge Island in Washington and is an encaustic artist exploring nature-based patterns.
---
Abstract
Biophilic Design for a Nature-Connected Society
As we become more urbanized as a species, it is the responsibility of the design community to design for human-nature connection. Erin will share multiple examples of biophilic design, including past winners of the Stephen Kellert Biophilic Design Award and projects that have been certified by the International Living Future Institute as Living Buildings. These examples demonstrate what good looks like in the built environment when designing a thriving human habitat and can inspire others to adopt the biophilic design approach.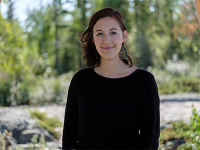 Chloe Dragon Smith
Co-founder of BushKids
Chloe Dragon Smith is a young woman born and raised in Somba K'é (Yellowknife), Denendeh (NWT), Kanata (Canada). Of Dënesųłiné, Métis, French, and German heritage, she grew up close to her Indigenous cultural values and learned traditional skills for living on the land. Her mother is Brenda Dragon, her father is Leonard Smith, and her grandmother is Jane Dragon. The women and men of her maternal lineage lived, harvested, ate, shared, struggled, loved, and died on the Land in the boreal forests of northern Canada. Her ancestors lived in relationship with caribou, travelling with the herds from areas around northern Saskatchewan and Alberta, through the NWT and what is now the community of Fort Smith (where her mother and grandmother were raised). They thrived on the land now allocated as Wood Buffalo National Park, all the way up to the treeline and the tundra.
Chloe has learned most of what she knows from her family and her upbringing. She spent four years obtaining a B.Sc in Earth Science from the University of Victoria. While now also educated in western science, she has found her niche working with people to share the social/cultural benefits of the natural world, particularly where those values meet science and conservation. She is passionate about revitalizing Indigenous systems – self-determined systems of living, learning, management, economies, and governance. As a mixed blood person, she feels a constant responsibility to bridge barriers and help create balance however she can. She is the co-founder of an outdoor learning initiative called BushKids, located in Yellowknife. She does her best to get out on the land regularly with family, to keep her Indigenous world view and values strong and grounded through all she does.
Abstract
The Land Takes the Lead
Chloe Dragon Smith shares a bit about her journey to founding Bushkids, an initiative to connect kids with the Land through the public school system. At Bushkids, the Land guides learning for all in an ethical space that celebrates both Indigenous and Euro-western approaches to learning. This way of being supports healthy relationships with ourselves, each other and the Land.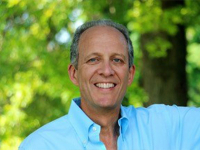 Dr. Keith Somers, M.D.
Pediatrician, UPMC Children's Community Pediatrics-GIL
Dr. Somers is a practicing pediatrician with UPMC Children's Community Pediatrics-GIL for the past 30 years. Born and raised in Pittsburgh, he received his medical degree at Hahnemann University School of Medicine (now Drexel University) and completed his pediatric training at Children's Hospital of Pittsburgh. Dr. Somers has been passionate about a wholistic approach to health and in 2008, his practice was recognized by the Green Building Alliance for opening the 1st Green Pediatric Office in Pittsburgh and Western Pennsylvania. In addition, he completed a certificate in Plant-Based
Nutrition from the T. Colin Campbell Center for Nutrition Studies at Cornell University to help address the nutritional challenges facing many children and families. In the community Dr Somers has partnered with organizations to improve childhood health including Let's Move Pittsburgh (a collaborative program at the Phipps modeled after Michele Obama's "Let's Move" campaign), the Pittsburgh Parks Conservancy's "Parks Rx" initiative, the
Homewood Children's Village Baby Promise program and the Allegheny Health Department's "Plan for a Healthier Allegheny's Childhood Obesity Task Force".
Abstract
Time in Nature: The Impact on Childhood Health
Nature surrounds us, yet the relationship between time spent in nature and health often goes unrecognized. As a pediatrician focused on preventative care and the well-being of children, I am constantly reminded of the role nature plays in shaping a child's development through observational and interactive opportunities. Research demonstrates a clear association of the
positive impacts of nature on intellectual, social, psychological and physical health. Our current experience with the pandemic has highlighted the critical role nature can play in a child's development and well-being.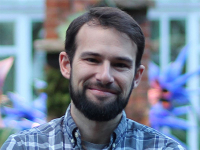 Gabe Tilove
Associate Director of Adult Education and Community Outreach, Phipps Conservatory and Botanical Gardens
Gabe Tilove is the associate director of adult education and community outreach for Phipps Conservatory and Botanical Gardens, where he works to connect people more closely to the beauty of the natural world through education and outreach. Gabe directs 250+ classes annually on topics ranging from sustainable horticulture and native plant landscapes to botanical art and floral design, and now culinary arts in Phipps new teaching kitchen where students explore the intersection of food, plants, health and culture. In 2013, Gabe helped launch Phipps Homegrown program, and edible garden outreach program installing raised bed gardens for food insecure families. Over 300 backyard gardens have been installed to date.
---
Abstract
Phipps Backyard Edible Garden Program: Homegrown
Backyard gardens often represent our earliest interactions with the natural world, and eating from the garden is one of the most intimate. In Pittsburgh, our urban soils often have heavy metal contaminants, construction debris, or other obstacles to safe, productive, and beautiful garden space. Phipps Homegrown program helps build healthy gardens for families in food insecure areas – increasing fresh food access, encouraging time outside, and training a new generation of gardeners.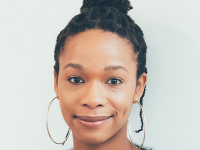 Ujijji Davis Williams
Associate, SmithGroup; Adjunct Professor, University of Detroit-Mercy School of Architecture
Based in Detroit, Ujijji Davis Williams is a practicing landscape architect and urban planner who focuses on landscape and urban design, master planning and strategic implementation. She is currently an Associate at SmithGroup, and an Adjunct Professor at the University of Detroit-Mercy School of Architecture. In 2019, she won the ASLA Bradford Williams Medal of Excellence for her critical essay, "The Bottom: The Emergence and Erasure of Black American Urban Landscapes," and in 2020, she received the Michigan ASLA Emerging Professionals Award. She holds a Bachelor of Science in Landscape Architecture from Cornell University, and a Master of Urban Planning from the University of Michigan. She's originally from Brooklyn.
---
Abstract
Landscape Reconciliation
In these quaking moments, response to climate change seems more prevalent and necessary than before. Our environments - both ecological and social - need a vigorous response toward healing. Designers, especially landscape architects, play a significant role in facilitating this healing by leading the charge toward reconciliation for a future that is healthy, inclusive and just. Ujijji will explore these ideas through her work and research to identify just where we might fit in.