Speaker Bios and Abstracts
2022 Nature of Place Symposium
"The Voice of Change"
June 15 – 17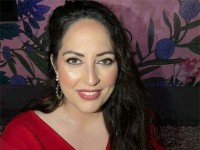 Dr. Amiera Sawas
Director of Programmes & Research, Climate Outreach

Amiera Sawas is the Director of Programmes and Research at Climate Outreach, which is an organisation that works with people from all walks of life to engage with climate change. Climate outreach believes we need a social mandate on climate change - where everyone, regardless of their background or identity - feel part of the climate story and feel they have agency to take action and hold decisionmakers to account. Amiera has diverse experience in climate and human rights work,in various countries including the UK, Sweden, Pakistan, Jordan and Kenya. As a result, she's really passionate about the potential of bringing diverse stakeholders together to combat climate change and set an inclusive vision for our collective future. Amiera has a PhD in Human Geography, a Masters in Global Politics and a Bachelors in Psychology. In her spare time she can be found dancing samba, listening to hip hop and endlessly watching true crime documentaries..
---
Abstract
Engaging people with climate action: from doom and despair to engagement and collective action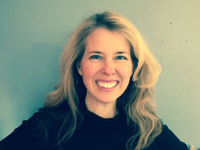 Dr. Beth Osnes
Professor of Theatre and Environmental Studies at the University of Colorado

Beth Osnes, PhD, is a Professor of Theatre and Environmental Studies at the University of Colorado. She is co-director of Inside the Greenhouse for creative climate communication and co-founder of SPEAK for women vocal empowerment. Explore her most recent work, an art-science approach to youth engagement for interspecies friendship and survivability, at www.sidebyside.world. Her books include Theatre for Women's Participation in Sustainable Development and Performance for Resilience: Engaging Youth on Energy and Climate through Music, Movement, and Theatre. She is featured in the award-winning documentary Mother: Caring for 7 Billion. She lives in Boulder, Colorado.
---
Abstract
Bird's Eye View: An art-science approach to youth engagement for interspecies friendship and survivability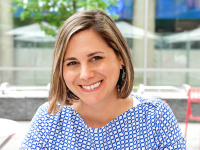 Brooke Tully
Behavior Change Marketer
Brooke Tully helps conservationists use behavioral insights and communication strategies to motivate audiences to take action and change behaviors. She does this by bringing together best practices from her work in commercial advertising, insights from the behavioral and social sciences, and her first-hand experience implementing conservation programs. Brooke spent the first decade of her career working in ad agencies, such as Ogilvy, helping clients reach target audiences to build brand awareness, change preferences, and sell products. In 2007, she joined the NGO Rare where she designed and implemented behavior change campaigns that inspired local communities in Mongolia, Thailand, Laos, and The Philippines to adopt more sustainable fishing and hunting behaviors. Operating independently since 2016, Brooke offers online courses, training workshops, and consulting services that provide practical steps for designing communication and outreach plans that create conservation movements.
---
Abstract
Create Your Conservation Movement!
We need more people to do more things to protect the planet. Yet, we regularly struggle with how to communicate our initiatives and calls-to-action in a way that truly engages our audiences. And it's frustrating when those messages don't get through and produce results. Here we will explore key communication strategies needed to activate interest among your community and grow your conservation movements. These strategies are based on behavioral insights and work together to overcome many of the psychological barriers to behavior change, such as status quo bias, choice overload, loss aversion, and hassle factors. We will not only look at why certain motivators work to mobilize action more than others but will also provide practical examples for applying best practices right away.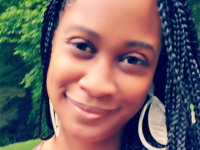 Crystal Jennings
Director of Youth Leadership Programs at the National Wildlife Federation

Crystal Jennings is the Director of Youth Leadership Programs at the National Wildlife Federation (NWF). As a staff member of the Education and Engagement team of the Federation, Crystal oversees the integration and expansion of existing and new national program models for youth leadership development. Specifically, Crystal oversees the NWF Earth Tomorrow program - a leadership development and environmental justice education program, primarily for black, indigenous and youth of color. Crystal coordinates the Earth Tomorrow Summer Institute, which provides students with in-depth opportunities to learn more about environmental justice issues, develop leadership skills and engage in outdoor activities. Crystal works directly with students, teachers and community partners to ensure the development of Earth Tomorrow and Earth Tomorrow modeled programs across the regions. Crystal is passionate about inspiring youth to take action on environmental justice issues impacting their day-to-day lives and seeing them take a life-long interest in ensuring justice for all. Crystal serves on the board of the Institute for Conservation Leadership. Crystal has a B.S. in Environmental Science from Spelman College in Atlanta, Georgia. In her personal time, she enjoys spending time with her husband and three kids who share her same love for getting outdoors for exploration, relaxation and recreation.
---
Abstract
Encouraging Youth-Led Change: The Story of Earth Tomorrow
Crystal Jennings will walk you through how the Earth Tomorrow Atlanta program has served as an innovative model for youth leadership development and encouraging youth-led change in BIPOC (black, indigenous, people of color) communities. As the longest standing environmental justice education program of the National Wildlife Federation, Earth Tomorrow program components are proven to be effective in creating the next generation of youth environmental stewards fully equipped to address real world problems.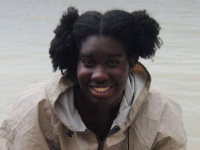 Jasmin Graham
President/CEO of Minorities in Shark Sciences (MISS) and Project Coordinator, MarSci-LACE Project
KEYNOTE SPEAKER
Jasmin specializes in elasmobranch ecology and evolution. Her past research interests include smalltooth sawfish movement ecology and hammerhead shark phylogeny. She is a member of the American Elasmobranch Society and served on their Student Action Committee for two years. Jasmin completed internships with the Smithsonian Environmental Research Center, Fort Johnson Marine Lab and FWC Division of Marine Fisheries Management. She worked as an instructor for the Saturday at the Sea program through the Florida State University Office of STEM Teaching Activities. Jasmin has a passion for science education and making science more accessible for everyone. She is the project coordinator for the MarSci-LACE project, which is focused on researching and promoting best practices to recruit, support and retain minority students in marine science. She is also the President/CEO of Minorities in Shark Sciences (MISS), an organization she co-founded with three other Black women shark scientists to support gender minorities of color interested in pursuing careers in shark research or conservation. She is passionate about opening doors for more underrepresented minority students to join the exciting field of marine science.
---
Abstract
Leveraging Community Engagement and Collective Voices to Shift Culture in Marine Research and Conservation
Jasmin will be discussing the formation of Minorities in Shark Sciences (MISS) and the systematic, grassroots approach they have used over the past two years to affect change in the field of shark research and conservation. There will be an emphasis on broader impacts and how the MISS model can be replicated in other conservation spheres. She will also share some best practices and lessons learned thus far on this journey.
Jonaya Kemper
Game Design Lead P3G Project at Carnegie Mellon University
Jonaya Kemper is an activist, educator, game designer and scholar who investigates play as a means for liberation for peoples of marginalized identities. A Nebula nominated designer, their praxis ranges across the game design spectrum to create innovative, engaging games that seek to provoke reflection and transformation. Currently appointed at Carnegie Mellon University, she is the Lead Game Designer for the Player Programmed Partnered Games Project, as well as instructor of independent game design at the Integrative Design, Arts, and Technology Network.
---
Abstract
A World to Play In: Games as a Transformational Tool to Engage in Our Environment
From card games about bird sanctuaries, to the elves larping at your local park, there are many ways we can use games to encourage humans of all ages to connect to our past, protect our present, and imagine our future. As analog games see a popular renaissance, many of them have integrated ecological themes that invite players of all ages to consider their connections with our world. How can we use these playful experiences to transform our own ideas about the environment, and encourage our communities to strive for a regenerative future? Join game designer, educator, and activist Jonaya Kemper as they highlight how can games be a catalyst for encouraging curiosity in our natural world.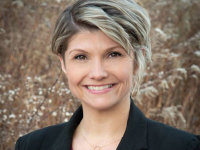 Dr. Kayla Cranston
Executive Director of Co-design Science & Innovation, Conservation Psychology Institute at Antioch University
As Executive Director of Co-design Science & Innovation at the Conservation Psychology Institute at Antioch University, Dr. Cranston leads environmental professionals and surrounding communities through co-design processes to collaboratively create conservation programming with the humans who will be most impacted by that programming. Dr. Cranston designs and implements science-based strategy to increase long-term engagement in conservation programming with an eye to inclusive evaluation practices to promote a sustainable relationship between a diverse population of humans and nature. Visit www.kaylacranston.com for more on the framework she created to integrate the science of human behavior into the development of capacity for biodiversity conservation.
---
Abstract
Co-designing Conservation with (not for) Communities
A growing number of environmental professionals are realizing that equitable and meaningful engagement of local community members in the development of programming is essential for catalyzing the durable, long-term action needed to reach this mission. Many who attempt to co-design programs with (not for) communities find that choosing the most effective strategies to accomplish this task is crucial and can oftentimes feel daunting. In this program session, we will discuss lessons learned from our first year of a three-year participatory process that we are implementing across 4 zoos in the US to engage their surrounding communities in the co-design of locally relevant programming. We will also discuss our use the Five Factors of Sustained Engagement as guideposts and measurements of success in the co-design of environmental programming with communities and how participants might use them to guide their own co-design processes.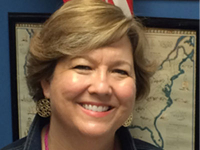 Mary Ellen Daneels
Director of Illinois Civics Hub and Democracy School Program

Mary Ellen Daneels is a National Board Certified teacher who taught at West Chicago Community High School for 27 years. She serves as the Director of the Illinois Civics Hub and Illinois Democracy School Network, leading efforts to support the implementation of the middle and high school civics course requirements and Illinois social science standards. She has been recognized as the Law-related Educator of the Year from the Constitutional Rights Foundation of Chicago, Teacher of the Year by the 19th District of the Veterans of Foreign Wars, and American Civic Education Teacher from the Center for Civic Education and the Illinois Education Association Teacher of the Year. Mary Ellen has presented on the proven practices of civic learning throughout the nation. She has been featured on CBS Sunday Morning and highlighted in numerous publications such as Education Week, Social Education, and Educational Leadership. Mary Ellen has advocated for civic education before federal and state lawmakers. She served on the Board of Directors for the National Council of the Social Studies and worked on both the Steering Committee and Pedagogy Committee for the Educating for American Democracy Roadmap.
---
Abstract
Navigating Difficult Conversations: Tools for Dialogue Across our Deepest Differences
Discussions around essential questions concerning justice, power, and equity in an era of polarization can be difficult. Learn research-based strategies to prepare and engage in dialogue that promotes consensus building, understanding, and empathy across differences. Walk away with resources to help you navigate discussions online and face to face.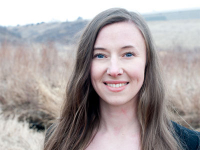 Montana Burgess
Executive Director of Neighbours United
KEYNOTE SPEAKER
Montana Burgess is the Executive Director of Neighbours United, based on the unceded territory of the Sinixt Peoples in southeastern British Columbia, Canada. Montana is a queer settler and parent. She has 15 years of experience in the climate, energy, and environmental non-profit sector in BC, Canada, and internationally, including coordinating civil society at 25+ UN climate conferences. Montana holds a bachelor of science in biology and believes environmental crises are not environmental problems, but rather human problems. By organizing and focusing on listening to and communicating with the undecided and unsupportive public, not just the environmental choir, she has hope that we will avoid the worst impacts of the climate crisis. Neighbours United is the first group in Canada to use "deep canvassing," a transformational method developed in the US, and the only method proven to persuade voters and overcome prejudice. They are the first group to run a complete deep canvassing volunteer program on climate and energy. Montana received a 2022 Emerging Leader Award and Top Project Award from Canada's Clean50.
---
Abstract
Changing the Climate Conversation
Climate change and energy are polarizing topics, especially outside of progressive urban centers. Yale Program on Climate Change Communication's Six Americas research shows about 47% of Americans are on the fence about the seriousness of global warming. These people could be more supportive of more government action on climate change, but aren't yet convinced or engaged. Neighbours United used the deep canvassing method, developed in California to win on marriage equality, to help more than 1 in 3 people in a heavy-industry company town in British Columbia resolve their internal conflict, and shift their beliefs and behaviours to support more government action on climate change. This complete volunteer-based deep canvassing program was based in listening, compassion, empathy and story sharing and had 1181 conversations that resulted in 40% of people becoming more supportive of government climate action.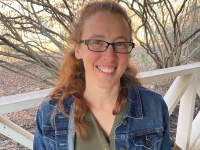 Nichole Nageotte
Conservation Education Researcher, Cleveland Metroparks Zoo
KEYNOTE SPEAKER
Nichole Nageotte, PhD is the Community Research and Evaluation Manager: Conservation Programs at the Denver Zoo. Over the past 14 years, she has held various jobs in both animal care and environmental education. She has a passion for cultivating interest in science, connections to wildlife, and encouraging people to take action for conservation. She received her PhD in Curriculum and Instruction from Indiana University where she focused her studies on informal science and environmental education.
---
Abstract
Encouraging Action for the Environment: Bridging Research with Practice
Most environmental problems facing the world today are a direct or indirect result of human activities. Because human behaviors are a large part of the problem, they also must be a large part of the solution. Unfortunately, encouraging environmentally friendly behavior is not easy, but there has been a significant amount of research over the past few decades that explored how and why people change their behaviors to be more environmentally friendly. This session will discuss some of what the research has uncovered and ways you might be able to bridge research with practice to connect with your communities and encourage environmentally friendly behaviors.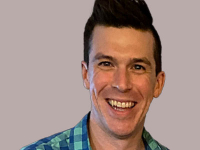 Dr. Shane Hanlon
Sharing Science Program Manager, American Geophysical Union

Shane M Hanlon, PhD, is a conservation biologist turned science communicator who currently serves as Manager of the American Geophysical Union's Sharing Science program where he teaches fellow scientists how to talk to non-scientists. He is also Executive Producer and co-host of AGU's podcast Third Pod from the Sun. He is also a Senior Producer with the science storytelling organization The Story Collider and instructor at the University of Pittsburgh's Pymatuning Laboratory of Ecology and he takes a few weeks each summer to get back out in the field and catch frogs. Find him on Twitter, Instagram, and TikTok.
---
Abstract
Making science matter locally through communication and storytelling
How does science go from the field to policy? Who are the folks who make science matter? Can I, private citizen, have a voice in the science-communication process? Join science communicator and storyteller Shane Hanlon as he shares experiences from research, policy, and communication to provide tips and tools on how to engage in science action via stories, personal relationships, and some good ole' local activism.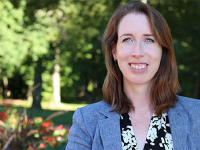 Dr. Suzannah Evans Comfort
Assistant professor in the Media School at Indiana University

Dr. Suzannah Evans Comfort (Ph.D., University of North Carolina, 2016) is an assistant professor in the Media School at Indiana University. Her research focuses on environmental communication with a particular emphasis on news coverage of climate change as well as communicative tactics by environmental NGOs. Her work has been published in numerous journals, including Journalism, Science Communication, and Environmental Communication. Prior to earning her Ph.D., Comfort worked as the editorial director at Oceana, the world's largest environmental organization dedicated to ocean conservation. There, she published the book The Perfect Protein: The Fish Lover's Guide to Saving the Oceans and Feeding the World with Oceana CEO Andy Sharpless. At IU, Comfort teaches courses related to journalism practice, media literacy, and environmental and science communication.
---
Abstract
Three myths about environmental advocacy through social media - and what you can do about it.

In this talk, Dr. Comfort will discuss how social media platforms provide opportunities for environmental advocacy, especially in terms of community building. At the same time, however, it's important to remember the fundamental purpose of social media platforms - to produce profit. Dr. Comfort will talk about how the profit motivation can undermine social media companies' claims that they create progressive, change-oriented digital spaces for the public. Social media can be a powerful tool for environmental activists, but it is important to know how this tool is qualified and limited.