Speaker Bios and Abstracts
2020 One Health One Planet™ Symposium
One Health and the Air We Breathe
Opening Reception and Keynote Tues., April 14; 5:30 – 8:30 p.m.
Symposium Wed., April 15; 8 a.m. – 5 p.m.
Phipps Conservatory and Botanical Gardens
Pittsburgh, PA
Jamil Bey, Ph.D.
President and CEO, UrbanKind Institute
Jamil is the founder and president of the UrbanKind Institute, a think-and-do consultancy committed to providing direction to improve policies, programs, and practices that are kind to urban people and environments; the root of sustainability. Under Dr. Bey's leadership and direction, the UrbanKind Institute has become one of the region's premier public policy consultancies. Prized for our ability to do the complicated tasks of bringing people from all sectors and with often competing interests together to create actionable solutions. Jamil is a human geographer with 8 years of post-doctoral research and analysis of policy and practices that improve efficiency and outcomes in human experiences. As a researcher, analyst, and consultant he specializes in challenging common assumptions about ordinary concerns while bringing alternative perspectives for consideration. Trained as both a professional geographer and as an educator, Dr. Bey excels in spatial analysis and synthesis, pedagogy, and instruction. His primary focus is on spatial, and location analysis. His integrated-systems view of the world provides highly contextualized conclusions, and recommendations that consider the interconnectivity of economics, politics, history, culture, health, social movements, and the environment in his analyses.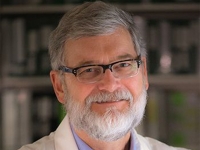 Jack R. Harkema, DVM, Ph.D., Dipl ACVP
University Distinguished Professor of Pathobiology & Diagnostic Investigation, Michigan State University
Jack R. Harkema, DVM, PhD, DACVP, ATSF, is a University Distinguished Professor of Comparative Pathology and the Albert E. and Lois C. Dehn Endowed Chair in Veterinary Medicine at Michigan State University. Dr. Harkema has been a mentor of graduate, postdoctoral, medical and veterinary students for over 30 years. His one health research has been focused primarily on the identification and prevention of health effects caused by air pollution. Most recently his research team has found that dietary supplementation with omega-3 fatty acids may be used to prevent air-pollutant triggers of autoimmune disease. Jack's academic research career has been fostered by a network of productive collaborations reflected in more than 250 peer-reviewed publications with co-authors from all over the world. Dr. Harkema has been awarded career achievement awards from the American Thoracic Society, the Society of Toxicology, the American Association for Aerosol Research and the International Society for Aerosol Medicine.