Speaker Bios and Abstracts
2020 One Health One Planet™ Symposium
One Health and the Air We Breathe
Oct. 19 – 23; noon – 2 p.m. daily
Phipps Conservatory and Botanical Gardens
Pittsburgh, PA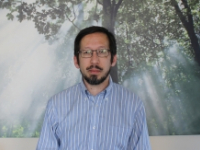 Myron Arnowitt
Pennsylvania State Director, Clean Water Action
Myron Arnowitt is currently Pennsylvania State Director for Clean Water Action. He has worked for 30 years as a community organizer for a variety of neighborhood, environmental, and social justice organizations in Pittsburgh, Philadelphia, and Chester, PA. Locally, he has worked with several communities facing significant air quality problems in southwest Pennsylvania, including helping residents establish a community air monitoring program, and distributing home air filters to address air quality for vulnerable residents. He has worked with residents to address local drinking water contamination from a variety of sources. In addition, Mr. Arnowitt has worked with several Pennsylvania school districts, including the Pittsburgh School District in developing Integrated Pest Management policies to promote least toxic alternatives to chemical pesticide applications. He currently serves on the Pennsylvania Department of Environmental Protection's Water Resources Advisory Committee.
Jamil Bey, Ph.D.
President and CEO, UrbanKind Institute
Jamil is the founder and president of the UrbanKind Institute, a think-and-do consultancy committed to providing direction to improve policies, programs, and practices that are kind to urban people and environments; the root of sustainability. Under Dr. Bey's leadership and direction, the UrbanKind Institute has become one of the region's premier public policy consultancies. Prized for our ability to do the complicated tasks of bringing people from all sectors and with often competing interests together to create actionable solutions. Jamil is a human geographer with 8 years of post-doctoral research and analysis of policy and practices that improve efficiency and outcomes in human experiences. As a researcher, analyst, and consultant he specializes in challenging common assumptions about ordinary concerns while bringing alternative perspectives for consideration. Trained as both a professional geographer and as an educator, Dr. Bey excels in spatial analysis and synthesis, pedagogy, and instruction. His primary focus is on spatial, and location analysis. His integrated-systems view of the world provides highly contextualized conclusions, and recommendations that consider the interconnectivity of economics, politics, history, culture, health, social movements, and the environment in his analyses.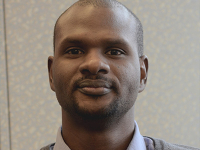 Dr. Neil E. Brown
Research Associate, UrbanKind Institute
Dr. Neil E. Brown is a Research Associate at UrbanKind Institute (Pittsburgh, PA), a think-and-do tank advancing policies, practices and programs focused on urban communities and their relationship with their built and natural environment. Specifically, he is a project manager for the Equitable and Just Platform for Pittsburgh (EJPP), an initiative to promote and secure equity, justice and transformational change in and around the City of Pittsburgh. In addition to his appointment at UrbanKind Institute, Dr Brown also has teaching and research affiliations with the Department of Geology and Environmental Science at the University of Pittsburgh, Falk School of Sustainability and Environment at Chatham University and the School of Natural Resource Management at Nelson Mandela University (South Africa).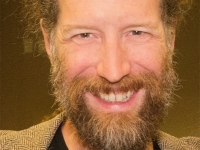 Neil Donahue, Ph.D.
Thomas Lord Professor; Director of Steinbrenner Institute for Environmental Education and Research, Carnegie Mellon University
Neil Donahue is the founding director of the Center for Atmospheric Particle Studies at Carnegie Mellon University and a Pittsburgh native. He is the Lord University Professor of Chemistry with appointments in both Science (in Chemistry) and Engineering (in Chemical Engineering as well as Engineering and Public Policy). He is now the director of the Steinbrenner Institute for Environmental Education and Research, which represents all environmental scholarship at CMU. Donahue has an undergraduate degree in Physics from Brown University and a doctorate in Meteorology at MIT. Before coming to CMU in 2000, he spent a decade in the laboratory of James Anderson at Harvard. He is a Fellow of the American Geophysical Union and the American Association for Aerosol Research and has received the Pittsburgh and Esselen Awards from the American Chemical Society. He has published more than 240 peer-reviewed journal articles, many very highly cited.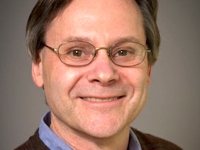 James P. Fabisiak, Ph.D.
Associate Professor, Department of Environmental and Occupational Health; Director of the Center of Healthy Environments and Communities, University of Pittsburgh Graduate School of Public Health
Dr. Fabisiak attended Syracuse University (BS) and Cornell University (MS) prior to receiving his Ph.D. in Pharmacology at the Pennsylvania State University School of Medicine. He did post-doctoral training at the University of Vermont and was the recipient of a Parker B. Francis Fellowship in Pulmonary Biology and Respiratory Medicine. He is currently Associate Professor of Environmental & Occupational Health and Director of the Center for Healthy Environments and Communities at the University of Pittsburgh. Being a mechanistic toxicologist for much of his career, he studied the cellular and molecular responses of injury, inflammation, repair and pathologic changes following environmental insult. He has received funding from the NIH, EPA and other sources and contributed to over 50 peer-reviewed publications. More recently, he has "expanded his portfolio" to studying public and community health risks associated with air pollution, oil and gas development, and marine oil spills. He is an author of several PRETA reports examining air quality issues in Southwest PA.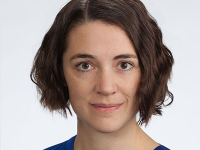 Gretchen Goldman, Ph.D., M.S.
Research Director for the Center for Science and Democracy at the Union of Concerned Scientists
Gretchen Goldman is the research director for the Center for Science and Democracy at the Union of Concerned Scientists. Dr. Goldman leads research efforts on the role of science in public policy, focusing on topics ranging from scientific integrity in government decision-making, to political interference in science-based standards on fossil energy production, climate change, and environmental justice. Previously, Dr. Goldman was a postdoctoral research fellow at the Georgia Institute of Technology, where she worked on statistical modeling of urban air pollution for use in epidemiologic studies of acute human health effects. She holds a Ph.D. and M.S. in environmental engineering from the Georgia Institute of Technology, and a B.S. in atmospheric science from Cornell University. Dr. Goldman has testified before Congress and her words have appeared in Science, Nature, The New York Times, The Washington Post, CNN, BBC, National Public Radio, and MarketPlace. She currently serves on the 500 Women Scientists Leadership Board, the advisory board of InfluenceMap, and the Air and Climate Public Advisory Committee for the Metropolitan Washington Council of Governments.
Erica Cochran Hameen, Ph.D., M.S., B.Arch
Architectural Designer, Assistant Professor at Carnegie Mellon University
Dr. Erica Cochran Hameen is an architectural designer and Assistant Professor at Carnegie Mellon University (CMU) where she serves as Co-Director of the Center for Building Performance and Diagnostics (CBPD), Track Chair of the Doctor of Professional Practice program, and the Architecture, Engineering & Construction Management (AECM) PhD program. Her architectural experience includes over 50 educational, media and broadcast, residential, community, and transportation facilities. She holds multiple honors including the Pittsburgh Courier Women of Excellence Award, and an AIA award for Diversity Recognition for the UDream program at CMU. Erica holds a B.Arch from Virginia Tech, a MS in Sustainable Design and a Ph.D. in Building Performance & Diagnostics from CMU. She leads research projects focused on improving Indoor Environmental Quality (IEQ), energy efficiency and energy policy. She serves on the board of directors for the Green Building Alliance and is the Vice Chair for the Phipps Conservatory and Botanical Gardens Board of Trustees and Chair of the Phipps Buildings and Grounds Committee.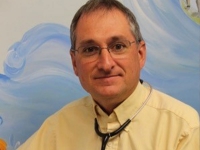 Ned Ketyer, M.D., F.A.A.P.
Retired Pediatrician, Pediatric Alliance; member, American Academy of Pediatrics Council on Environmental Health Project; board member, Physicians for Social Responsibility; SWPA Environmental Health Project
Dr. Ned Ketyer is a Pittsburgh-area pediatrician with special interests in developmental pediatrics, preventative medicine, and environmental health. After completing his pediatric residency at Children's Hospital of Pittsburgh, Dr. Ketyer practiced general pediatrics for 26 years before retiring from patient care in 2017. He writes and edits his practice's popular blog, The PediaBlog, and remains a member of the American Academy of Pediatrics Council on Environmental Health. Dr. Ketyer is a consultant for the Southwest Pennsylvania Environmental Health Project bringing attention to the health impacts of shale gas development in the Marcellus Shale gas patch, a board member of Physicians for Social Responsibility - Pennsylvania, and a Climate Reality Project Leader.
In all these roles, Dr. Ketyer connects the vast petrochemical "clusterfrack" underway in SW Pennsylvania with local and regional health impacts, and the global ecological and public health catastrophes resulting from plastic pollution and climate change that threaten the health and well-being of all passengers on this shining ball of blue.
Ramsha Khan
Student, University of Pittsburgh and Discovery Education Specialist at Phipps Conservatory and Botanical Gardens
Ramsha attends the University of Pittsburgh with the goal to major in environmental science and minor in museum studies; she aspires to become an educator one day. Ramsha started at Phipps in the summer of 2018 as a high school intern. After the completion of the internship, she worked as a Nature Lab docent, teaching visitors about the Lab's sustainability features. Almost a year into this position, Ramsha moved on to become a Discovery Education specialist, her current position at Phipps.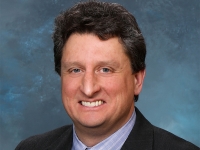 Matthew M. Mehalik, Ph.D.
Executive Director, Breathe Project
Matt serves as Executive Director of the Breathe Project, a coalition of local residents, environmental advocates, public health professionals and academics advocating for healthier air for the Pittsburgh region. From 2007 – 2016, he served as Program Director, Sustainable Pittsburgh, where he created Champions for Sustainability. Matt teaches environmental policy and community resiliency courses at Heinz College, Carnegie Mellon University since 2008. He has written multiple peer-reviewed publications in sustainability, design, and education and has co-authored Ethical and Environmental Challenges to Engineering with Michael E. Gorman and Patricia Werhane. Matt's Ph.D. is in Systems Engineering from the University of Virginia. He serves on the boards of Conservation Consultants International (CCI), Pine Richland School District, and Phipps Conservatory and chairs the Green Sanctuary Team at the Unitarian Universalist Church of the North Hills.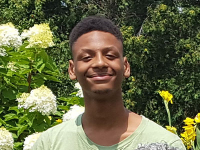 Jeremiah Morris
Student, Rosedale Technical College and former intern, Phipps Conservatory and Botanical Garden's Learning for a Greener Future internship
Jeremiah Morris graduated from Propel Andrew Street High School and is currently attending Rosedale Technical College. Jeremiah gained experience with environmental issues through participating in Phipps' Learning for a Greener Future internship. His interests include writing music, playing video games, nature observation, and skate boarding.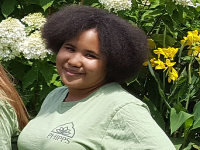 Sherrise Plater
Student, Woodland Hills High School and Forbes Road Career and Technical Center, former intern, Phipps Conservatory and Botanical Gardens' Learning for a Greener Future internship
Sherrise Plater is a high school senior attending Woodland Hills High School and Forbes Road Career and Technical Center. She participated in Phipps Conservatory and Botanical Gardens' Learning for a Greener Future Internship, in which she enjoyed learning about gardening, photography, environmental issues and so much more. Sherrise is also a Phipps Nature Lab Docent, showing Phipps guests the wonders of a healthy sustainable classroom for students of all ages. Sherrise is an involved student, attending Woodland Hills Youth Climate Action Summit and participating in Green Team and International Studies Group. She plans to gain her certification in Computers, Networking, and Security and to continue her studies at Chatham University.
Joylette Portlock, Ph.D.
Executive Director, Sustainable Pittsburgh
Dr. Joylette Portlock is the Executive Director of Sustainable Pittsburgh, a nonprofit working to advance sustainability policies and practices in southwestern Pennsylvania. Sustainable Pittsburgh regularly works with hundreds of partners in the region — including local governments, nonprofits, and the business community — to ensure our economy is built to last and that our people and our planet thrive. Prior to her role at Sustainable Pittsburgh, Dr. Portlock served as Associate Director of Science and Research at the Carnegie Museum of Natural History and as Executive Director of Communitopia, a nonprofit based in Pittsburgh that focuses on climate change communication. She holds a bachelor's degree in biology with a minor in anthropology from MIT and a Ph.D. in genetics from Stanford University. Her work focuses on building community around sustainability topics, with a particular interest in making important scientific, technical or complex information accessible and useful. Dr. Portlock has worked on environmental issues at the local, state, and federal level, and also currently serves on the Allegheny County Board of Health. She was an advisor to Project Drawdown, and serves in many other roles in the community, including as an advisory board member of the Black Environmental Collective. Dr. Portlock has lived and worked in the Pittsburgh region since 2007.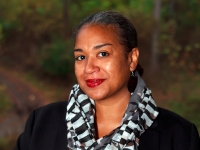 Camila Rivera-Tinsley
Director of Education, Pittsburgh Parks Conservancy
Camila Rivera-Tinsley is the director of education for the Pittsburgh Parks Conservancy. She leads the conservancy's growing slate of all-ages, environmental education programming and helms the Frick Environmental Center, the first publicly owned Living Building in the United States. Before serving in her current role, she attended The Pennsylvania State University and subsequently secured a position at The Schuylkill Center for Environmental Education, where she worked for 14 years, stewarding programming and mentoring hundreds of students and early career professionals. It was at the Schuylkill Center that she began to realize that urban environmental education, and ensuring the diversity of the field, was her true life's passion. She helped to start a small environmental non-profit focused on people color and continues to use her voice to highlight the concerns of underserved populations. With an extensive background in environmental education, horticulture, permaculture, and urban agriculture, Rivera-Tinsley serves on the Environmental Education Advisory Council for the state of PA. Camila's 17-year history of serving her community through her profession, volunteer work, and as an adviser to environmental organizations of color have formed and cemented her passion for providing opportunities to connect all peoples to green spaces in their community. Her true motivation lies in creating a more verdant and inclusive future for her 14year-old daughter.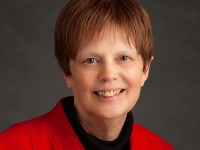 Debra J. Romberger, M.D.
Henry J. Lehnhoff Professor and Chair, Department of Internal Medicine, University of Nebraska Medical Center
Dr. Debra Romberger is Chair of the Department of Internal Medicine at University of Nebraska Medical Center (UNMC) and a pulmonary/critical care physician. She graduated from the University of Kansas School of Medicine and completed her internal medicine and pulmonary/critical care clinical fellowship at Kansas University Medical Center. She subsequently completed a pulmonary research fellowship at UNMC. She joined the faculty at UNMC and has advanced to the rank of Professor. Her research interests focus on airway inflammation especially related to agricultural-related dusts. Her work has been funded by NIOSH and the VA R&D. She is the PI of the outreach program for the Central States Center for Agriculture Safety and Health at UNMC.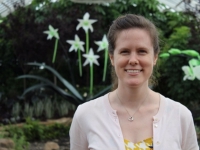 Meghan Scanlon, WELL AP
Wellness and Sustainability Specailist, Phipps Conservatory and Botanical Gardens
Meghan Scanlon, Phipps' wellness and sustainability specialist, acts as a change agent for the Conservatory, facilitating new ways to connect human and environmental health within Phipps and other organizations. Her expertise in developing and implementing targeted sustainable wellness practice standards enhances Phipps' mission. In Studio Phipps, she inspires others by sharing the knowledge Phipps has gathered about sustainability and health through our design projects and operations. Meghan holds a bachelor's degree in political science and public policy, and she has over 10 years of environmental impact documentation, land conservation and green infrastructure design experience.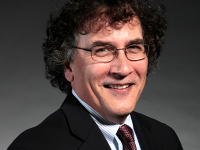 John F. Stolz, Ph.D.
Director of the Center for Environmental Research and Education and professor, Department of Biological Sciences at Duquesne University
John Stolz is a Professor in the Department of Biological Sciences and Director of the Center for Environmental Research and Education at Duquesne University. He received his BS degree in biology at Fordham University and PhD at Boston University in 1984 in microbial ecology and evolution. He was an NRC Post doctoral fellow at the NASA Jet Propulsion Laboratory and the Department of Geology and Planetary Sciences, California Institute of Technology, and an NSF Postdoctoral Fellowship in Plant Biology in the Biochemistry Department at the University of Massachusetts, Amherst. His main research interests are in the community structure of microbial mats and stromatolites; the microbial metabolism of metals and metalloids including arsenic, selenium, and nitrate; and water quality impacts of unconventional shale gas extraction. Dr. Stolz has published 95 journal articles, 42 book chapters, and author-edited three books.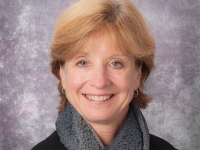 Sally E. Wenzel, M.D.
Professor of Medicine; Chair, Department of Occcupational and Environmental Health, University of Pittsburgh
Dr. Sally Wenzel completed her MD degree at the University of Florida and spent 19 years at National Jewish and the University of Colorado before moving to the University of Pittsburgh. She received numerous awards from the American Thoracic Society and the European Respiratory Society. She is currently Director of the University of Pittsburgh Asthma and Environmental Lung Health Institute at UPMC, and Chair for the Department of Environmental and Occupational Health, at the Graduate School of Public Health, University of Pittsburgh. Dr. Wenzel has a passion for improving the understanding of asthma, in particular severe asthma, where both genetic and environmental factors are likely to be playing a role. She has promoted severe asthma as a complex disease and her studies of asthma phenotypes are internationally recognized.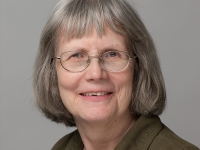 Linda Wigington
ROCIS Team Leader, ROCIS Pittsburgh
Linda Wigington provides indoor air quality and residential energy consulting services through her firm, Linda Wigington & Associates. She brings 30 years of building performance experience to her role as leader of the Pittsburgh, PA-based ROCIS (Reducing Outdoor Contaminants in Indoor Spaces) initiative, funded by The Heinz Endowments. Her focus is on low cost monitoring of air quality, and refining interventions that substantially reduce particle counts, whether they are from outdoor or indoor sources. To date, 42 cohorts have engaged 300 people in monitoring particles (0.5+ and 2.5+ um), CO2, CO, and radon in their homes or workplaces for a three-week period. Over 40 homes have participated in longer term monitoring to gain insight on the impact of filtration strategies, kitchen exhaust hoods, and radon mitigation. Linda received her master's degree from WVU's Program for the Study of Technology. Her focus of study was community education and residential energy efficiency.
Nsedu Witherspoon, MPH
Executive Director, Children's Environmental Health Network
Nsedu Obot Witherspoon, MPH, serves at the Executive Director for the Children's Environmental Health Network (CEHN), where her responsibilities include successfully organizing, leading, and managing policy, education/training, and science-related programs. For the past 20 years, she has served as a key spokesperson for children's vulnerabilities and the need for their protection, conducting presentations and lectures across the country.
She is a leader in the field of children's environmental health, serving as a member of the NIH Council of Councils, on the External Science Board for the Environmental Influences on Child Health Outcomes (ECHO) NIH Research and is a leader in the Cancer-Free Economy Network. Ms. Witherspoon is also a Board member for the Pesticide Action Network of North America, the Environmental Integrity Project, and serves on the Maryland Children's Environmental Health Advisory Council.
Ms. Witherspoon has held past appointments on the Science Advisory Board for the Centers for Disease Control and Prevention and Children's Health Protection Advisory Committee for the Environmental Protection Agency. She is a past member of the National Association of Environmental Health Sciences Council and the Institute of Medicine's Environmental Health Sciences Roundtable. Ms. Witherspoon has a variety of publications and has the distinct honor of having one of CEHN's leadership awards, the Nsedu Obot Witherspoon (NOW) Youth Leadership Award, named in her honor. She is also the recent recipient of the William R. Reilly Award in Environmental Leadership from the Center for Environmental Policy at American University.
Ms. Witherspoon has a B.S. in Biology Pre Med from Siena College and a M.P.H. in Maternal and Child Health from The George Washington University, School of Public Health and Health Services. She is a proud mom to 4 children!