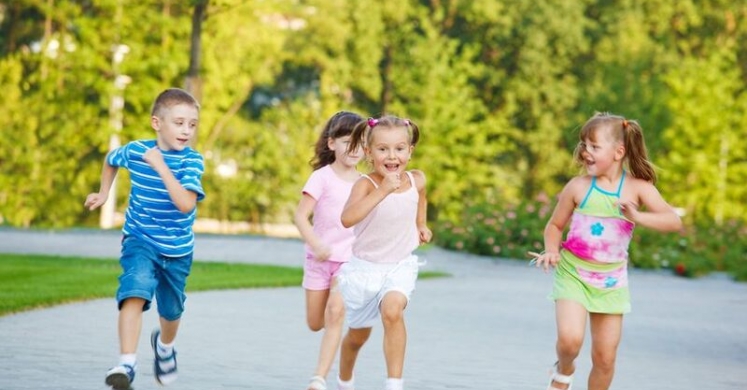 5-2-1-0 Blog – Local Pitt Professors Contribute to Updated National Physical Activity Guidelines
Two of Pittsburgh's top academics spent the past year+ working on a project with national-level health impacts! Professor Kirk Erickson from the Department of Psychology at the University of Pittsburgh, and Professor John Jakicic, Chair of the Department of Health and Physical Activity in Pitt's School of Education, were selected by the Department of Health and Human Services (DHHS) to sit on the Physical Activity Guidelines for Americans advisory council. This selective council, consisting of only 17 health professionals from across the country, was tasked with updating the National Physical Activity Guidelines, which are updated once every ten years. These guidelines work to inform the entire country, from the public to health professionals alike, on the best practices in regard to physical activity, fitness and overall health for Americans of all ages.1
Committee members were appointed in the summer of 2016, which is when the review of a massive amount of current scientific evidence first began. In all, more than 1,200 scientific studies were referenced in the final scientific report submitted by the committee to DHHS in 2018.1 This report will inform the development of the new federal guidelines, which are set to be published later this year.2
So who are these impressive professors, and how did they feel about becoming a part of this comprehensive process?
Professor Kirk Erickson has been at the University of Pittsburgh for 10 years, and in addition to his role as a professor, he is also the director of Pitt's Brain Aging and Cognitive Health Lab.1 Professor Erickson specializes in the interplay between physical activity and brain function and health across the lifespan.1 His background allowed him to lead the development of the brain health chapter in this year's scientific report. Professor Erickson told us, "This was a fantastic experience that I was honored to be involved with. We spent over one year closely examining the scientific literature to come up with our conclusions that go to support the physical activity guidelines. Our work unequivocally shows the positive effects of physical activity on a number of health outcomes including aspects of brain health." In addition to his contributions to the guidelines, Erickson is also currently leading a 5-year, $21.8 million trial which studies the link between exercise and brain health in older adults populations.1
Professor John Jakicic, a Pitt faculty member since 2002, has also focused his career heavily on the relationship between physical activity and human health across the lifespan.3 Professor Jakicic currently leads the University of Pittsburgh's team that is involved with the Molecular Transducers of Physical Activity in Humans program, a 6-year, $170 million dollar program funded by the NIH which holds the ultimate goal of understanding how physical activity specifically affects the human body.3 Due to his expertise, Professor Jakicic was able to contribute heavily to the Cardiometabolic Health and Prevention of Weight Gain chapter of the report.
All of us at Let's Move Pittsburgh are really looking forward to reading the newly updated guidelines, and to incorporate the recommendations and hard work of Professor Erickson, Professor Jakicic, and the rest of the advisory council into our own work in the community!
Sources:
"Pitt Researchers Revise How Americans Get Healthy." Pitt Wire, 3 Apr. 2018.
"Upcoming Guidelines." Health.gov.
"Distinguished Professor John Jakicic Leading $170 Million, 19-Center Research Project on Molecular Benefits of Exercise." University of Pittsburgh School of Education, 13 Dec. 2016.
Photo Credit: