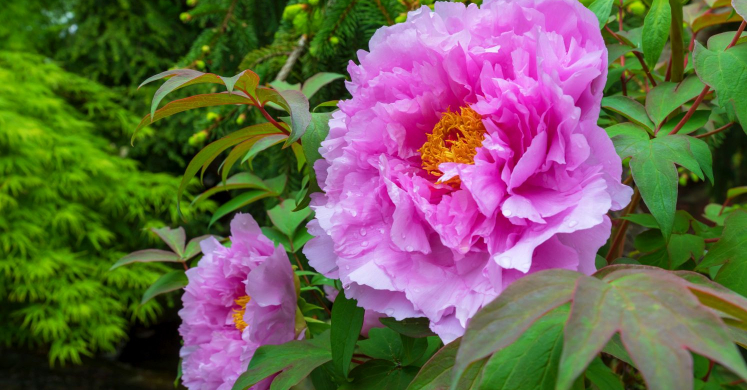 Let's Stay Connected: May 11 — 17
We at Phipps are always thinking of our members, visitors and friends, and during these uncertain times, we want to provide you with nature's beauty and inspiration, just like we would if you were with us in the glasshouse. Phipps will remain closed through the stay-at-home order, but in the meantime, we're sharing a virtual treasure trove of materials to help you engage with nature, re-experience the wonder of Phipps shows past, make your own gardening plans and more. We appreciate your support of Phipps and look forward to staying in contact in this way!
---
Shop at Our Virtual May Market
While we are unable to hold an in-person May Market this year, many of our incredible vendors are still available to take your order. Check out the website and start your springtime shopping for seasonal plants, handmade goods, fresh food items and more!
---
New Online Courses Now Available
Whether you are a seasoned green thumb, aspiring floral designer or budding backyard vegetable gardener, we have a class for you — and now some of our most popular courses are available to attend from the comfort of your own home.
---
Join Us for a Virtual Story Time Each Wednesday!
Story Time is going online! Join us each Wednesday at 10:30 a.m. or 1 p.m. for a 15-minute Story Time and receive a link to a fun activity that you can complete at home. Each week, we will share a new story and activity!
Wed., May 13 Schedule
Greeting and Welcome
Discussion on making good decisions, adapted from Making Good Choices: Lesson for Kids by Jennifer Lowery
Learning to Read Component: The letter "D" and the word "Decision"
Reading of Leonardo, the Terrible Monster by Mo Willems
"Old MacDonald" sing-along
Goodbye song
Follow-up email with themed activity
---
Share Your Gardens With Us
Show us your leafy companions! In honor of National Public Gardens Week this week, Phipps will be featuring photos from home gardens on our social media. Take a photo of your garden, houseplants or backyard nature using #phippsfromhome for a chance to be featured!
---
Blog Updates from Let's Move Pittsburgh and Science Education
This past week, the team from Let's Move Pittsburgh and Science Education shared blog posts on learning about fruit and vegetable gardens, a happy harvest matching game and advice for how to keep produce fresh. Follow our blog or the Education and Research Facebook page for more!
---
Help us Reopen Our Doors at Our Bright, Beautiful Best
While Phipps is closed, we must care for our plants and facilities so that we can continue to be the source of beauty and enrichment we have been to Pittsburgh for over 125 years. If you're inspired, please show your support today!
Select Photos © Paul g. Wiegman