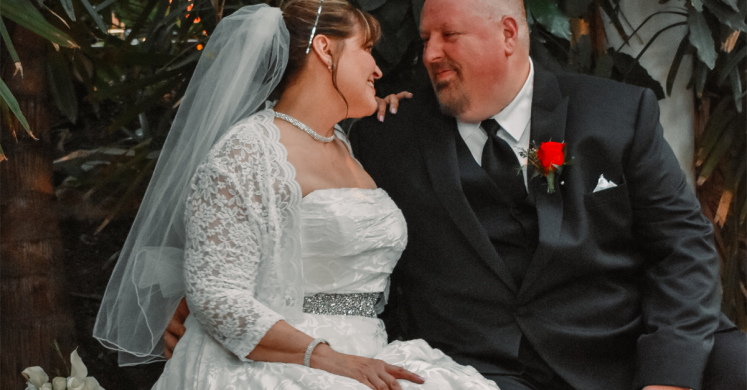 Weddings Under Glass: Chuck and Janice
Weddings Under Glass is a monthly blog series where we highlight the stories of couples who chose to begin their happily ever after in the lush backdrop of Phipps, named one of the best outdoor garden wedding venues by Elle and Harper's Bazaar.

Love can happen multiple times in life. Though neither Janice nor Chuck would have ever expected to fall in love over pool accessories, this is where their second chance at love began. For many years, Chuck worked with Janice as her pool salesman. One day, while shopping for chemicals for her pool, Janice went to Chuck for guidance, which ended up turning into a lovely conversation that started their blooming relationship. It was an instant connection.
Before they knew it, Chuck got down on one knee and proposed to Janice right in their living room. "We had spoken so many times about getting married and Chuck is such a comedian, I thought he was joking!" Janice said. Through happy tears, Janice said yes and they began to plan their dream wedding.
The wedding was simple and elegant, with simple black and white attire with a splash of red, which was complemented by the lush scenery of the Tropical Forest. With their children by their sides, Chuck and Janice tied the knot in front of the beloved fish tank. The happy couple also took the time to dedicate wine boxes to each other. With hand written letters and a bottle of wine sealed in a box, Chuck and Janice promised to open these boxes to enjoy and remember why they fell in love on their five year anniversary.
Today, you can find Chuck and Janice living happily in their home, while also creating their very own backyard oasis with a pool and patio.
Would you like to plan your special day at Phipps? Please contact our events team by email or by calling 412-315-0685.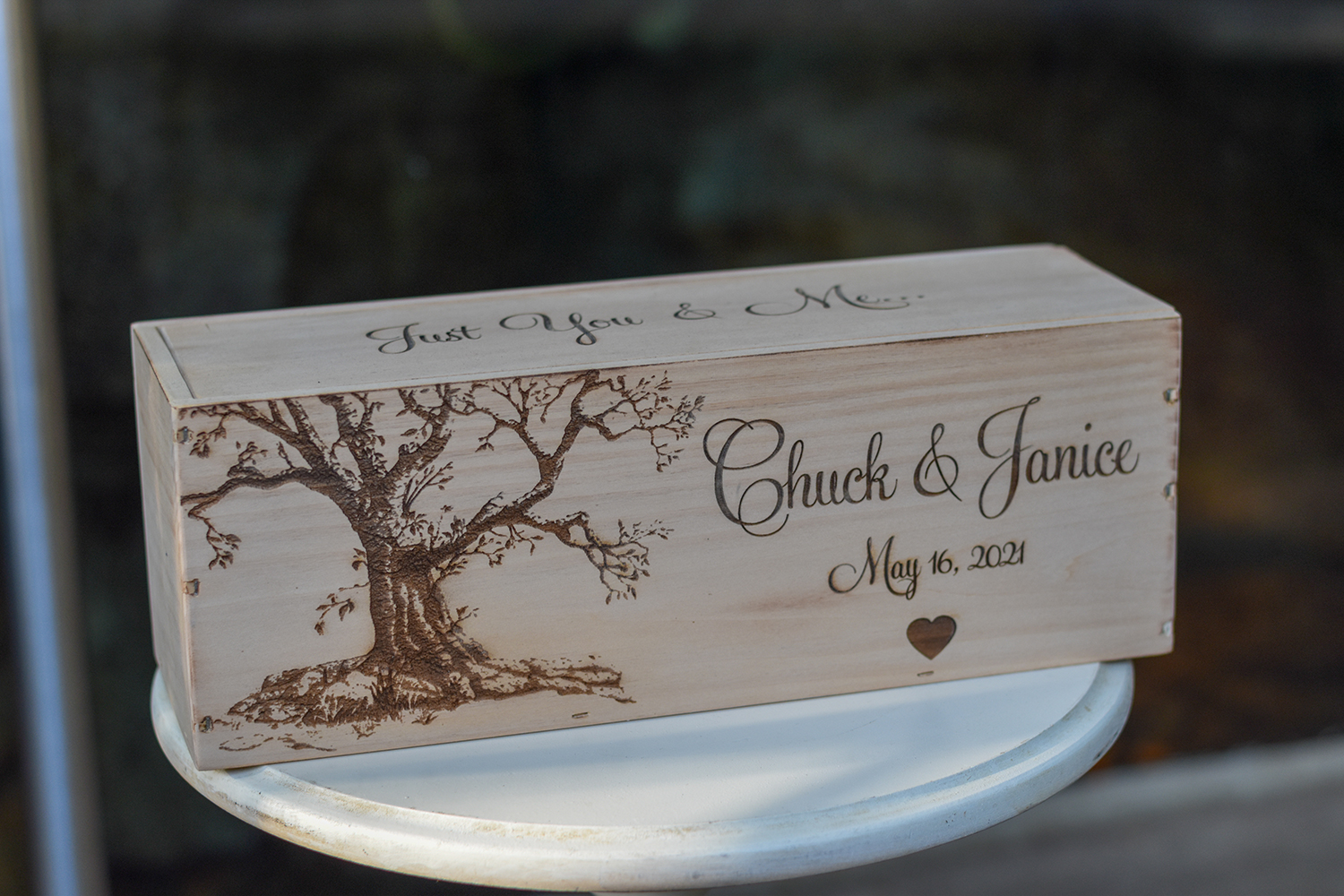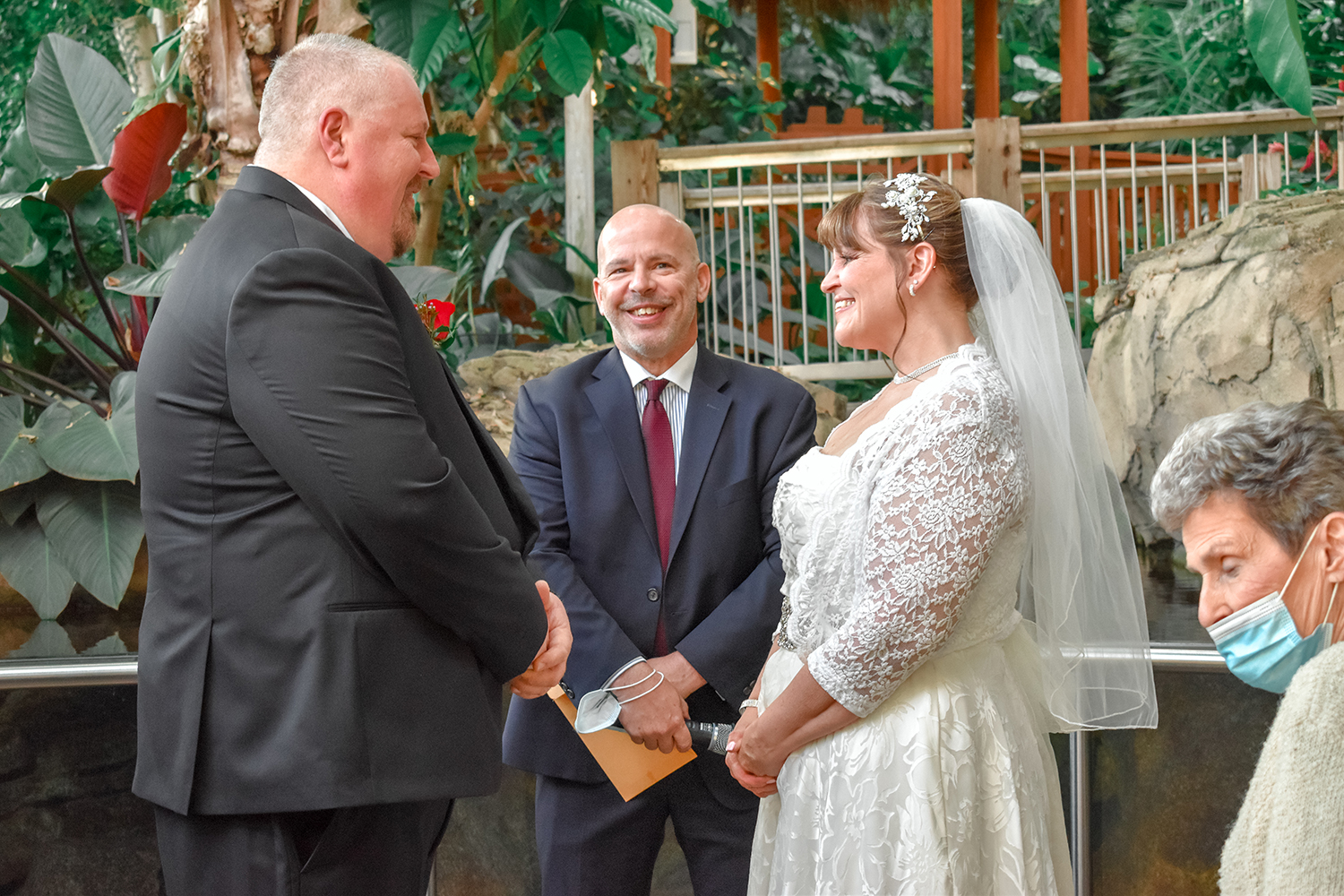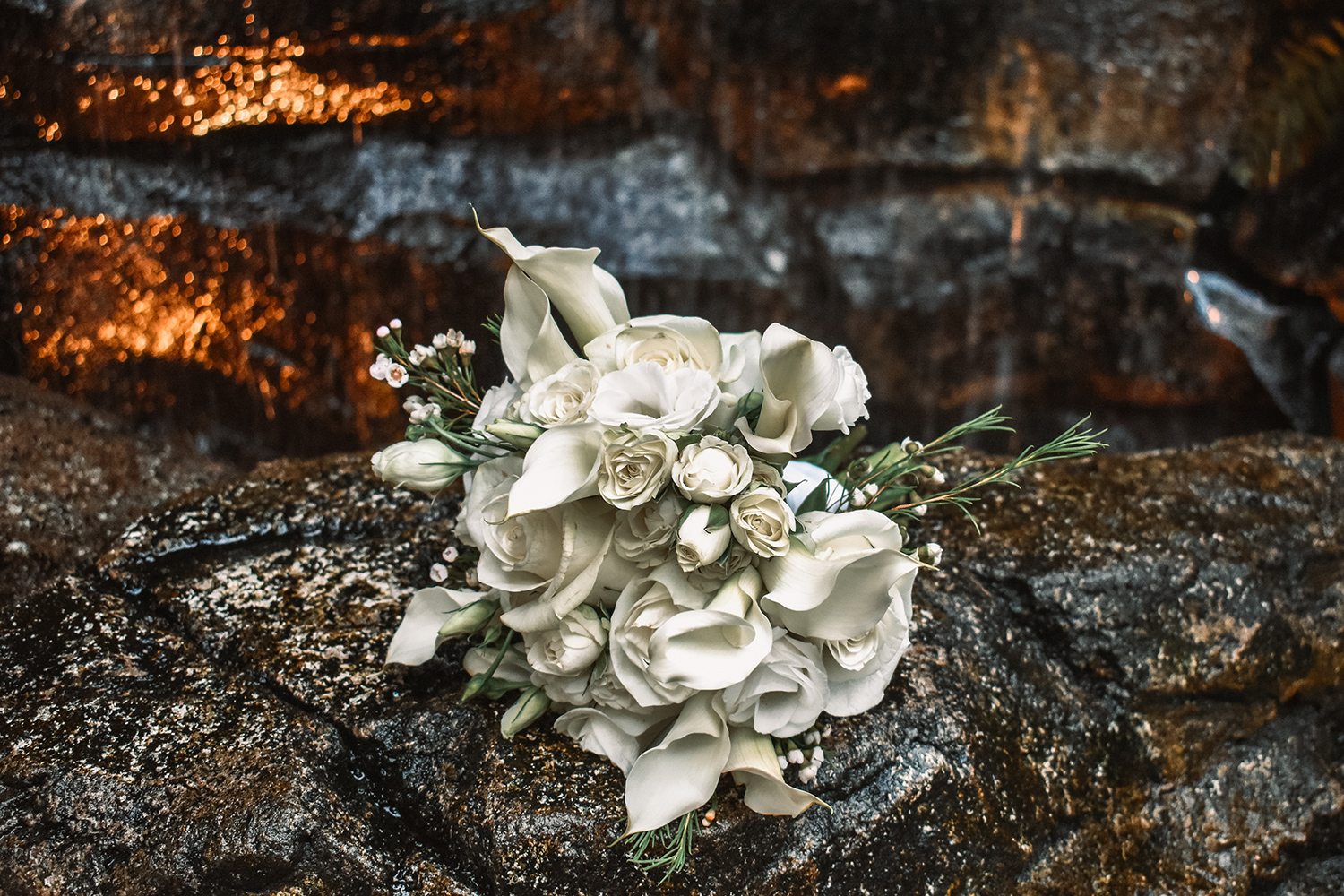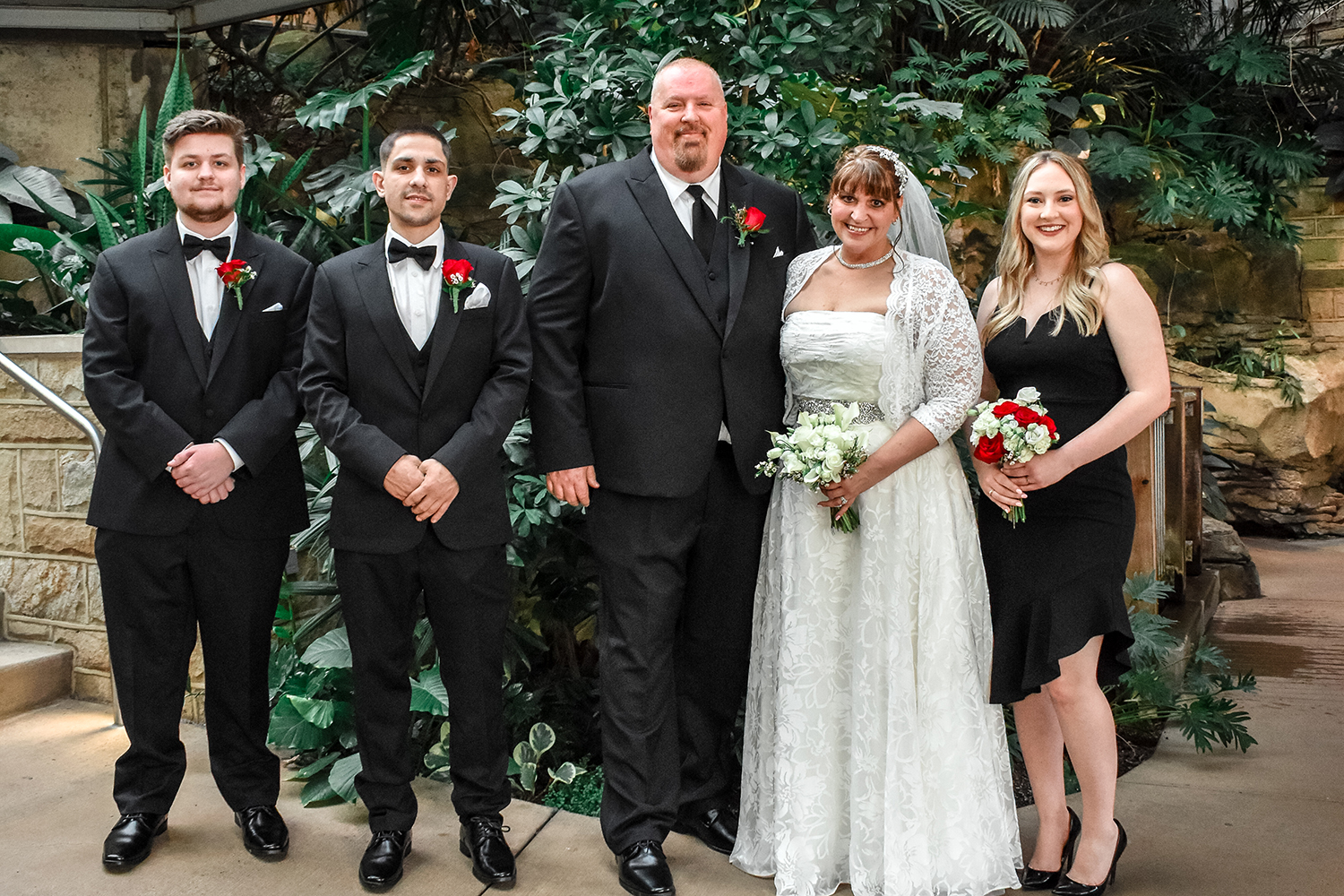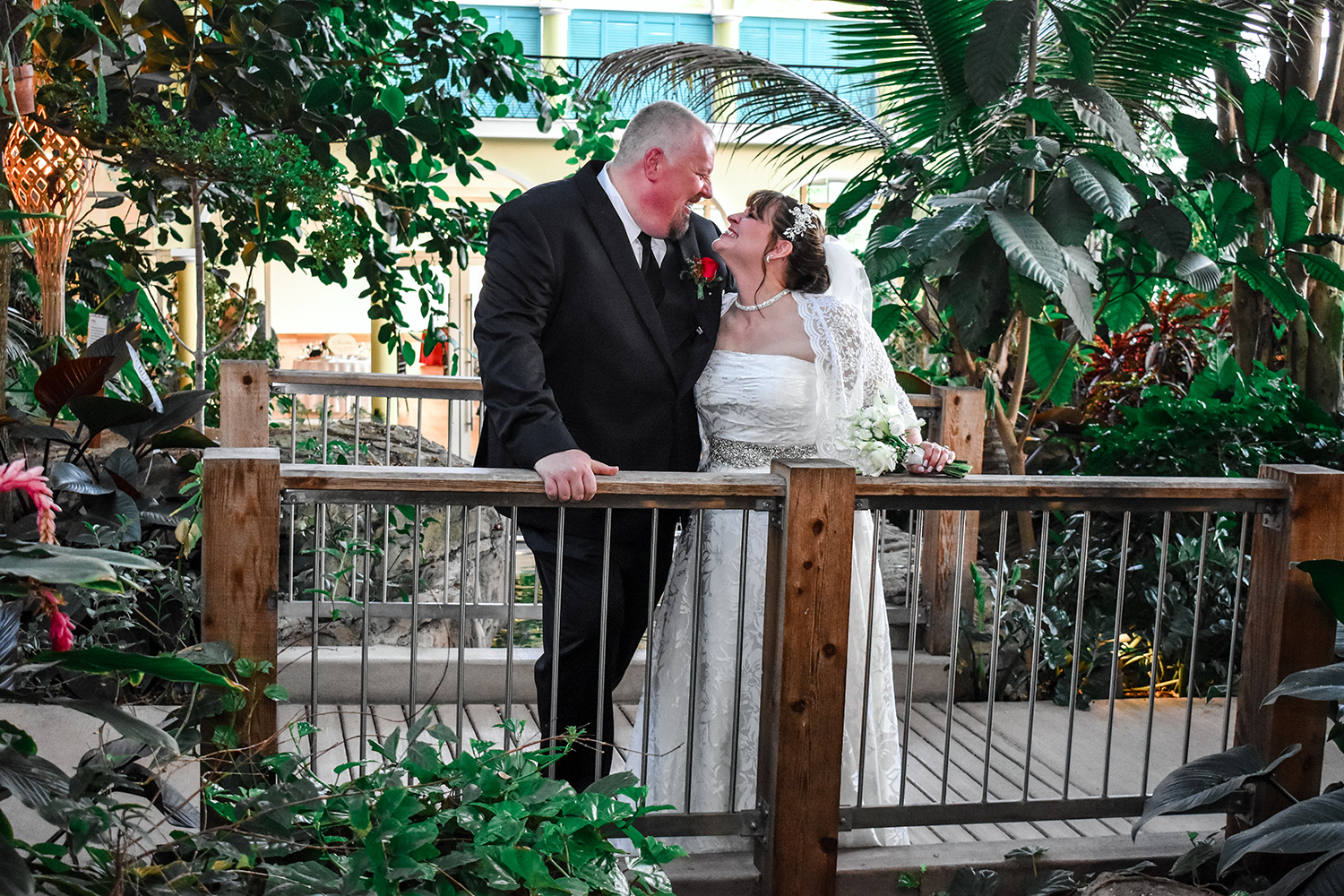 Vendors:

Photographer: Sadie Renee Photography
Cake: Bethel Bakery
Flowers: Pete Donati and Sons