Now Open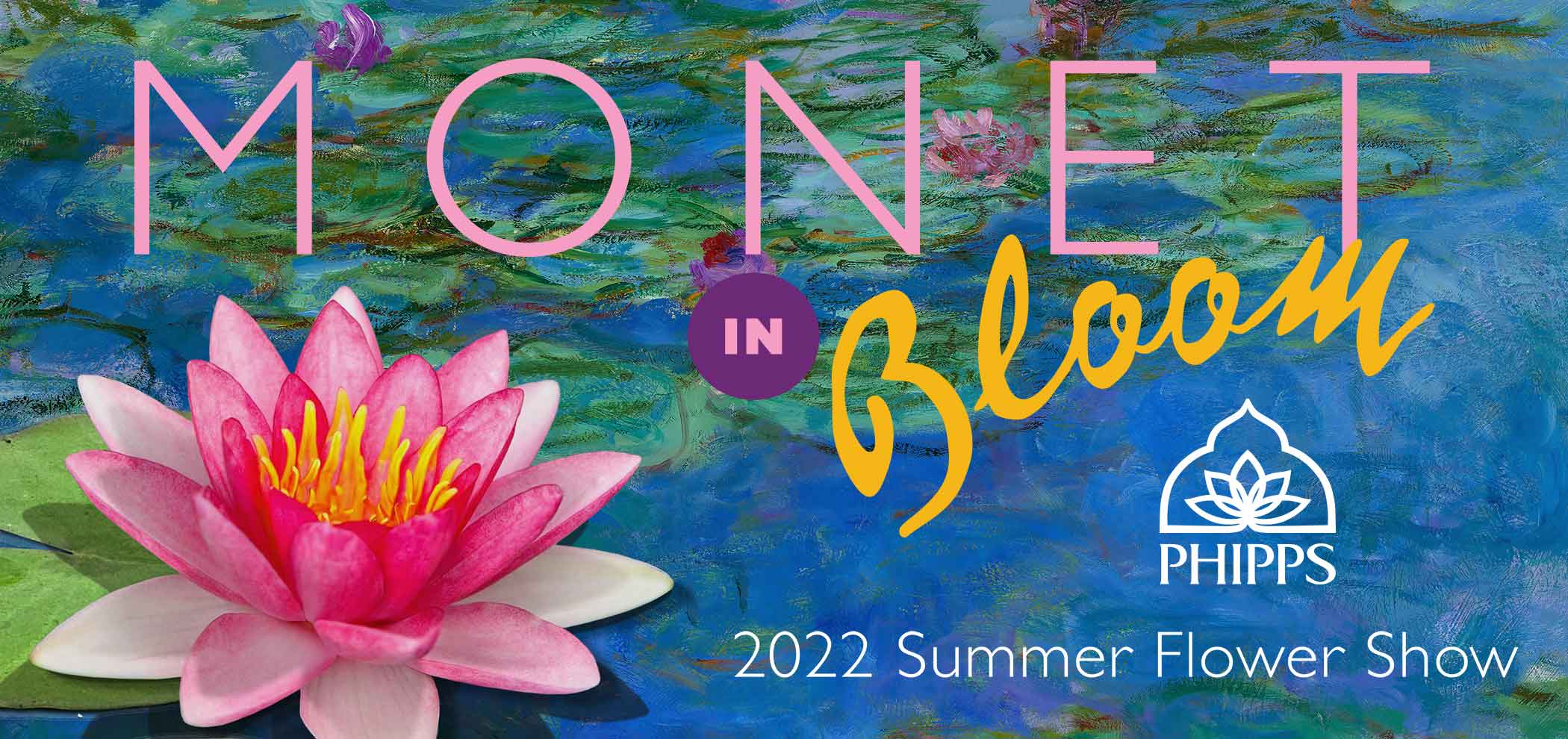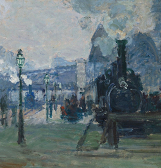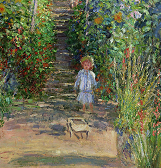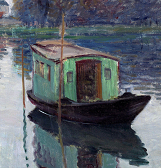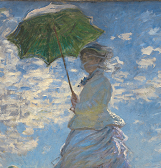 This summer, experience the breathtaking art of Claude Monet brought to vibrant life through Phipps' incredible horticultural displays.
Buy Tickets Online
All member and nonmember tickets must be reserved in advance. Learn how you can join us!
In 2019, Phipps' Summer Flower Show: Van Gogh in Bloom wowed thousands of guests with large-scale creations of the painter's famed work. Starting Sat., May 7, Phipps turns its eye to another icon as we present Monet in Bloom, based on the works of impressionist painter Claude Monet. In this spectacular new show, our summer displays will give three-dimensional life to Monet's breathtaking scenes of delicate flora and dreamlike design — beloved works that have stood the test of time for 100 years. Just as Monet connected with the natural world by painting outdoors to immerse himself in nature, Phipps now reimagines his art through the flora that inspired it, paying transformative tribute to "Water Lilies," "The Saint-Lazare Station" and even the artist's iconic studio boat through horticultural display.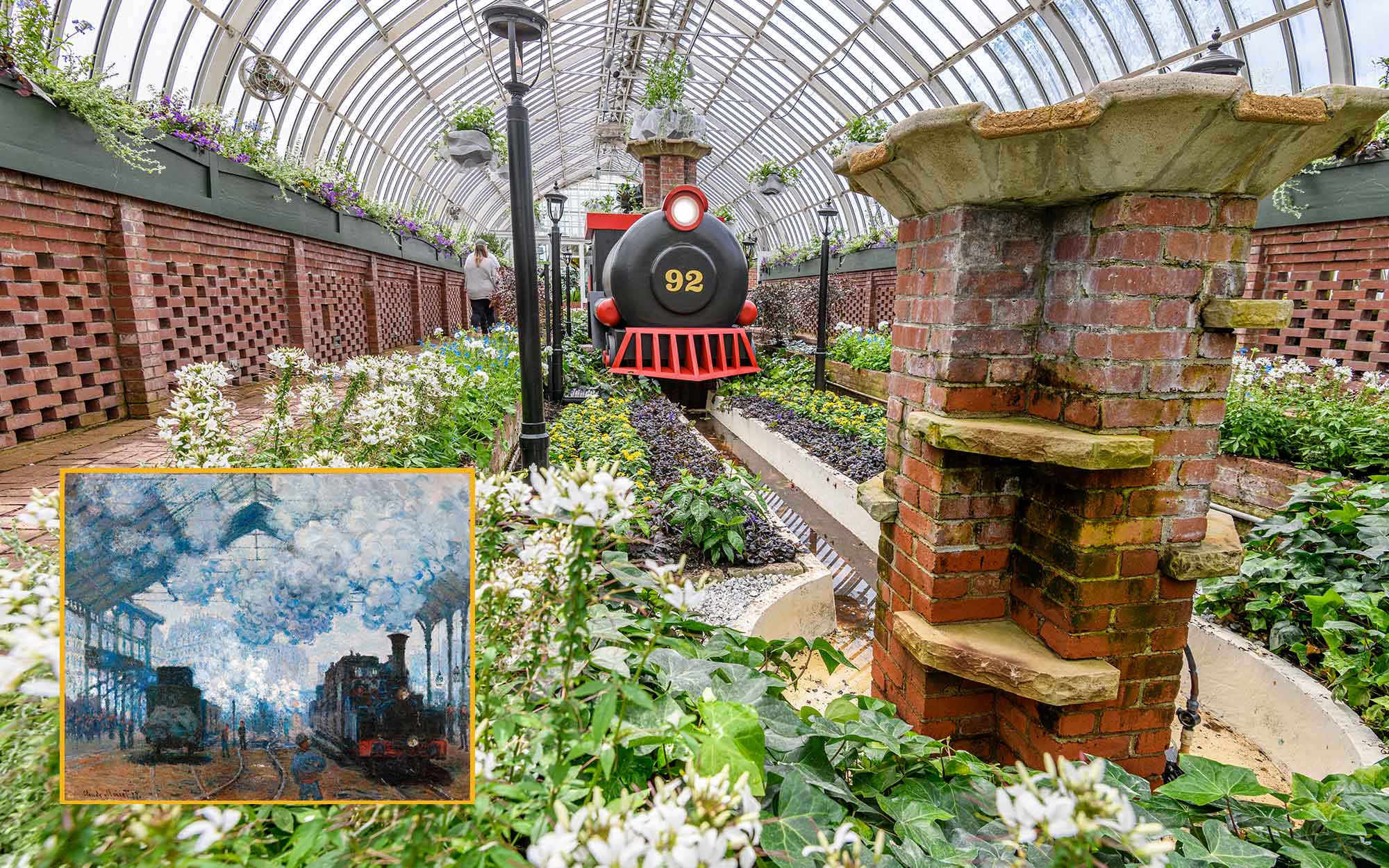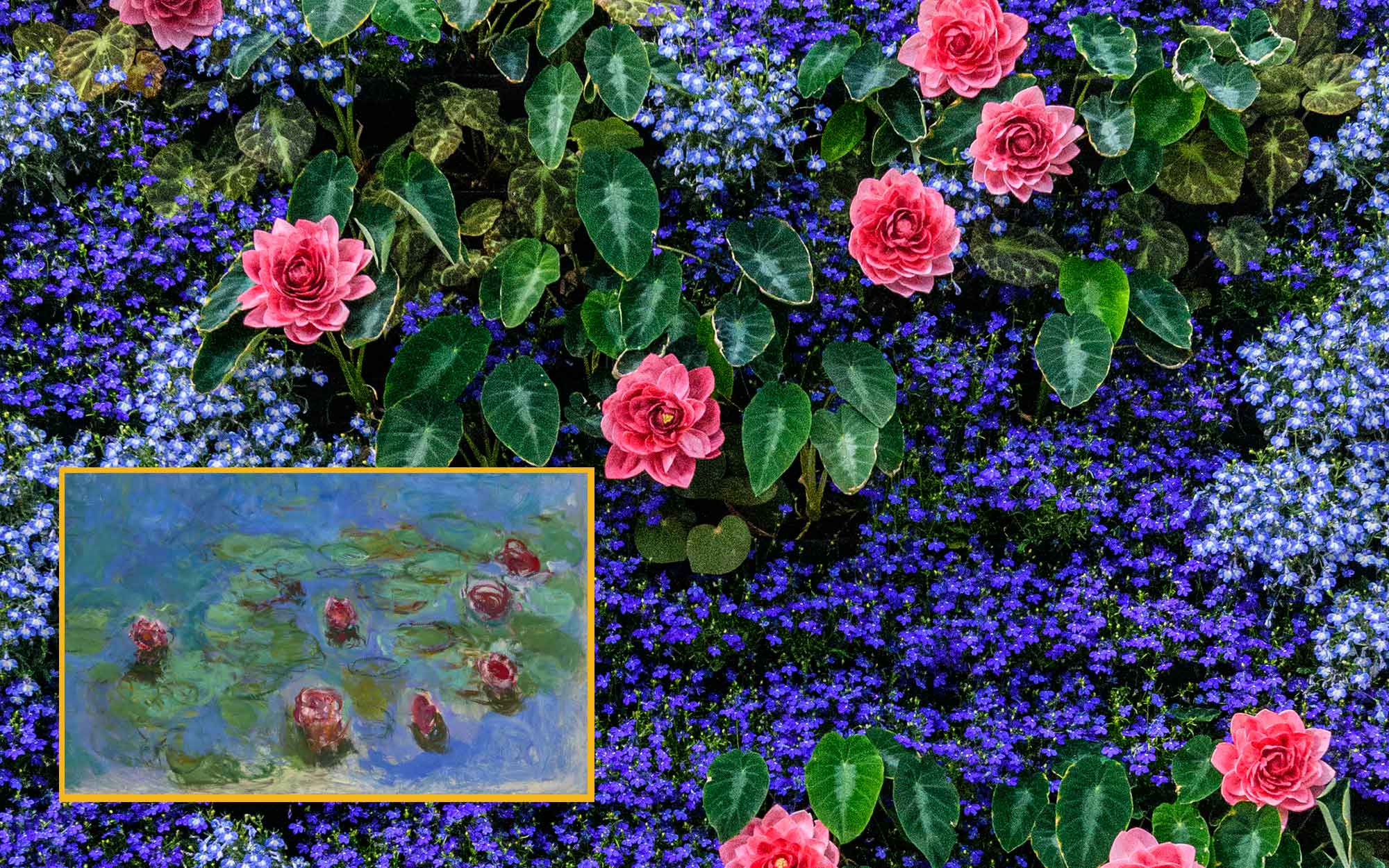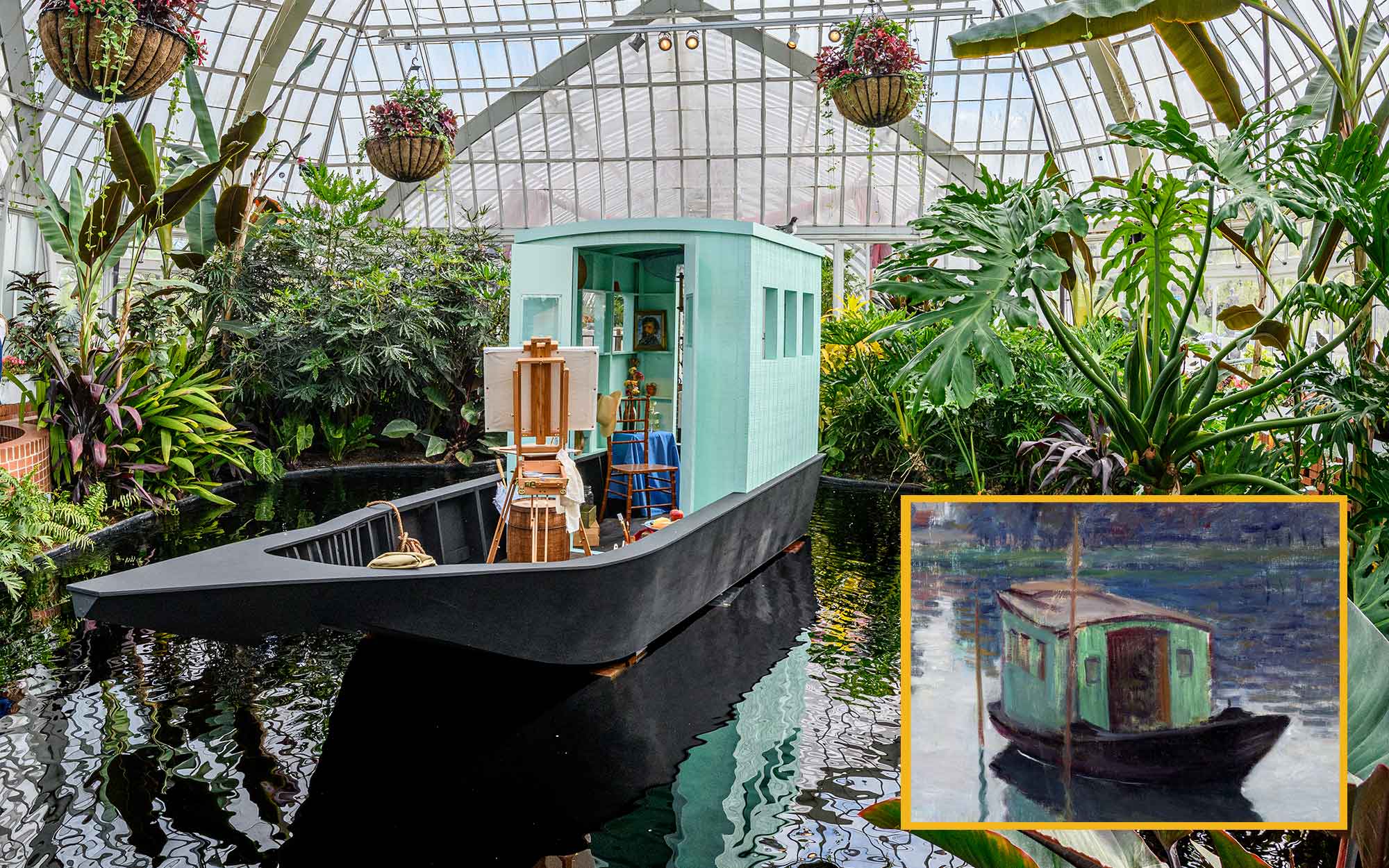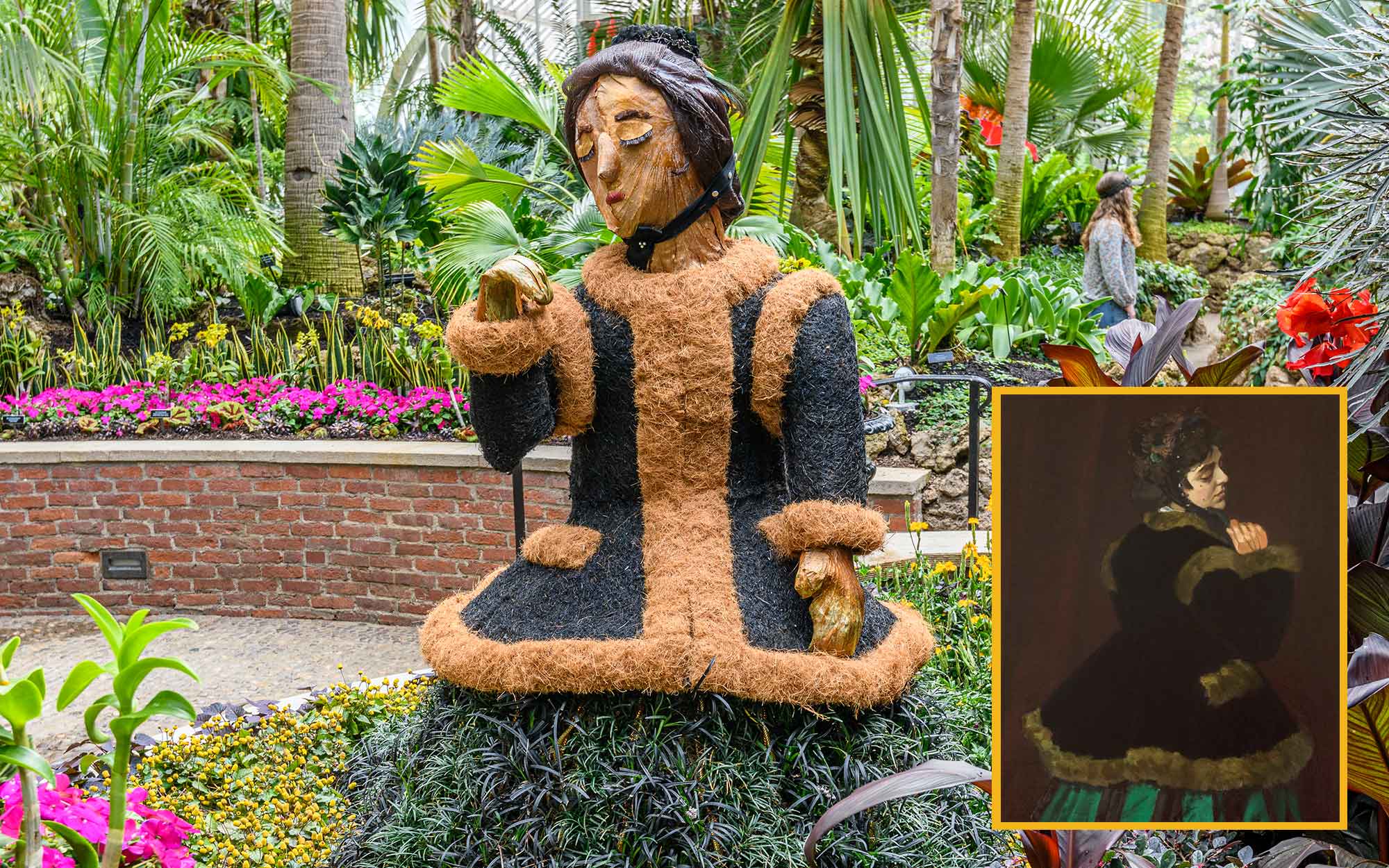 Vivid botanical vignettes in room upon room will place you directly into stunning scenes from Monet's own canvasses, surrounding you with viney arbors, billowing hanging baskets, and striking blooms ranging from water lilies and sunflowers to begonias and dahlias. Awe-inspiring by both day and night — as Friday evenings allow an entirely different look at the displays as enhanced by architectural lighting — Monet in Bloom provides a masterpiece you can luxuriate within, a moving combination of art and nature that will allow you to see both in a new light. Don't miss this one-of-a-kind, all-ages experience that only Phipps can provide!
"My garden is my most beautiful masterpiece."
– Claude Monet
Exhibit Features
Pass under recreations of gorgeous arbors from Monet's own garden in Giverny, France, painted in Monet's signature green and covered with annual vines and garden bed mixes as you make your way to the Conservatory entrance
View "Water Lilies" recreated with lobelia, begonias and other flowers in a giant vertical mural in our Welcome Center
Step through an oversized picture frame to meet "The Woman in Green" rendered as a green and black striped topiary against a black foliage backdrop in our Palm Court
Make a stop at "The Saint-Lazare Station" as our Sunken Garden's central channel is reimagined to hold a massive train with bugleweed tracks and steam billows made from hanging baskets of dusty miller and verbena
See Monet's "Studio Boat" as it floats in our Victoria Room pond surrounded by beds of impatiens, begonias and other colorful blooms
Join a "Luncheon Under the Canopy" in our East Room complete with a picnic table of delicious treats
Recreate "The Artist's Garden at Vétheuil" by posing for a photo by a vintage wagon between tall plantings of canna, everlastings and sunflowers
Explore the artist's garden at Giverny and meet the "Woman with a Parasol" as arbors arch skyward and Monet-green benches invite relaxation in our South Conservatory
Float through the Serpentine Room amid ponds of "Water Lilies," a Japanese footbridge and purple dahlias, with a special surprise at the end of the path.
Monet in Bloom, designed by Associate Director of Exhibits Jordyn Melino, is open Sat., May 7 – Sun., Sept. 25.
Select photos © Paul g. Wiegman
"Water Lilies" by Claude Monet, ca. 1914–1917, oil on canvas, 65 3/8 x 56 in. Courtesy of Fine Arts Museums of San Francisco, Mildred Anna Williams Collection.
"Arrival of the Normandy Train, Gare Saint-Lazare" by Claude Monet, 1877, oil on canvas, 41 x 29 1/2 in. Collection of RMN (Musée d'Orsay) / Hervé Lewandowski.
"Camille" by Claude Monet, 1866, oil on canvas, 59 1/2 x 91 in. Collection of Kunsthalle Bremen.
"The Artist's Garden at Vétheuil" by Claude Monet, 1881, oil on canvas, 59 5/8 x 47 5/8 in. National Gallery of Art, Ailsa Mellon Bruce Collection.
"Woman with a Parasol" by Claude Monet, 1875, oil on canvas, 39 3/8 x 31 7/8 in. National Gallery of Art, Collection of Mr. and Mrs. Paul Mellon.
More Events You'll Enjoy
Daily, noon – 5 p.m. with occasional evening hours

Switch your home electricity to 100% green power while visiting our Tropical Forest Conservatory and you can receive a free Phipps membership!

Virtual Exhibit Now Open

A dynamic exhibit at the Center for Sustainable Landscapes addresses the pressing environmental issues of our time and proposes a new way of thinking about how to solve them.

Buy or Rent Today

Enjoy the beauty of Phipps' Summer Flower Show: Monet in Bloom from the comfort of your own home. Buy, rent or give our virtual video tour as a gift today!