Nourishing People and the Planet
Drawing inspiration from the realization that the most intimate connections between people and nature are rooted in the food we eat, Phipps' commitment to green innovation includes a dedication to the improvement our region's food systems. Phipps connects guests to clean, healthy foods through high-impact initiatives including its Rooftop Edible Garden, Café Phipps, Botany Hall Kitchen and more.

From the food we grow and serve on-site to the education programs we offer for all ages, Phipps seeks to redefine the relationship between people and food in a way that puts human and environmental health first.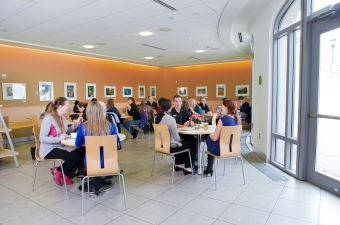 Our three-star Green Restaurant Certified® café operates with a mission to provide guests with fresh, healthy meals featuring local, organic, sustainably produced and seasonal ingredients.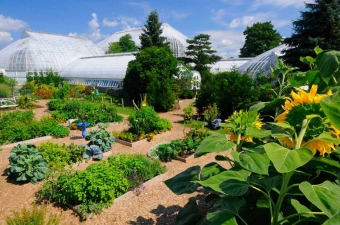 This dynamic outdoor demonstration space that provides fresh produce for Café Phipps and serves as a site of hands-on learning for a variety of our children's camps and youth programs.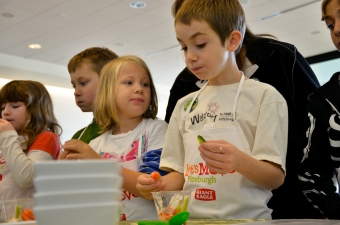 This healthy lifestyles program of Phipps supports families and communities in their joruney toward healthy eating and fitness through events, online resources, grant opportunities and more.
Photos © Paul g. Wiegman, Adam Milliron, Phil Johnson II, Mark Dixon