Saturdays and Sundays; 1:30 p.m.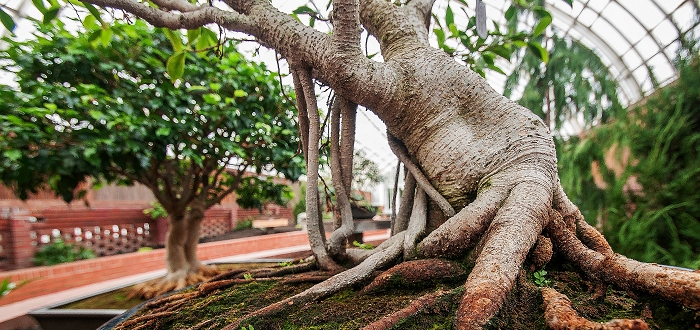 Grow your garden know-how by attending a free-with-admission class.
Join us every Saturday and Sunday at 1:30 p.m. in the Tropical Forest Conservatory (except as noted below) for demonstrations on a wide variety of topics, free with admission! From orchids and bonsai to Tropical Forest Cuba, local experts bring it all to you surrounded by the beauty of our gardens.
Healthy Eating for Kids | Let's Move Pittsburgh
Sat., Feb. 3 | 11 a.m. – 1 p.m.
Learn how to eat healthy and stay active.
History of Orchid Collection | Demetria Marsh
Sat., Feb. 3
Learn about Phipps' two-and-a-half decades of growing orchids.
Bonsai | Bob Dietz
Sun., Feb. 4 | 12:30 – 2:30 p.m.
Discover the secret to making origami flowers.
Tropical Forest Cuba Festival
Sat., Feb. 10 | 11 a.m. – 4 p.m.
Celebrate the opening of our new Tropical Forest exhibit, which transports you to the colorful and culturally rich landscapes of Cuba,
Vanilla Orchids | Cyndi Fink
Sun., Feb. 11
Learn all about these aromatic beauties.
Meet a Scientist | Science Communication Fellows
Sat., Feb. 17 | 1:30 – 3:30 p.m.
Meet real scientists and learn all about their fascinating work.
Bonsai | Bob Dietz
Sun., Feb. 18
Learn how to train bonsai.
Sneaky Seductive Orchids | Demetria Marsh
Sat., Feb. 24
Learn about orchid pollination mechanisms.
Orchid Diversity | Tim Choltco
Sun., Feb. 25
Discover an amazing variety of orchids.
Photos © Paul g. Wiegman
More Events You'll Enjoy
Opens Fri., Nov. 17

On display in our Welcome Center Gallery, this exhibition showcases the work of local artist Ashley Cecil, who was inspired by the impact of window collisions on local bird species to create a variety of media including paintings, wallpaper and bird-safe window film.

Opens Sat., Jan. 13

Escape to tropical paradise with the spectacular sight of vibrant and gorgeously varied orchids, and see unique, intricately cultivated selections from our permanent collection of tropical bonsai.

Saturdays; 11 a.m. – 3 p.m. Except as Noted

Phipps' revolutionary new SEED Classroom and observational beehive are now open for you to discover. Drop in during our Saturday open hours and a graduate of our Learning for a Greener Future high school internship will show you around. No advance reservation is required.