Saturdays and Sundays; 1:30 p.m. except where noted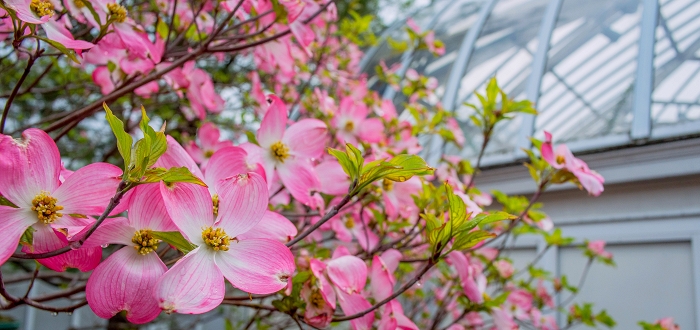 Grow your garden know-how by attending a free-with-admission program.
Join us each Saturday and Sunday in the Tropical Forest Conservatory for interactive demonstrations, activities and speakers that will deepen your connections to the beauty and wonders of nature, all free with admission! Make an origami creation, learn about orchids, meet a scientist, sample delicious healthy foods and more with Phipps' team of experts and partners. See the full schedule below to explore all Phipps has to offer and make plans to visit. Public programs are held at 1:30 p.m. except where noted.
Healthy Eating for Kids | Let's Move Pittsburgh
Sat., May 4 | 10:30 a.m. – 12:30 p.m.
Papermaking with Mothers in Mind | Katy Dement
Sat., May 4
"Tweet" Flower Arrangements with an Avian Influence | Chris Holt
Sun., May 5
Perrenials for the Heat of Summer | Tim Choltco
Sat., May 11
Origami | Origami Club of Pittsburgh
Sun., May 12 | 12:30 – 2:30 p.m.
Meet a Scientist | Science Communication Fellows
Sat., May 18 | 1:30 – 3:30 p.m.
Gardening for Birds | Janet Sieff
Sun., May 19
Essential Oils | Deb Bosco
Sat., May 25 | 1 – 3 p.m.
Printing with Plants | Katy Dement
Sun., May 26
Photos © Paul g. Wiegman
More Events You'll Enjoy
Free with Admission Mondays, Wednesdays and Fridays, Plus Additional Days As Available

Join us for one of our weekly scheduled Discovery Programs to engage our youngest visitors with the wonders of the natural world. All programs are free with admission and require no advance registration.

Open Now

In this series, local photographer and Phipps volunteer Paul g. Wiegman highlights the essence of the plants that Vincent van Gogh was inspired to paint.