Members-Only Bring-a-Friend Day
Mon., Aug. 7; 9:30 a.m. – 5 p.m.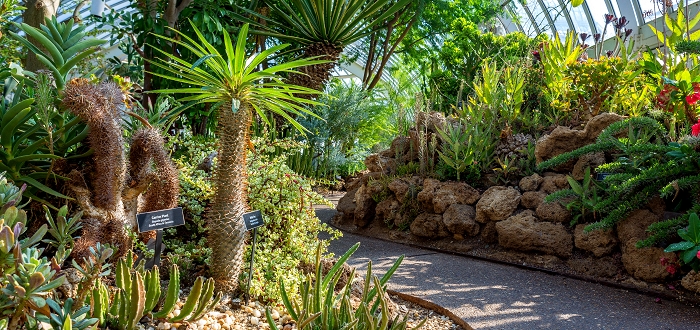 Treat a nonmember friend to a day at the gardens.
Gardens are often best enjoyed with friends, so we are inviting you to bring a nonmember guest with you to experience the serenity and beauty of Phipps free of charge! This means that if you have a Dual membership, an additional two people may join you and receive free admission, and if you have a Family/Household Plus membership, you may bring an additional three adults and four children with you. Just show your membership card at the admissions desk and give your friends a special treat to remember.
Photos © Paul g. Wiegman
More Events You'll Enjoy
Sept. 8 – 10; Friday, 1 – 7 p.m.; Saturday, 10 a.m. – 7 p.m.; Sunday, 10 a.m. – 5 p.m.

Headed to Mellon Park's annual Fair in the Park? Stop by our Shop in the Park at Phipps Garden Center, where we'll be hosting a special sale on the patio along with a variety of other local vendors.

Open Now

Explore our all-new exhibit featuring some of Africa's lushest landscapes. See botanical specimens never before showcased at Phipps and discover how indigenous peoples use plants to sustain and enrich their lives.

Sun., Aug. 27; 11 a.m. – 4 p.m.

Delicious food and family fun abound at our tomato and garlic festival and donate local produce to benefit the Greater Pittsburgh Community Food Bank.