Red, Ripe and Roasted Tomato and Garlic Festival
Sun., Aug. 27; 11 a.m. – 4 p.m.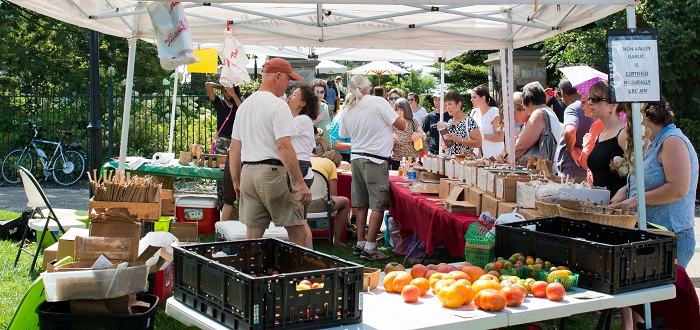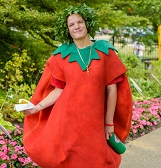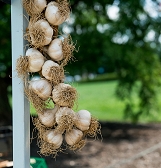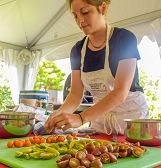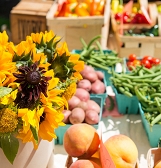 Join the fun at our 13th annual tomato and garlic festival and donate local produce to benefit the Greater Pittsburgh Community Food Bank.
Join us to celebrate two of summer's most bountiful crops at the 13th annual Red, Ripe and Roasted tomato and garlic festival. Held on our front lawn and in the Outdoor Garden, this annual festival collects fresh local produce for the Greater Pittsburgh Community Food Bank. The event features:
Cooking demonstrations and tastings;

Guest appearances from authors Doug Oster and Miriam Rubin;

Biggest, smallest and ugliest homegrown tomato contests with special prizes;

Local vendors selling fresh tomatoes, garlic and other produce;

And fun activities for kids!
Red, Ripe and Roasted is free to attend. By donating a bag of fresh produce for the Greater Pittsburgh Community Food Bank — which can be purchased on-site or brought from home — festival-goers will also be admitted for free to Phipps' SUPER. NATURAL. Glass Art show and Butterfly Forest from 11 a.m. – 4 p.m. This offer applies on Sun., Aug. 27 only.
Donation Tips
Fresh, local produce makes the best gift, and the Food Bank is pleased to accept donations from your own garden or from local farmers.
Donations of produce that is hardy and travels well (carrots, peppers, tomatoes and zucchini are a few examples) are especially helpful.
Photos © Kristi Hoffman, Paul g. Wiegman
More Events You'll Enjoy
Open Now

Watch as gorgeous butterflies emerge from their chrysalises to flutter among the blooms. One may even land on you!

Saturdays and Sundays; 1:30 p.m.

Grow your garden know-how by attending a free-with-admission class. From African foods to back to school arrangements and much more, local experts bring it all to you surrounded by the beauty of our gardens.

Open Daily 9:30 a.m. – 5 p.m. and until 10 p.m. on Fridays

Ten years after Chihuly at Phipps, master glass artist Jason Gamrath brings a new twist to the art form, creating remarkably accurate botanical pieces on a massive scale, standing from six to 14 feet tall.