Virtual Members-Only Education Class: The Gardener's Kitchen
Wed., Aug. 24; 6 – 7 p.m.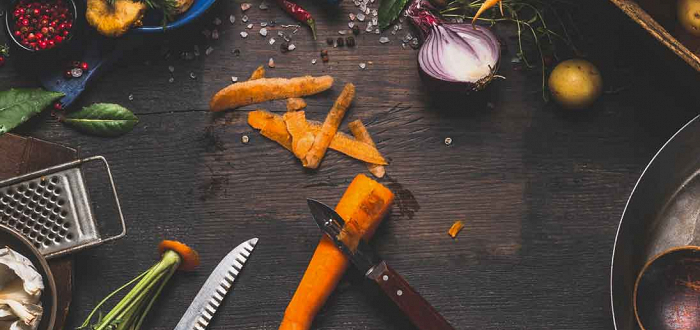 Phipps members are welcome to join a discussion on fresh food and prepare a delicious, healthy meal perfect for summertime!
Join us on Wed., Aug. 24 for a members-only virtual cooking demo! Eating seasonally means getting the freshest food available with the greatest health benefits. Join us to learn how to prepare a juicy peach and fried eggplant salad with burrata. Then learn how to make preserved lemons to create a delicious vinaigrette! Note that there is no need to shop for ingredients ahead of time or follow along with class; we will send recipes and a recording of the program to all participants!
This virtual event is free for members to attend but R.S.V.P. is required. To register, click the button below.
More Events You'll Enjoy
Opens Sat., Oct. 8

Join us on a nationwide journey to experience miniature, whimsically detailed tributes to the breathtaking and beautiful National Parks of the United States.

Tues., Aug. 23; 9 a.m. – 3:30 p.m.

Join Phipps and Penn State Extension for a full day of learning about foraging and cultivating unusual edibles.

Now Open

Watch colorful butterflies break free of their chrysalises to soar and glide among beautiful Phipps blooms. One may even land on you!