Winter Flower Show and Light Garden: Holiday Magic!
Open Now
Winter Light Garden Open Evenings 5 – 11 P.M.*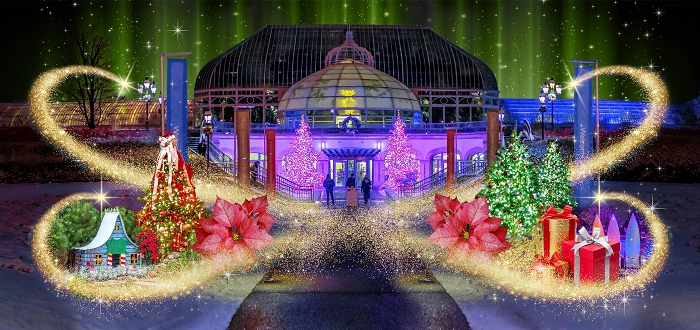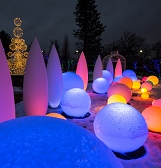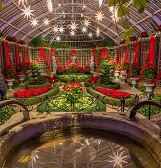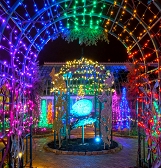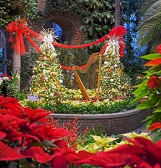 Timed Tickets on Sale Now
The most magical time of the year has arrived with Winter Flower Show and Light Garden: Holiday Magic! open now at Phipps. For added comfort and convenience this holiday season, you can reserve your visit time in advance with timed tickets. During peak times of the show, you will need to reserve your timed tickets before coming to Phipps.
Pittsburgh's must-see holiday spectacular is back and more magical than ever.
Built around a "Holiday Magic!" theme, the dazzling displays of this year's Winter Flower Show features heartwarming vignettes including an extravagant winter feast, Santa's workshop and a sparkling New Year's Eve celebration. The magic is brought to life in signature Phipps fashion with artful LED lights, detailed props, decorated fir and pine trees, amaryllis, orchids and more than 2,000 poinsettias. From majestic, illuminated trees to whimsically oversized ornaments, toys, books and more, the show will delight the senses and kindle the spirit of the season in guests of every age. Adding to the festive atmosphere, in our Outdoor and Discovery Gardens, our biggest, best Winter Light Garden yet will sparkle with luminous orbs, trees, fountains, and a tunnel of lights designed to imitate a twinkling winter sky.
New Features
In addition to all-new indoor displays, the show has been updated with the following exciting new features:
illuminated gift-wrapped boxes in the Winter Light Garden;
special pinpoint and "firefly" lighting in our Tropical Forest Conservatory;
new "aurora borealis" architectural lighting in the Sunken Garden, mirroring the lighting in our Serpentine Room;
and much more.
A new Garden Railroad is on view, too, taking you on a high-seas adventure to a tropical Treasure Island of joke-telling pirates, gleaming treasures and chugging trains.
---
Valet Services
Phipps will offer valet services on select days throughout the Winter Flower Show for a $10 flat rate. Visit our Directions and Parking page for details.
---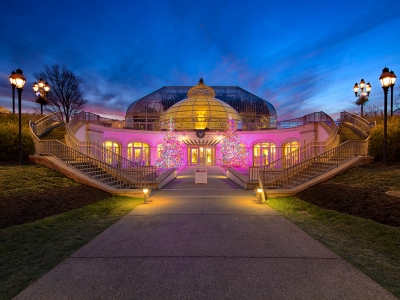 Share Your #PhippsHoliday Photos
To celebrate this year's show, Pittsburgh Beautiful and Phipps will be featuring YOUR holiday photos! Use #PhippsHoliday on Instagram, Facebook and Twitter to submit your favorite holiday photos from home, from Phipps and around the Pittsburgh region, and look for the #PhippsHoliday photo gallery beginning Fri., Nov. 24!
---
Making the Magic
In this time-lapse video, watch as the Phipps staff installs and decorates the majestic 21-foot-tall Fraser fir in our Victoria Room pond, a signature feature of Winter Flower Show and Light Garden:
---
Bright Lights, Bright Future
Human and environmental health are connected. At Phipps, we are dedicated to showing that sustainable practices are good for people, good for the planet and making the world a more beautiful place.
All of the lights used in our Winter Flower Show and Light Garden are energy-efficient LEDs
Since 2005, all of the electricity used at Phipps is renewable, some of which is produced on site.
Since 2010, all of the carbon dioxide emitted in order to heat our buildings has been offset.
From 2005 – 2016, Phipps reduced carbon emissions from heating, cooling and powering our buildings by 56% per square foot, which is double the Paris Climate Agreement target of 26 – 28% by 2025.
---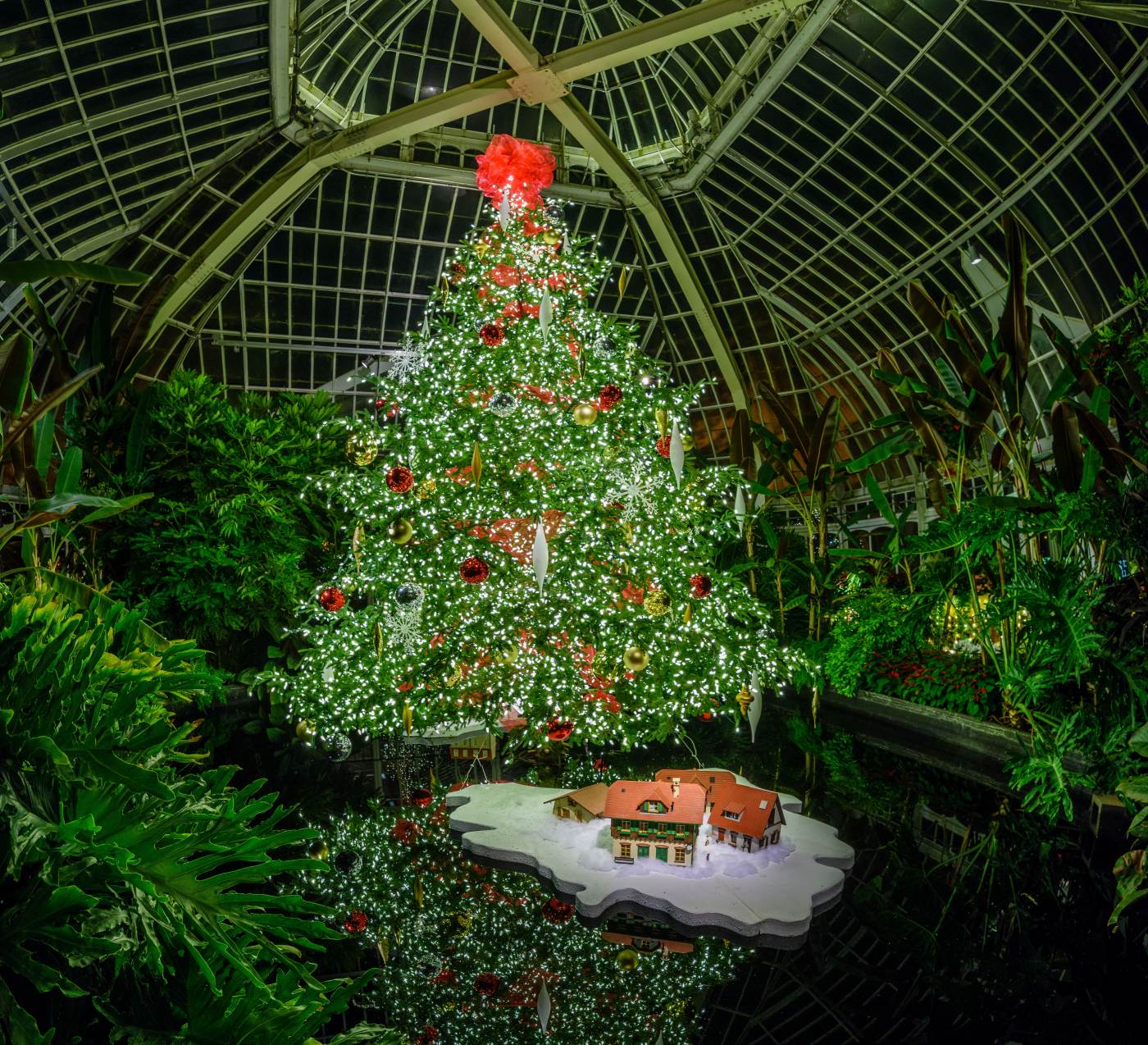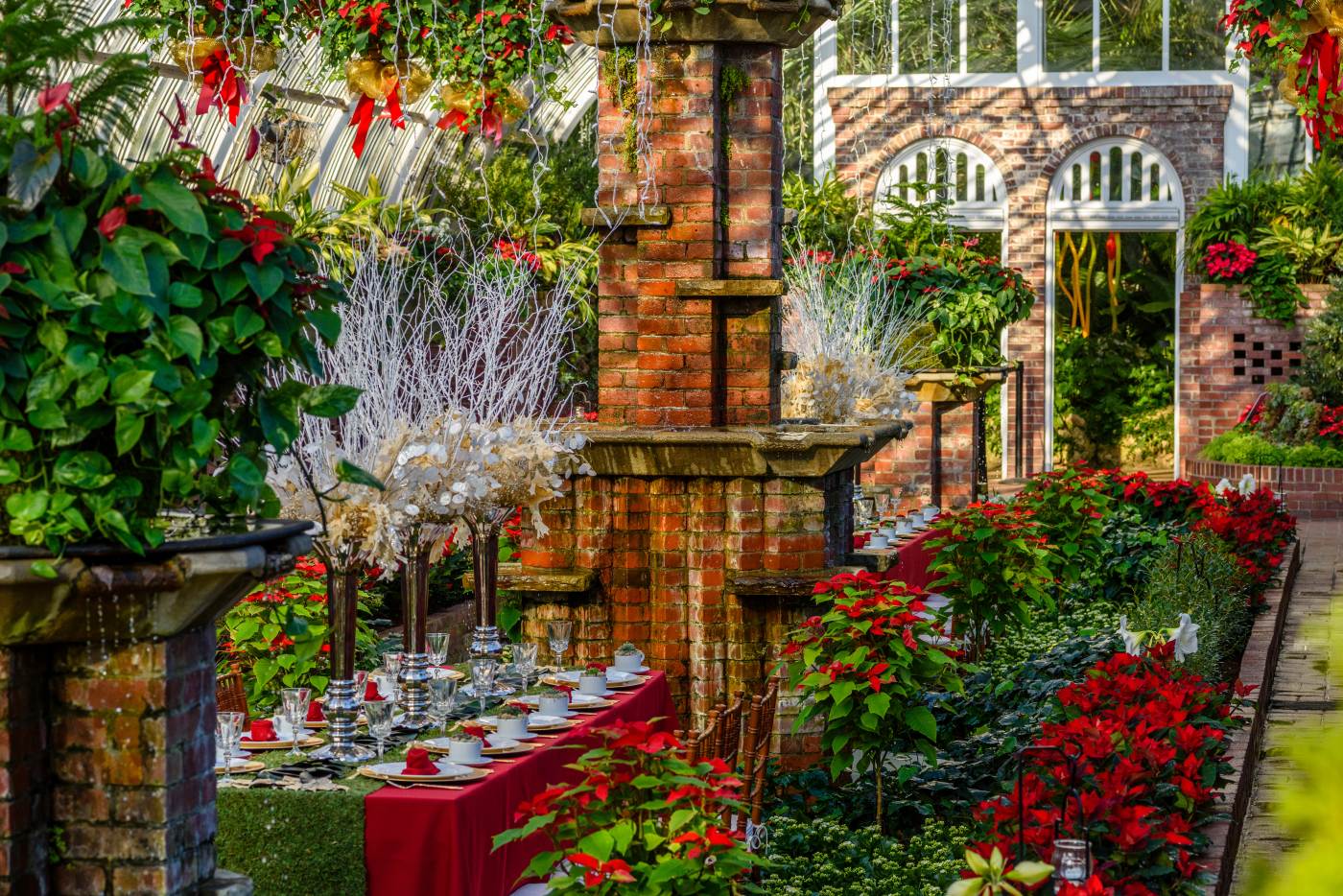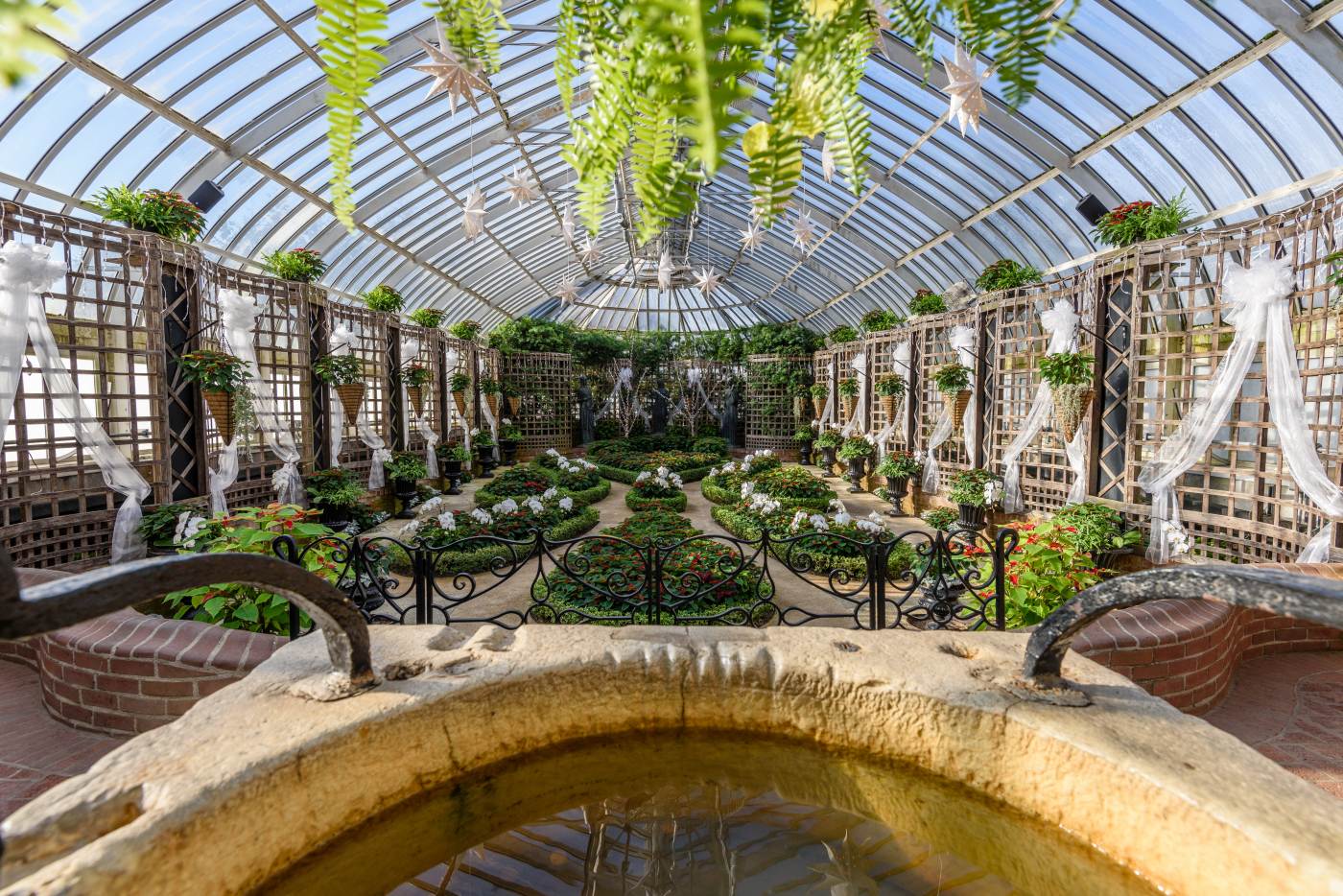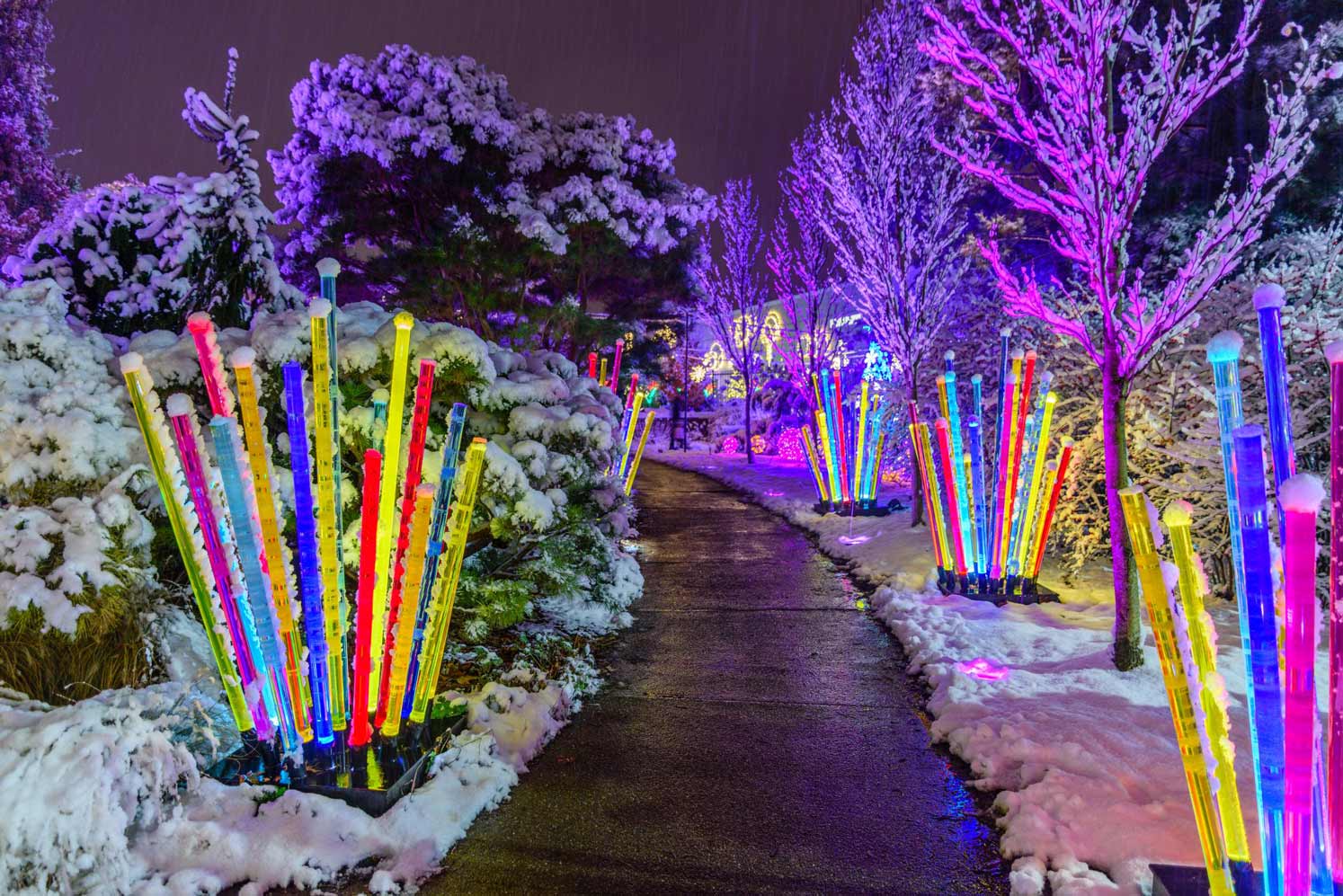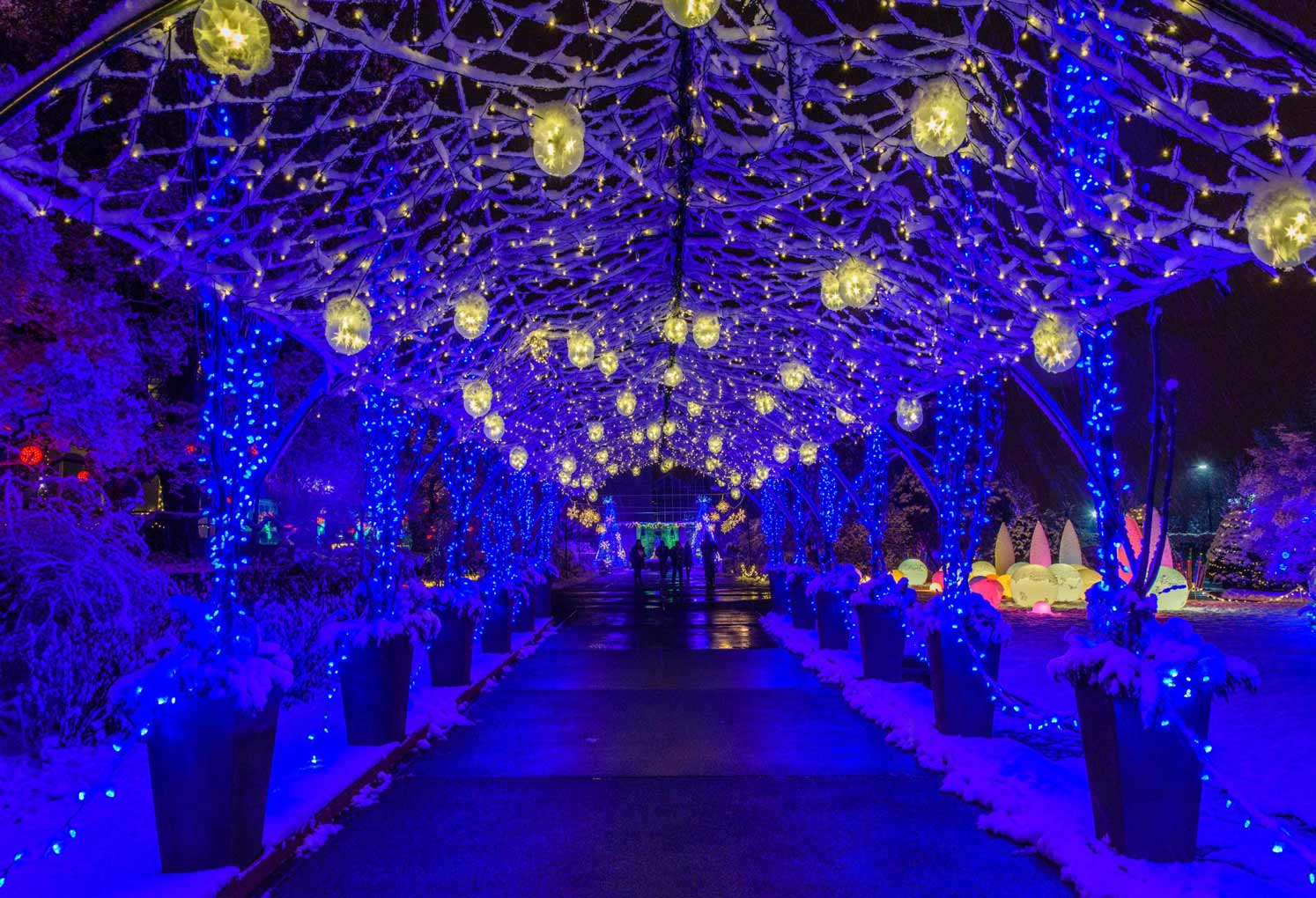 Winter Flower Show, designed by Terra Design Studios, LLC, and Winter Light Garden, designed by Phipps Exhibit Coordinator Jordyn Melino, run through Sun., Jan. 7. Admission is $17.95 for adults, $16.95 for seniors and students, and $11.95 for children (ages 2 – 18). Members and kids under 2 enter free. Daily hours for Winter Flower Show are 9:30 a.m. – 11 p.m. and 5 – 11 p.m. for Winter Light Garden. Phipps closes at 5 p.m. on Sun., Dec. 24 and reopens at 9:30 a.m. on Tues., Dec. 26.
*Inclement Weather Advisory
Winter Light Garden (outdoor spaces) may be subject to temporary closures in the event of heavy rains or other inclement weather conditions.
Photos © Paul g. Wiegman, Annie O'Neill, Brian Cohen, Emmanuel Fine Art Photography
More Holiday Fun
Extended Hours: Open until 11 p.m. Daily

Winter Flower Show is even more enchanting at night as glowing candles light the walkways and live music fills the air.