5-2-1-0 Partners Summer Program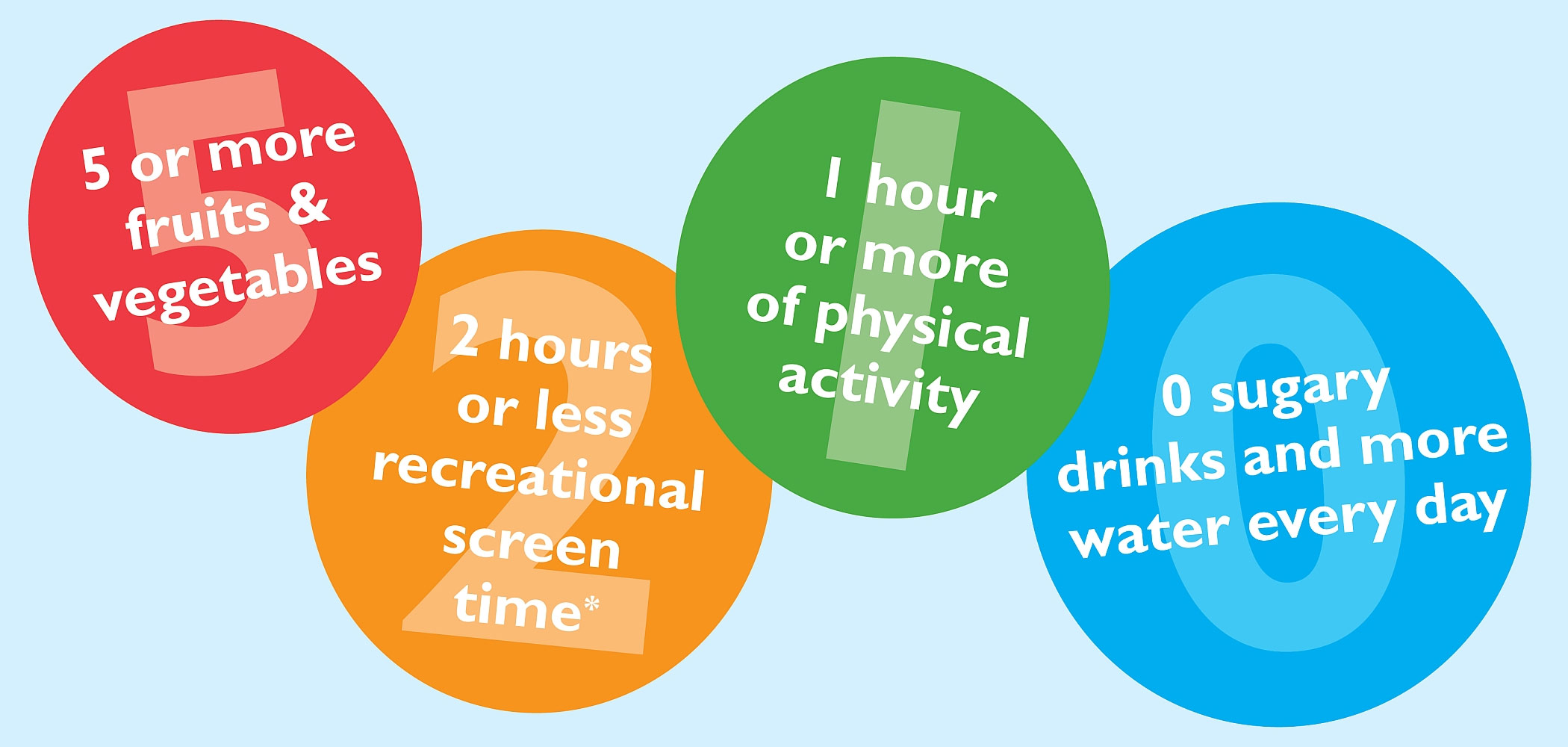 The 5-2-1-0 Partners Summer Program engages community partners to create, continue or expand upon their efforts to create environments that support healthy lifestyles. Modeled after the nationally acclaimed Let's Go! program in Maine, this evidenced-based framework emphasizes four key messages for children's health:
5 or more servings of fruits and vegetables every day
2 hours or less of recreational screen time every day
1 hour or more of physical activity every day
0 sugary drinks and more water every day
The Let's Move Pittsburgh team is ready to hear about your specific needs and is trained to adapt and expand upon the 5-2-1-0 message to best support your wellness efforts.
As part of this initiative, we offer virtual health and nutrition workshops for educators, administrators, parents, caregivers and healthcare providers. Additionally, we are offering virtual cooking classes, physical activity classes, speaker series sessions, and nutrition classes for families and children. Our program is based on commitment and collaboration — there is no fee involved with our remote visits.
Once you've completed our application form, the Let's Move Pittsburgh team will reach out to you to discuss a potential partnership!
Questions? E-mail Let's Move Pittsburgh Senior Program Manager Heather Shannon at hshannon@phipps.conservatory.org.