Saturdays and Sundays; 1:30 p.m. except where noted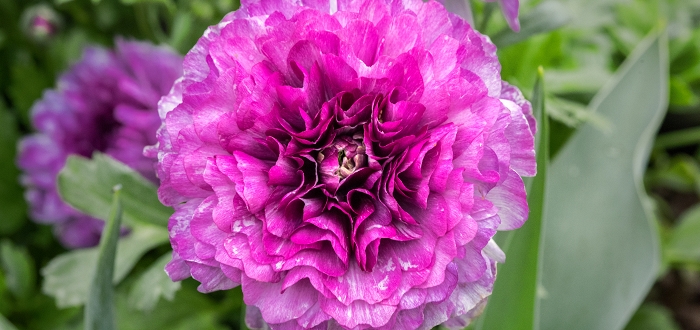 Grow your garden know-how by attending a free-with-admission program.
Join us each Saturday and Sunday in the Tropical Forest Conservatory for interactive demonstrations, activities and speakers that will deepen your connections to the beauty and wonders of nature, all free with admission! Make an origami creation, learn about orchids, meet a scientist, sample delicious healthy foods and more with Phipps' team of experts and partners. See the full schedule below to explore all Phipps has to offer and make plans to visit. Public programs are held at 1:30 p.m. except where noted.
Healthy Eating for Kids | Let's Move Pittsburgh
Sat., March 2 | 10:30 a.m. – 12:30 p.m.
Wonderful World of Orchids | Demetria Marsh
Sat., March 2
Bonsai | Bob Dietz
Sun., March 3
Bonsai | Dave Metzgar
Sat., March 9
Orchid Diversity | Tim Choltco
Sun., March 10
Meet a Scientist | Science Communication Fellows
Sat., March 16 | 1:30 – 3:30 p.m.
Essential Oils | Deb Bosco
Sun., March 17
African Violets and Gesneriads | Cyndi Fink
Sat., March 23
Origami | Origami Club of Pittsburgh
Sun., March 24 | 12:30 – 2:30 p.m.
Essential Oils | Deb Bosco
Sat., March 30 | 1 – 3 p.m.
Spring Grass in Pots | Lorrie Easudes
Sun., March 31
Photos © Paul g. Wiegman
More Events You'll Enjoy
Mondays, Wednesdays and Fridays, Plus Additional Days As Available

Join us for one of our weekly scheduled Discovery Programs to engage our youngest visitors with the wonders of the natural world. All programs are free with admission and require no advance registration.

Fri., April 5; 7:15 – 8:45 p.m.

Join us for a viewing of Five Seasons: The Gardens of Piet Oudolf, an immersive and meditative documentary that reveals how the revolutionary landscape designer Piet Oudolf upends our conventional notions of nature, public space and ultimately, beauty itself.